Divorce refers to the legal annulment or dissolution by a court or a recognized body. Most Nigerians refer to it as having a "broken home".
Very few Nigerians get a divorce from a court. It's either the husband sends the wife packing, the wife suddenly leaves with the children or either of the spouse abandons the other and the children.
👉 Relocate to Canada Today!
Live, Study and Work in Canada.
No Payment is Required! Hurry Now click here to Apply >>
Immigrate to Canada
When this happens, a meeting is called between both families or place of worship as the case maybe. When both couples or one insist ongoing separate ways, then that home has been broken.
Read Also: Igbo traditional marriage list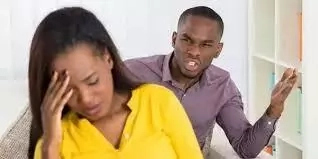 However it happens, when a marriage is terminated legally, religiously or culturally, divorce can be said to have happened.
Marriage is not a bed of roses, only the married can truly understand this. It's a complex mystery, a union of two families.
The knot tying of two people who were once strangers, but have decided to live together. A decision that will see them weather the storms of life together, with a vow never to part till death.
This promise of not parting till death is sometimes not kept. Due to turn of events, some couples my decide to take a break and see other people, save their life, focus on their dreams, please third parties, free themselves from responsibility etc…
In Nigeria, divorce is becoming very rampant and a major cause for alarm. Although the western world lead on the rates of divorce, the US having 50% of couples seek for divorce.
It's only with time that this case which seems alien and impossible, will be a reality in Nigeria. This will be possible because we seem to see culture and ideology of  the westerners as the ideal way of life.
👉 Relocate to Canada Today!
Live, Study and Work in Canada.
No Payment is Required! Hurry Now click here to Apply >>
Immigrate to Canada
Divorce doesn't just happen,there are always pointers and indicators. There are pre wedding divorce indicators and post wedding indicators. If these indicators are noticed early and tackled, certain divorce cases would never happen.
Read Also: List of Traditional Marriage Requirements in Abak LGA, Akwa Ibom State
1. Fail Expectation
Life is filled with many great expectations. What keeps us going is the hope that tomorrow will be better than today.
The same thing applies in marriage, when expectations are not met, regret sets in. Some couples married hoping to fall in love in marriage but some times it never happens.
Some married hoping that as time goes on, his/her beloved spouse would drop a certain bad habit as promised. This most times never happen and it all amounts to failed expectations.
Sometimes the reason a "yes" was given was not tied to love or any special attraction to who the spouse is but what the person was.
When life happens and what made the person who he was when the "yes" was given is no longer there. There could also be a change in the physical appearance, a spouse who once beautiful and sexy suddenly is not so attractive  after giving birth.
When there is a strain in the marriage as result of unmet expectations, it births regrets. Regrets birth bitterness, bitterness births unforgiveness and unforgiveness sends love and tolerance away.
Failed expectations lead to emotional, domestic and verbal abuse and to settle, divorce is mostly recommended.
Read Also: Traditional Marriage Rites in Yoruba Land, Bridal List and Everything you need to know
2. Incompatibility
Incompatibility is a core factor that causes divorce in Nigeria. For compatibility to be holistic, there are certain areas of compatibility that must be considered:
a. Religious Compatibility
Nigeria is very religious society and each Nigeria holds firmly to what he or she believes. Even in Christianity, there are some doctrines that doesn't cut across all Christian segments.
Religion is major factor when decision in Nigerian homes are made. This should be treated as important and discussed thoroughly. When there's differing opinions on a vital topic such as religion, then divorce is inescapable.
b. Intellectual Compatibility
When two learned couples get married, they operate on the same level of exposure and understanding. This fosters effective communication and healthy arguments without the other feeling inferior.
When this is not given due consideration before walking the aisle, communication is limited and the relationship is endangered.
c. Cultural Compatibility
This is key to a successful marriage. Every culture has it's values and norms. Although some may be contradictory to others, It doesn't make one outrightly superior to the other.
Marriage is too sensitive a place to argue on which culture should be adopted and practiced in the home. Every culture has roles for each spouse.
The Northerners in Nigeria do not allow their wives go to the market nor sell there but the Southerners do. Couples from the same culture and tribe will always find common ground to resolve issues easier compared to those who are not compatible culturally.
3. Secrets
Every person's marriage should be a secret to the outside world but an absolute transparent case between the couples.
Nigeria is a place where the married is accorded plentiful  respect and the unmarried ridiculed. Because of this, people don't mind hiding dangerous things and information they should have shared with their prospective spouse.
Before marriage, pasts should be discussed thoroughly to avoid a blast from the past. Each partner should come clean about past mistakes, adventures and deeds.
This arms the prospective spouse with enough information to know whether to take the plunge or back-out. When dirty secrets are later revealed and the bone of trust is broken, especially secrets brought into the marriage.
The relationship between husband and wife becomes unstable and shallow. Trust takes years to build and once it's broken it's a herculean to get it back.
Read Also: The harmful effects of divorce on children
4. Unforgiveness
This is another major cause of divorce. There is no sin that cannot be forgiven. When a spouse has purposed in his heart never to forgive the other for a mistake made, repeated or a wrong done.
They can't move on to enjoy their lives together. Unforgiveness breads Grief and bitterness which breeds hatred and wickedness.
Reason why we hear about spouses killing their partners in their sleep. Forgiveness is key to a successful marriage, without it nothing and nobody can survive in any marriage. This is a universal cause for divorce, it is not only peculiar to Nigerians but the human race.
5. Domestic Violence
This is a major concern in most Nigerian marriages.  Domestic violence can be physical, sexual, emotional, mental and financial.
Wives who are mostly the victim of domestic violence sometimes do not speak up. But when they finally do or it is discovered by a friend or a family member.
The recommendation is always temporary separation and if there's no change from the husband, termination of the marriage is usually the next step.
Several men in Nigeria have beaten their wives to pulp and eventually to death. Without life there's no marriage, hence when domestic violence is the case divorce is always the answer.
6. Unrepentant Infidelity
The average Nigerian man is very promiscuous, the excuse given is that man is polygamous in nature. However, Nigerian women are most times very faithful and tolerant.
Because of the risk of contacting sexually transmitted infections from a husband who is flirting, divorce is always the next option.
There are rampant cases in hospital of spouses infecting their partner with sexually transmitted infections. In most of these cases, the man is always found guilty.
When infidelity becomes unrepentant and the health of the other spouse is threatened it becomes a huge concern. The wife may stop sleeping with the husband and this will even cause a greater strain in the relationship.
For most abusive husbands, they'll rape the wife and abuse her even more. If this doesn't happen, the wife who is starved of sex may turn to another man for satisfaction and that doesn't usually end well.
7. Absent of Love
Love is an essential element of every relationship especially marriage. When there's love, there is forgiveness, communication, understanding, tolerance, patient, happiness, believe in one another, compromise, oneness of heart, and trust.
Without love marriage is but a contract and the attributes of love mentioned above will be absent.  Love is singular reason why two people should marry.
In the world of today, there's actually love between couples, but it might be love for what and not who. It might be love for figure eight body or love for eight figure bank account. In the absence of what the love, they'll definitely look outside to fill the vacuum.
Love is one of the most defined word in the world. True love between spouses is thinking of your partner first before you think of yourself. Making your spouse your priority always and being ready to standby by your partner come what may.
8. Ignorance
It is said that ignorance is the worst disease. Marriage is a school that one never graduates from. To excel in this school, one must equip himself with certain tools which knowledge is one of them.
There are millions of books and articles on marriage and relationship but very few persons read them. A lot of people go into marriage without having proper marriage counseling or undergoing a marriage class.
Marriage is the end, you are only single for a short period of time and then married till you die. It is pertinent that as you are enjoying your single hood, you also gather information for the end.
In choosing a life partner one has to undergo self discovery first to know who is compatible with him and his vision. The knowledge gathered will first of all help you in the choosing process and also prepare you for the rainy days in marriage.
All marriages have seasons and the knowledge you've acquired over time is what will help you survive and come out strong. When there's lack of knowledge the marriage will perish.
9. Third Parties
In Nigeria we are used to not minding our businesses. Neighbors and family members see it as a right to pork nose in each other's affair.
Marriage is a union of two families, there will always be interference from both families with time. How you handle this interferences and shield your marriage from being affected by it is what matters.
Every spouse is suppose to make his partner his priority. Spouses shouldn't make the other compete for attention with his siblings or parents.
When this is not handled wisely, it opens the door to jealousy. Some spouses listen and take advice from outsiders, trust and communicate more with every other person but their spouse.
Other common third parties are fake prophets who turn the wife or husband against each other by accusing one of them to be practicing witchcraft.
When there are sides in marriage, sooner or later one person will choose a side which the spouse is not on. This will lead to the termination of the marriage.
10. Lack of Mental Preparation
It is said that any one who doesn't plan is planning to fail. Financial, spiritual and biological preparation is incomplete without mental preparation.
There are lots of shocks that happen in marriage. Mental preparation will put you on guard to expect the unexpected. It will make increase your shock absorber and nothing will take you by surprise.
Lack of mental preparation is mostly found in children who grew up to see their parents living happily, they sometimes think that a successful marriage is hereditary.
What if your spouse immediately goes broke for two years, or is in a comma for five years. What if the banker you married resigns and decides to be a clergyman.
What if there was a chronic ailment hidden in her system and is triggered after the first child birth. Marriage is a full package and anything can happen.
Those who think it's a bed or roses fail to plan and when a major catastrophe happens, they run away leaving their partner in the fire.
Read Also: 16 Steps To Plan A Successful White Wedding
10. Misconstrued Feminism
Feminism is a political and social ideology that seeks the equality of men and women in educational, political and professional opportunities.
It means that if you believe that a woman can perform like a man if not better then you're a feminist. Although this movement is not feasible.
It's a good movement that keeps creating the awareness that what a man can do a woman can do even better. This will spur the girl child to dream bigger without gender limitations.
It will also advise the boy child not to see himself as being superior to the girl child hence the balance. This good movement has been misconstrued especially in Nigeria.
The misconstrued feminism says a woman is equal to the man and the woman shouldn't submit to the man. The Nigeria system has always had the man as the head of the family and the wife the deputy head.
Marriage is an institution, even in physical institutions we have the vice chancellor and deputy vice chancellors. No two captains can rock the same boat. One must submit and the other must lead.
The feminist extremists in Nigeria have a deep hatred for men and what represents men. This hatred frustrates the movement and most marriages because of their biased teachings. For any company to succeed there must be one head per time, and that head in marriage is the man.
👇👇👇👇👇
Immigrate to Canada Via Job Offer!
Get latest Jobs in Canada for foreigners with visa sponsorship 2023 and how to apply. Don't miss this opportunity that can help you relocate to Canada with your family.
👇👇👇👇👇
👍Advertise your business on InfoGuideNigeria.com!
From just
N9,999 per month
, you can advertise your products and services to over
1,500,000 monthly
users on our website.
Click here to read more
.
======
🤑 Make Money now!
👉 Make money writing for us. Apply for
Freelance writing jobs in Nigeria
.
👉 Make Money as InfoGuideNigeria Advertising Agents,
read more here