Uncategorized
12 Important Documents Needed To Travel Abroad From Nigeria
People travel for various reasons. Some do it for reasons of tourism, some for education, some still do it because of relocation due to employment opportunities.
Whatever the reasons, proper documentation is always needed in order to obtain the required visa. Nigerians are not left out on this trend as the World has become smaller and smaller and you'd be surprised that a trip to any of the international airports would indicate that Nigerians are travelling to many destinations and also returning in their numbers.
👉 Relocate to Canada Today!
Live, Study and Work in Canada.
No Payment is Required! Hurry Now click here to Apply >>
Immigrate to Canada
As it is often said, travelling is the best form of education; as such many Nigerians don't want to be left out on this type of education.
Read Also: How To Start Air Travel Agency In Nigeria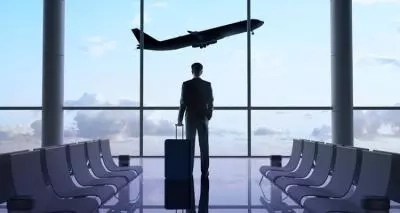 Usually people obtain the services of one travel abroad agency or the other while others go through the process of application by themselves.
So, below are a few pointers to the kinds of documents and other processes, protocols and procedures that Nigerians generally need in order to successfully pass embassy interviews and travel abroad:
This brings us to the most critical part of this article; which is the list of documents that are required for obtaining of a visa; usually after the interview.
Generically, the following are the usual documents that you would need in order to travel abroad in Nigeria following your visa interview:
1. Birth certificate from the national population commission,
2. Valid international ECOWAS passport which should still have six months validity,
👉 Relocate to Canada Today!
Live, Study and Work in Canada.
No Payment is Required! Hurry Now click here to Apply >>
Immigrate to Canada
3. Passport sized color photographs will also come in handy. Usually with white backgrounds,
4. Photocopy of the Passport bio-data page. Usually in color,
5. Letter of invitation either from your host or from your business partners or conference organizers depending on the particular purpose and the type of visa that you're applying for,
6. Supporting letters from sponsors and friends is also an added advantage,
7. Birth certificates of Children that are travelling,
8. Utility Bills, tax clearances and other documents,
9. Hotel bookings,
10. Flight Bookings,
11. Marriage Certificate,
12. Evidence of payment of visa fees,
Other supporting documents depending on purpose of the intended trip (evidence of school fee payments, medical reports and so on and so forth),
Evidence of employment and family ties to Nigeria,
Six months account statement of the applicant and that of the sponsor,
Read Also: 20 Reasons Why Traveling is the Best Form of Education
Evidence of self-support
This is the one area that many interviewees miss it. Somebody else's account statement is usually not enough these days.
This of course has made many Nigerians to decide that many embassies actually do not want our people to come to their country but collect our monies.
While this may be true to an extent, it does not prove that the embassies want to just collect money without giving visas.
It is just another fallacy which Nigerians generally believe. If you cannot prove that you can support yourself you will not get the visa.
The easiest way to do this would be to present your tax returns and/or your tax clearance certificates alongside your account statements, your professional certifications (if any), certificate of incorporation or business registration (if any), proof of address and other forms of proof of employment or business which may come in handy.
Those can be kept in a SEPARATE folder apart from the required documents as stated for the embassy interview. You can never tell, you may be asked for such documents!
Evidence of local existence
This is where being a known individual either professionally or business-wise comes into play. When you're going abroad for a business or a professional trip and cannot prove that you are a known individual locally or professionally, then you most likely will not get the visas that are required for the trip! It is that simple! Are you a member of your town's association?
Do you perform other non-profit functions like rotary club and such? What professional associations do you belong to?
These are the sort of things which the interviewers are always looking into. And once they detect to a certain level that you're more or less not interested in local affairs then it would be a better idea to first build evidence of participation in local activities before applying for the visa in the first place.
Read Also: 11 Steps to Start a Travel Agency in Nigeria
Consistency
It is vital that as an applicant for a visa to another country that your story is consistent no matter what. This is because the country to which you're applying for an entry visa already has the perception that fellow Nigerians have given them that Nigerians are a bunch of crooks ( try to read the news both online and offline once in a while to get the full picture).
As a result, any little inconsistency either in your application or interview will be seen as an attempt to deceive and will be treated as such.
Many people get  their visa applications denied because of this and you now have to start the process from square one without due recourse to the waste of time and money that will never come back.
Authenticity of documents
Nigerians again usually like to think that other countries are behind when it comes to matters like this but they have also caught up to the wiles and tricks that many people employ when applying for visas.
The truth is that your documents must be authentic from start to finish or else you risk losing the chance to go to that specific country for the rest of your life.
This of course does not deter the people that depend on illegal activities for their livelihoods and makes it more difficult for others who have been honest in their dealings.
Apart from that, forgery is a serious offence here in Nigeria and can be dealt with seriously. So why take that kind of risk in the first place?
That being said, you can now see why many Nigerians miss out on the wonderful opportunity to travel abroad and to see how other people live in their own countries; possibly  to even benefit from such arrangements.
However, there are ways and means to travel abroad successfully without much stress and they are listed below:
Join a professional body in your target country
This is a very unique method of showing the embassy and its interviewers that you're indeed worthy of getting their visa on your passport.
This is because the evidence that you're a member of a professional body in their own country indicates the kind of exposure that you possess as an individual.
It can also open up doors of employment for you in that country which will not be normally available. Why? Because you are qualified according to their standards!
Getting industry qualifications in other countries is not as difficult as you think it is. Considering the fact that we live in a world where businesses have now become borderless.
This also creates opportunities for you to travel. How? When there are conferences for professionals in that country, you will get invited as well!
That invitation letter alone is worth more than the invitation letter a resident of that country may send to you because it is a Professional matter now.
That would make the visa you're looking for the easiest visa to get in Nigeria! This is also the best way to get a job abroad from Nigeria.
Read Also: 4 Best Travel Gadgets for 2017
Incorporate a company there
This is a little known method which many people use to go abroad without much stress! The only thing that is required in this case is a little patience to get the company up and running.
The reason this method is so effective is that you're bringing the much needed revenue to their government via fees and taxes so the government will take a whole lot more interest in someone who is actually contributing positively to their economy.
It will even come to a time when the embassy officials with whom you would have become quite familiar with after some time will even ask you when you want to come and process your visa!
When they see your consistency in the payment duties, taxes and other levies without your being resident in the country, it automatically makes you a candidate for visa without stress.
Just think of what you can export from here over there. It is that simple! Over time, you can now travel abroad without stress and go and come as you please!
Use embassy created opportunities to stand out
All embassies are representatives of their countries and always look for the smartest, brightest and most creative minds that they can work with in order to achieve community oriented aims and objectives.
This is where you must use your head and do the right thing. Every developed country in the World has an aid desk or aid agency attaché who is responsible for foreign aid in the country to which he or she is posted.
Get a good proposal which solves a major problem in your area which is community oriented in nature and submit it to as many embassies as possible.
You are bound to get as many replies as possible as well as these people are not Nigerians and they do read their e-mails. Follow the matter up and get the embassy to sponsor that project.
You may not make money from this in terms of profit BUT you're building relationships which you can LEVERAGE on later. Embassies hold events from time to time.
Call them if you have to and find out what specific events for your area of interest that they may be holding from time to time in your area. If none exists, propose one.
When you want to no travel, it will be done for you with a snap of the fingers because they KNOW you. And when special opportunities come, you will be the first to be chosen.
This is one way to travel abroad from Nigeria for free as usually on special diplomatic projects, your bill always gets paid!
Read Also: 5 Ways Travel Will Change Your Life For The Better
So, you can see that travelling abroad is not as difficult as it looks. It just takes a bit of creativity, patience and common sense.
Are there any other ways and means, documents and other things that you may need to go abroad which have not been listed here? Please share them!
👇👇👇👇👇
Immigrate to Canada Via Job Offer!
Get latest Jobs in Canada for foreigners with visa sponsorship 2023 and how to apply. Don't miss this opportunity that can help you relocate to Canada with your family.
👇👇👇👇👇
👍Advertise your business on InfoGuideNigeria.com!
From just
N9,999 per month
, you can advertise your products and services to over
1,500,000 monthly
users on our website.
Click here to read more
.
======
🤑 Make Money now!
👉 Make money writing for us. Apply for
Freelance writing jobs in Nigeria
.
👉 Make Money as InfoGuideNigeria Advertising Agents,
read more here