Technology
5 Ways to download Nigeria video – Nollywood Movies and Music Videos
There are many ways you can download Nigeria video online depending on the website where you want to download the video. Whether you want to download movie or music, you can use Youtube or iRokoTV to have a smooth and successful download.
For over five years, iRoko TV has been making the best of Nollywood and foreign movies available for download on their website. iRokoTV gives you the opportunity to download and view Nollywood movies.
👉 Relocate to Canada Today!
Live, Study and Work in Canada.
No Payment is Required! Hurry Now click here to Apply >>
Immigrate to Canada
The platform started initially as a YouTube channel, and later on a website was set up and a mobile app launched recently.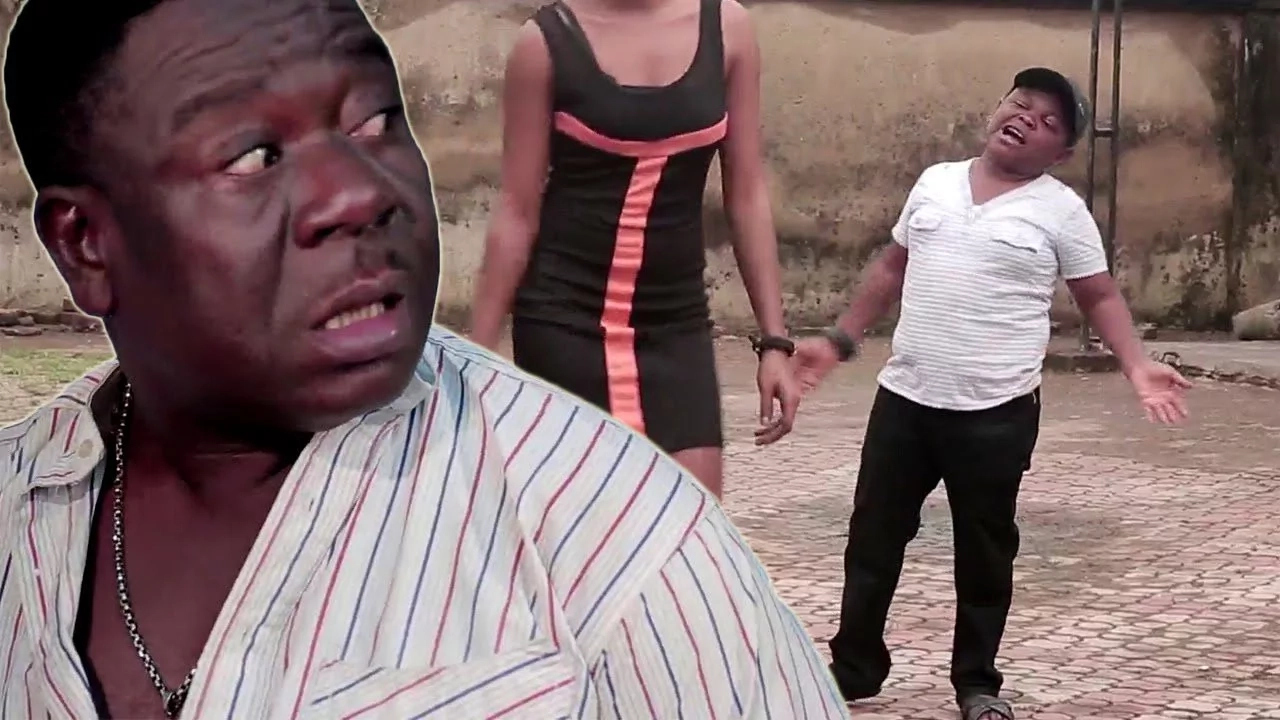 iRokoTV is one of the initial websites launched in Africa that provides complete access to over 5,000 movies from Nollywood.
iRokoTV is part of iROKO Partners which is one of the leading entertainment companies in Africa, just like the online music platform termed iROKING, and a YouTube channel called Nollywoodlove.
Read Also: How to Join Nigerian Movie Industry (NOLLYWOOD)
iRokoTV was launched on December 1, 2011; and iROKO Partners was founded in December 2010 by Jason Njoku and Bastian Gotteron, having their headquarters in London, UK.
iRokoTV is termed the largest legal digital distributor of African movies around the globe, and it can easily be referred to as an African Netflix.
Last year, the owner of iRoko TV just launched the Netflix model iRoko App to make Nollywood content easily accessible for all subscribers on their mobile phones.
👉 Relocate to Canada Today!
Live, Study and Work in Canada.
No Payment is Required! Hurry Now click here to Apply >>
Immigrate to Canada
iRokoTV can unquestionably be termed the biggest content provider for millions of people in Africa and around the world, and the largest African platform for Nollywood movies.
iRokoTV has the newest Nigerian movies with the best actors in Nollywood, whether drama, horror movie, or comedy.
Coming to Youtube, one of the means you can download a YouTube video to your phone is by using an app called TubeMate. You cannot find TubeMate on the Play market. In order to get it, you will need to install it from the app's website.
Locate "Settings" and find "Security (or Private)", and in that menu look for toggle for unknown sources and allow the installation of apps from sources other than the Play Market. Installation of the app is easy once you have done that.
We recommend you download the latest version available. Find the Youtube video you would like to download after installing the app, and press the Share button and select TubeMate from the list of options.
Read Also: Where to Watch or Download Nigerian NollyWood Movies Online for FREE
In TubeMate, choose the resolution for the video and click Download. You can possibly use TubeMate without the YouTube app, because it comes with a search function that permits you to find videos directly on TubeMate. This method is the only one way you can download videos from YouTube to your phone.
You can use SaveFrom.net to download videos the old way. Locate the video you want to download on YouTube and copy its URL. Inside the box that says 'Enter the URL', input the link you have previously copied.
You will see the video and the drop-down list of formats and resolutions you can choose from when the page stops loading. Select one of them and your download will start immediately. You can locate the video in your download folder after the download has completed.
In select countries like Nigeria, Ghana, Kenya, South Africa, Algeria, Egypt. Vietnam, Thailand, Philippines, Malaysia, Libya, India, Pakistan, Yemen and Jordan, the YouTube app allows you to download videos and watch them offline.
If you live in one of the above mentioned countries, you can easily download YouTube videos when the internet is slow or off. You will be given access to them offline for up to 2 days with no internet, then after that you will need to access the internet to add another two days.
Here is what you need to do to simply download the video through the YouTube app which is simple and intuitive: choose the video you would like to download. Under the video itself, you can find the 'Download' button next to all the other ones such as share, add to, thumbs up and thumps down.
You can further download option in the context menu in the upper right corner of the video in the form of three vertical dots. Press the download button, and you can track the download progress in the notifications bar.
Immediately after the downloading is completed, the download button will become blue. This implies that you can now access the download video offline on the YouTube app.
To find the downloaded videos, visit Library tab and select Downloads. You can right there choose the videos to watch or remove.
Here is how to get the iRokoTV mobile app and download Nigeria video for free:
Visit Google Play Store and search for"iRokoTV".
When the app is found, click on it and hit install.
Open the iRokoTV app and click "I am a new member" in order for you to sign up.
Select your country in the list of options provided and enter your phone number to easily verify your details.
Select "Continue" to proceed and receive a verification code that will be sent to your phone number.
Enter the verification code and click "Verify" in order for you to have the ability to log into the iRokoTV application.
Read Also: How to Download Nigeria Latest Music
Some of the features you can find on iRokoTV mobile app include:
User Profile: This section is where you can find your personal information and the app settings.
Search: The "search" section allows you to find your favorite Nollywood movies. Just select the video of your choice which you would like to watch and enjoy.
TV Series: This section is designed for watching and following your favorite TV series and other family programs.
Download: Just click this option if you want to download Nigerian movies from iRokoTV. You are required to select a movie and click the button. You will then see your movie get downloaded.
How to download Nigeria movies to your phone or PC for free using nollymovies.net
Nollymovies.net is another platform you can use to download Nigerian videos for free — whether you want to download it to your phone or PC.
Many websites that allow download of videos charge money for the service, thereby barring users from free downloads which can be possible on many other sites. A lot of people also find it difficult to watch YouTube videos on their phone.
Below are steps you can take to download videos on Nollymovies.net:
Visit http://nollymovies.net.
Scroll down to "Movies" section.
Click on the Nollywood video of your choice according to your desired category, whether English or Yoruba.
Click on the video of your choice among a list of videos that will pop up.
Click on download and watch the video as it is being downloaded to your PC or phone.
How to download Nigeria video on YouTube
Do you know that instead of watching videos on YouTube, you can actually download the   video and watch on your phone or PC, and also download other videos of your choice?
That is just why you need to follow the steps below to download any video you like and would like to have on your phone or PC.
The below steps will guide you on how you can download videos on YouTube:
Visit Youtube.com.
Search for the video you want to download in the search box.
Click on the video you want to download when you see it.
When the video opens, don't click on the Play button, but click the URL tab to edit.
You will see the URL or link of the video you want to download. Just before "YouTube", exactly before the letter "y", add "ss" without the inverted commas.
Type the new link with "ss" in your browser and press "Enter".
You will be taken to another page where you will select the format you prefer.
Select the format that serves you best and click "download".
Read Also: 5 ways to download Facebook videos
Here are other steps you can take to download Nigeria videos:
Subscribe to an active data plan and ensure your phone is connected to the mobile network.
Click on the Playstore application and search for an application created for movie downloads; for instance, TubiTV, VMate and more.
Install the application and search for the movie of your choice.
Download the best quality and enjoy your video(s).
Conclusion:
When you want to download Nigeria videos, there are many websites that offer free downloads while some charge for the service. If you think that the free service does not give you what you want, you can go for the paid ones.
However, sites like YouTube and iRokoTV can give you what you want. The process of downloading videos on these sites is easy and convenient. Just take advantage of these sites and you will get what you really want with videos.
If you have been helped by what you read in this post, you can share with us in the comment box. You can also suggest any website you know that offers such services or any experience you had with Nigeria video downloads.  
📢

We are hiring writers!
Article Writing Jobs
- We are hiring good freelance writers -
Click here to apply