Career
Duties of A Logistics Coordinator
Logistics Coordinator job description: In this article, you will read the duties of a logistic coordinator. A Logistics Coordinator is an important job that helps a business get its products to customers on time.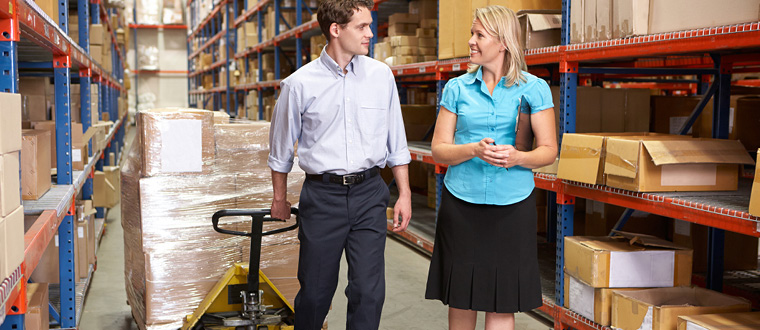 Their job is to keep an eye on everything in a company's supply chain, from getting things ready to shipping and delivering them. A key sign of a successful Logistics Coordinator is a system that works well and makes as much money as possible.InformationGuideNigeria
👉 Relocate to Canada Today!
Live, Study and Work in Canada.
No Payment is Required! Hurry Now click here to Apply >>
Immigrate to Canada
Logistics coordinators are in charge of making sure that goods and services move smoothly through their company. They are in charge of making sure that products get from the supplier to the customer on time and in good condition.
Read Also: Duties of a Phlebotomist
Logistics coordinators may also be in charge of other logistics tasks, such as managing inventory or making sure shipping procedures are followed. So, they can help make sure that the supply chain for the company runs smoothly.20 Best Men's Sandals in Nigeria and their Prices
A logistics coordinator plans out the shipping and receiving of goods and keeps tabs on stock levels for a medium to large business out of a warehouse, factory, or huge stockroom. Managing and leading others effectively, having an excellent organizational and strategic planning sense, and paying close attention to detail are all necessary qualities for a logistics coordinator.
Read Also: Duties of A Billing Specialist
Duties of A Logistics Coordinator
Visit the company's warehouses and stockrooms to evaluate and improve operations.
Analyze and improve the logistics processes of the company
Make sure shipping methods follow local, state, federal, and international rules
Handle the buying of materials, including raw materials
Talk with suppliers, stores, and delivery companies.
Talk to customers often to find out what they need from you.
Coordinate how products are put into stock to keep warehouse capacity at its best.
Coordinate shipments for delivery, including managing the people who need to be involved, to get the most out of time and money.
Fix problems with shipments and stock as soon as they come up.
Billing and processing freight claims
Look closely at how the supply chain works.NYSC Portal
Register and keep track of shipment information like weight, space availability, charges, and damage.
Keep things friendly with your vendors, retailers, and customers.
Problems with transportation, importing and exporting, customer issues, and logistics systems need to be fixed.12 Best itel Mobile Phones in Nigeria and their prices
Talk about prices with customers and suppliers.
Get and keep supplies ready for shipping.
Check that the labels and packaging of products are correct.
Work with the logistics department to get things shipped.
Keep an eye on the orders and make changes as needed to make sure there is enough stock.
Find out how and where products are going to be shipped.
Make policies, safety plans, and risk management plans, and then put them into action.
Make reports and give them to the logistics department and higher-ups.
Make sure the orders follow the rules, policies, laws, and ISO standards.
Setting up delivery times based on things like the weather, traffic patterns, and the time of day
Keeping track of the number of items in stock to make sure they don't run out before the next shipment arrives.
arranging with suppliers when materials will be delivered to work sites or storage facilities
coordinating with drivers and dispatchers to make sure all materials are delivered on time.
Working with shipping companies to make sure that goods are transported across international borders in accordance with the rules. Romantic Love Messages
Keeping track of inventory to make sure things don't get oversold or run out
communicating with suppliers to coordinate the shipment of new products or materials
Keeping track of inventory by buying materials as needed and making sure they are stored correctly
working with partners to make sure orders are taken care of quickly and correctly
Plan and run the warehouse, transportation, customer service, and logistics.
See, help, improve, and coordinate the whole order cycle, from beginning to end.
Talk to and negotiate with key players like suppliers, manufacturers, vendors, and customers
Keep track of quality, quantity, stock, shipping costs, delivery times, and output.
Coordination skills are needed to run a warehouse, keep track of goods, and send them out.
Take care of any problems or complaints as soon as possible and in a friendly way.
Find, hire, train, and manage people who work in the warehouse.
Staying within the budget, increasing productivity, getting better at accuracy, and following safety rules
Look at the data, think about how to change performance, and make changes.
Follow all rules, laws, policies, and ISO standards.
Gives warehouse and inventory clerks tasks to do.JAMB Portal
Makes sure that all employees under them are doing their jobs well.
Takes deliveries to the warehouse, factory, or stockroom and signs for them.
Helps get new supplies off the truck.
Inventory was put in order around the warehouse.
Supervises how heavy equipment like forklifts and conveyor belts are used to move goods.
Keeps track of all the items in a store or company.
Uses inventory software on a computer to keep track of all products and supplies.
Makes sure that the sales records match the actual inventory.
Keeps an eye on how customer orders are handled.
Checks all shipping labels and boxes to make sure they follow federal rules.
Makes sure that orders are delivered on time to customers.
Problems with late shipments are fixed and dealt with.
Orders supplies to make sure there are enough in stock.
Manages and keeps track of the delivery schedule.
Makes sure that all company spending stays within the budget.
Makes sure that deadlines for shipping and ordering are met.
Major distributors can talk to this person.
Tells the company manager about any problems, issues, or losses.
Keep senior management and team heads up-to-date on progress via weekly reports and conference calls detailing production metrics.
Put items on pallets or shelves per customer requests, or transport them to the packing area or shipping department.
To provide to the brokerage operation and the customer's freight forwarders, prepare documentation for ocean export shipments and import documents.
Manage inbound and outbound door-to-door international and domestic refrigerated shipments by coordinating with and monitoring freight forwarders, customs brokers, and trucking providers.
Make requests for supplies in MAXIMO and send them in.
To export goods, you must first obtain a schedule b number.
Carry out freight commodity pricing discussions and contract preparation.
Identify all assets that passed through the MCT staging and marshaling yard.
Perform RFID tag reading, writing, and interrogation with GFE devices.
Handle routine administrative tasks like paying drivers, distributing packages, and compiling internal reports every day.Duties of A Logistics Coordinator
Work with a multidisciplinary group to switch your company's knowledge database from QuickPlace to SharePoint.
Generate and keep up-to-date ERP customer data, including shipping and forwarding details.
Process payments and do other cashier duties using a point-of-sale (POS) system.
Facilitate communication between MCT departments to provide prompt, cost-effective customer service.
Process requests for transportation changes; verify and approve requests; issue and keep tabs on RFID tags.
Read Also: Duties of a Manager
Conclusion: 
We hope that you will find this article useful. You can also use this as a guide to know the duties of a Logistics Coordinator if you are hoping to work as one.
👉 Relocate to Canada Today!
Live, Study and Work in Canada.
No Payment is Required! Hurry Now click here to Apply >>
Immigrate to Canada
Check JAMB Result
Check and Confirm: How much is Dollar to Naira
👇👇👇👇👇
Immigrate to Canada Via Job Offer!
Get latest Jobs in Canada for foreigners with visa sponsorship 2023 and how to apply. Don't miss this opportunity that can help you relocate to Canada with your family.
👇👇👇👇👇
👍Advertise your business on InfoGuideNigeria.com!
From just
N9,999 per month
, you can advertise your products and services to over
1,500,000 monthly
users on our website.
Click here to read more
.
======
🤑 Make Money now!
👉 Make money writing for us. Apply for
Freelance writing jobs in Nigeria
.
👉 Make Money as InfoGuideNigeria Advertising Agents,
read more here