Career
Duties of An Inventory Specialist
Inventory Specialist job description: Do you intend to work as an inventory specialist? Read this article to find out the duties of an Inventory Specialist.
Inventory specialists work at many different places to keep track of what goes in and out of stock, keep records, and keep an eye on how the stock is moved. Read the duties of an inventory specialist.
👉 Relocate to Canada Today!
Live, Study and Work in Canada.
No Payment is Required! Hurry Now click here to Apply >>
Immigrate to Canada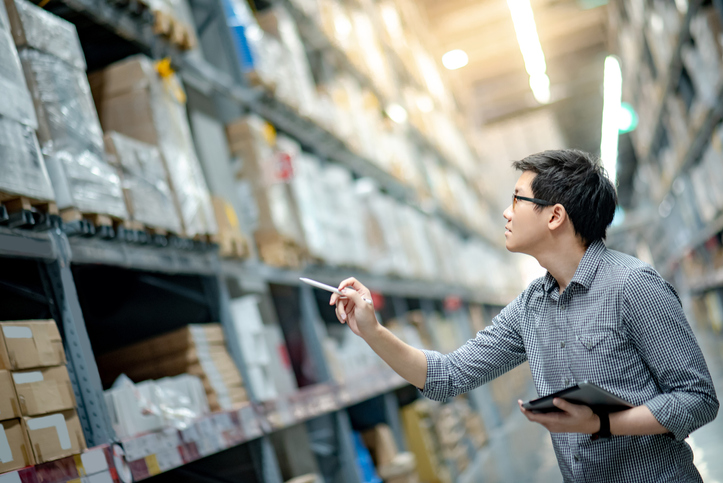 Since Inventory Specialist always focuses on just one part of their company, they have to be very detailed and careful with their work. Inventory Specialists have to keep track of how much inventory comes and goes, but they also have to make budgets and keep a close eye on how much their company spends on inventory.InformationGuideNigeria
Read Also: Duties of an Office Assistant
Inventory specialists work in a variety of fields, and their main job is to keep track of and maintain the stock levels of inventory items. The inventory specialist is in charge of keeping the inventory's integrity and accuracy, doing spot checks, and making sure that all purchase orders have been filled on time.
Read Also: Duties of A Billing Specialist
Duties of An Inventory Specialist
Keeping track of incoming goods.
Putting together plans for how to control inventory.
Keeping track of the items in the inventory every day.
Making reports for inventory management.
Supervising the procedures for stock rotation.
Every day, updating the database of items for sale.
Using software to keep track of all inventory-related data.
Putting goods on and taking them off of the vehicles.
Providing help to customers on the sales floor.JAMB Portal
Keeping the stock clean and in good order.
figuring out what's wrong with the inventory reports.
improving the methods and rules that are already in place.
Making sure that the employees in the inventory are safe.
working together with the Inventory Manager and the rest of the team.
Making sure that the stock that comes in is organized well.
Keeping both the physical and digital counts right.
fixing any problems with the stock's transit.
Software is used to keep track of and manage stock.
Making sure the company has enough inventory.
Getting the inventory reports in front of the higher-ups.
following the company's rules and regulations.
Keeps a steady stock of items and orders new ones up to a preapproved limit as the old ones run out.
Sets up and keeps track of a backup source for items that are in high demand.
Looks at inventory reports and order patterns to find items that need to be delivered automatically and regularly.
Reports on inventory to the manager of purchasing and inventory control.
Builds and keeps up good relationships with vendors.
Keeps accurate records of the goods received and shipped every day.
Under the direction of the purchasing or inventory control manager, manages and maintains the inventory system. Also helps with upgrades to the related database and/or software.
Does spot checks and partial audits of physical inventory regularly.
Helps with physical inventory audits that happen at least once a year.
When necessary, drive a forklift.
Does other tasks that are related when asked.
ICS employees would need to be trained and certified to use power equipment, depending on what employees or managers need.
Need to have a good memory, be good at math, and be able to work quickly and correctly.
Use MRP to buy important goods and make sure that parts arrive on time so that production schedules can be met.
Make PowerPoint presentations that cover both the overall status of the department for that month and safety issues.JAMB Result
Do all RF scanning and cycle counting to make sure that the Lawson inventory system is always up to date with any changes or new items.
Order goods from suppliers, keep the store stocked, run the cash register and POS system, open and close the store, and help customers.
Help gather information for reports at the end of the month about the number of pallets that were destroyed and special services that went through ICS.
Handle product bookings and cancellations, as well as the credit card transactions that go with them.
Create and give monthly training sessions for the whole company about the role inventory plays in making reservations and making sure passengers are happy.
Follow the instructions for stacking and tagging the pallets to get them ready.
Set up the logistics and vans to get the equipment from one place to another.
Set priorities for system development and be in charge of building the overall organization's or component's logistics system management.
Take part in monthly internal ISO compliance meetings and make sure that document procedures are ISO-compliant.105 Good morning my love messages
Train the staff to pass the first ISO audit and keep the system in good shape for future surveillance audits.
Help keep stock in the right place in the warehouse, rotate stock according to FIFO, and get rid of expired items in the right way.
Handle AS400 data entry, keep the WES database up to date, and make sure all stock is correct and accounted for.
Help solve problems by doing research in the AS400 accounting and merchandising fields to find answers and make necessary changes.
Control inventory, make sure WMS reports are correct, and keep shipping and receiving in sync.
Used Microsoft PowerPoint to show the status of the presentation.
They get requests from internal customers, make sure they are delivered, and let clients know how to track them.
They also move quickly to fill urgent orders and help with the shipping and receiving transactions.Duties of An Inventory Specialist
They make sure that each order is correct by keeping a neat record of all the orders that customers place.
They also make sure that shipment orders are complete and correct before the goods are delivered or picked up.NYSC Portal
They keep track of the inventory balances all the time and count all the items in stock every three months.
They handle the daily requests for inventory and make sure that the right transactions are recorded.
To keep track of how much of each type of product is in stock by looking at trends, sales rates, special cases, minimum order quantities, presentation quantities, etc.
To put in place inventory strategies that support the assortment and product plans and make sure that service level and inventory turnover goals are met.
To make decisions that will affect sales and help make as much money as possible.
To make sure the stores have what they need to sell goods.
To do things that will help get rid of the short stock or warehouse backorders.
To carry out plans for restocking promotional items and to reduce inventory risk after its products have been promoted.
Read Also: Duties of A Construction Project Manager
You can use this article as a guide if you intend to work as an inventory specialist. We hope that you find this article useful.
Check JAMB Result
Check and Confirm: How much is Dollar to Naira
👉 Relocate to Canada Today!
Live, Study and Work in Canada.
No Payment is Required! Hurry Now click here to Apply >>
Immigrate to Canada
📢

We are hiring writers!
Article Writing Jobs
- We are hiring good freelance writers -
Click here to apply
👇👇👇👇👇
Immigrate to Canada Via Job Offer!
Get latest Jobs in Canada for foreigners with visa sponsorship 2023 and how to apply. Don't miss this opportunity that can help you relocate to Canada with your family.
👇👇👇👇👇