In Nigeria, the history of transport dates back to the pre-colonial era when today's transport such as road, rail, water and air transport were non-existent and only the pedestrian bush path like a jigsaw of small disjointed sections was readily available and gladly used by people to move from one place to another.
Overtime, road transportation system has been widely preferred as the most predominant mode of transport followed by inland waterways and air transport.
No wonder Nigeria has the largest road network in West Africa and also the second largest in south of the Sahara, having about 108,000 km of tarred roads in the year 1990. Other modes of transport include rail, coastal waters, deep sea transport and pipeline transport.
Read Also: 10 Problems of Transportation in Nigeria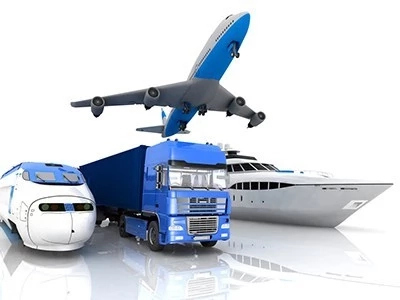 The various governments in Nigeria have given priority attention to road transport development over the years due to its flexibility and easy accessibility, aside these, it also facilitates the direct provision of services to consumers and provides intermediate inputs that go into the production of other sectors.
Below is the History/Mode of Transportation in Nigeria.
1. Road Transport
The history of transport started from the days of Lord Luggard, during his attempt to construct a mule road linking Zaria and Zungeru both in the Northern States of Nigeria, as far back as 1904. This particular road was later extended from Zaria to Sokoto then Katsina and Maiduguri.
The first road to be constructed for transport in Nigeria is the road linking Ibadan and Oyo which was made in the year 1906.
The road was characterized by a skeletal stretch of windy and narrow lanes which were chiefly used for the movement of people and transportation of agricultural products from the farms to the markets and households. Some of these farm products were further moved to ports for exportation to other countries.
This road was later designed as a network of secondary roads linking major administrative centers in the country and looking like a coordinated whole.
Data from several publications shows that Total road length increased from 44,414 km in 1951 to 114,768 km in 1980. While tarred road increased in length from 1,782 km in 1951 to 28,632 km in 1980, earth/gravel road increased from 4,232 km in 1951 to 86,136 km in 1980.
Read Also: The Role of Transportation in a Supply Chain
From time, there are four categories of roads:
a. Trunk A – Federal government owned
b. Trunk B managed and owned by individual states
c. Trunk C managed and owned by individual local government
d. Trunk F, formerly owned by state but now owned by federal and needing upgrade
The civil war that occurred between 6th of July 1967 to 15th January 1970 worsened the state of many roads and needed a thorough rehabilitation.
Other reasons that contributed to the poor state of throads were excessive use of the road networks due to the underdeveloped nature of railways and water ways which could have served as alternative means of transport, absence of an articulated road Programme and inadequate funding for road maintenance.
Down to the 19th century, the study of the Central Bank on road status in Nigeria further disclosed that from February 1997 to December 2001, a total of 96 road contracts, mainly rehabilitation, reconstruction and expansion were awarded by the Federal Ministry of Works.
Read Also: How to Start Transportation Business in Nigeria
2. Water Transport
The precolonial stage of sea transport in Nigeria started with the use of canoes on water bodies which acted as channels of communication during pre-historic times.
River Niger, River Benue and other tributaries of smaller rivers such as Anambra river, Ulasi river and Mamu rivers were the majeor means of commercial and transport activities, other coastal rivers were small and easily blocked by fallen trees along the way.
Trade were exchanged with European ships through the creeks and rivers through specialist traders till the 19th century. The waterways were especially used during the early history of trade between the Portuguese and the Ijaw, Itsekiri, Ukwuani, Bini and the Urhobo.
Generally, palm oil and other farm products were moved to the ports by canoes while the slaves walked down to the coast and were transferred to the Portuguese, Dutch and other merchants by the British merchants.
This continued until they fully penetrated and gained subsequent control of the interior and shifted from slave trade to trade in vegetable oil.
World war 1 and 2, however brought some development to water transport as motor boats, motorized ferries and canoes were introduced for goods transportation and sales.
Read Also: 20 List of Airlines in Nigeria and Their Websites [DOMESTIC & INTERNATIONAL]
3. Rail Transport
Rail Transport in Nigeria started as far back as 1898. The first railroad was built by the British colonial government and was gradually extended to other parts of the country.
These trains are diesel—engine operated and though the National Railway Corporation owns about 200 locomotives, only about 25 % are functional.
The Baro to Kano railway was established in 1912, October 3rd to be precise. The Lagos Government Railway was also established in the same year, then operation continued for a network of 3,505 kilometers (2,178 mi) of single track lines 1,067 mm (3 ft 6 in) gauge, as well as 1,435 mm (4 ft 8 1⁄2 in) from Abuja to Kaduna.
Shortly after, the Nigerian Railway Corporation (NRC) gained its name and passed an act that will guide the legal right to construct and operate rail service in Nigeria.
This limited the management and maintenance of the rail system to the government which led to a period of decline, depreciation, inept management and almost a devaluation of locomotive assets. 50% of the 480 passenger coaches and 4900 freight wagons were in poor conditions.
The journey of depreciation continued until bankruptcy was declared in 1988 and rail transport stopped operation for six whole months and history holds that NRC fell into bankruptcy more than once in years. By 2002, passenger service stooped again and restarted in 2006 with plans to purchase new locomotives and restore the rail lines.
By 2005, passenger departures were re-organized and reduced to four destinations namely Lagos to Jos, Lagos to Maiduguri and two trains went to the highly populated and commercial Kano. Trains also move from Port Harcourt to Kano, Jos and Maiduguri.
In the year 2008, the employed staff of NRC had dropped from 45,000 employees to 6,516 and new wagons have not been bought since 1993 and some 1948, due to these pitiable situations, the government has decided to privatize the Nigerian Railway Corporation.
It also seeks to go for a strategy of partial port privatization by granting concessions to private port operators so that they can recover the quality of port facilities and operations.
Read Also: How to Transport a Ladder in a Pickup Truck or Van
4. Air Transport
The history of air transportation development in Nigeria started from the period after World War II in 1945. After the war, flights were being operated by the British Royal Air Force (RAF) and West African Airways Corporation (WAAC) between Britain and her colonies in West Africa (Nigeria, Gold Coast, Sierra Lone and Gambia).
`When Nigeria gained independence in 1960, The country quickly established its own Nigeria Airways Limited as a national aircraft and later introduced other forms of modern aircrafts such as DC-3, F27, F28 and later Dc-8, Dc-10, Boeing 707, Boeing 737 and Boeing 474.
The national Aircraft was able to cover many international routes as demand for air transport increased, though complaints increased as elite Nigerians had seen the special service and extra luxury experienced on other national crafts.
Adjustments were made and the Nigerian Airways enjoyed the monopoly of providing domestic air services in the country until the 1980's when there was increase in demand for air transport then the Nigerian Airways was forced to permit the participation of private airlines in domestic aviation.
Click here to see the latest
Study Abroad Scholarships and Guides
Click here to see the latest
Jobs opportunities in Nigeria
.
Click here to Join
Recharge and Get Paid
Click here to Read Latest School News in Nigeria
Copyright Warning!
We work really hard and put a lot of effort and resources into our content, providing our readers with plagiarism-free articles, original and high-quality texts. Contents on this website may not be copied, republished, reproduced, redistributed either in whole or in part without due permission or acknowledgement.
Proper acknowledgement include, but not limited to (a) Proper referencing in the case of usage in research, magazine, brochure, or academic purposes, (b)"FAIR USE" in the case of re-publication on online media. About possible consequences you can read here: What are the consequences of copyright infringement? In an effort to protect our intellectual properties, we may report your website to Google without prior notice and your website be removed from search engines and you may receive a strike. All contents are protected by the Digital Millennium Copyright Act 1996 (DMCA).