Cocoa is a lucrative business not only in Nigeria, but also in many parts of Africa. Cocoa used to be the major foreign earner in Nigeria. Today the country is lagging behind Ivory Coast and Ghana in cocoa production.
There is a high prospect for cocoa business to thrive in the country. This is because it is in high demand all over the world as it is used in the manufacture of different things such as candy bars, chocolate, cocoa powder as well as drinks and several others.
Cocoa farming and beans extraction are labour intensive and the beans are fragile. This pushes many people from the business, especially in a country like Nigeria where there are deficiencies of preservative facilities.
Read Also: Top 10 Fastest Growing Businesses in Nigeria Currently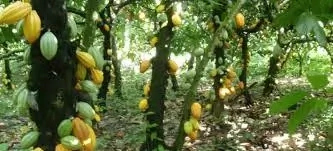 However, despite the seemingly challenges in cocoa production, the business can actually thrive once you make out your plan very well. Just like any other business, one must have a well-designed business plan that will guide the cocoa business.
This means that you must first sit down and work out things involved in the cocoa business and have a road map on how to go about it.
Financial Planning
If you want to engage in cocoa cultivation, you must first work out the different costs. Different costs are involved and you plan how to raise funds for the business.
Furthermore, research has shown that cocoa can grow together with other cash crops like coconut. You can combine the production to maximize profits.
Furthermore, cocoa cannot do well in all kinds of soil. This means that before you commence the business, you test the soil to determine the type of yield you will get.
Crop protection and nutrient management are important in this kind of business. Cocoa is known to grow well in some parts of Nigeria, especially the western part of Nigeria. You can consider acquiring land in any of these places to grow your cocoa.
Read Also: Problems and Prospects of Crop Production in Nigeria
The Type of Cocoa Variety to Invest in
Another aspect you will pay attention to is the best variety to plant. This is the reason soil test is very important. It will help you discover those cocoa species compatible with a particular soil or environment.
There are at least three varieties on the market and they include the trinitario, forastero, as well as the criollo. Apart from that, there are some improved varieties, which you can get from other parts of the world, and these can do well in Nigeria.
When it comes to a cocoa plantation, there are two options available to you, which include vegetative and seed propagation. Many people prefer the seed propagation because it seems to grow faster that vegetative propagation. It can start to germinate within a week of propagation.
Moreover, greater percentage of it can germinate at least ninety percent or more of the seed can germinate. Survival rate is higher in seed than in vegetative propagation.
Read Also: Top 10 Prominent Crops Grown in Edo State Nigeria
If you want to engage in mass production of cocoa, after the seeds have germinated, you can transplant them using a perforated polythene bags.
You can sell some of the seedlings. Many people will like to buy it. Even if the seedling is up to six months, you can still plant them in your cocoa farm.
Many large-scale producers prefer the vegetative option than the seedling option. Vegetation is grown through such methods like grafting, root cuttings, as well as stem budding and so on. In Nigeria, many cocoa farmers prefer the budding option.
Planting
When it comes to plant, you have to be careful the way you plant it to ensure that it survives. If after testing the soil and you discover that it is not that fertile, then you need to dig a pit of about 50 by 50 by 50 centimeters.
This advice is very important if you reside in the lateritic zones where the soil is known to be low fertile.
After digging the holes, you make a soil combination of organic manure and topsoil and fill the pit with it. This is to enhance the survival rate. If you reside in a highly fertile area, you do not bother yourself about the pit.
It is always recommended to plant it on a soil surface. Cocoa root grows well in surfaces irrespective of the depth.
After cultivation-Care is Very Important
If you want a bumper cocoa harvest, then you must invest your time and resources in care of the cocoa. Once you finish the planting, the next thing to do is to mulch the basins using organic manure.
If you observe shoots emerging from the lower portions, remove them. This is to ensure healthy development and growth of the shoot. The planting can last three to four years, but you must ensure that it is weed free.
Read Also: Top 10 Most Lucrative Investment Opportunities in Nigeria
Fertilization and Manure
The essence of the soil test is to determine the soil fertility. This can equally assist you in determining the right type of manure to apply. In Nigeria, NPK fertilizers are popular and this can be applied in two equal splits.
The dose to apply depends on the yield you want. If you have species that yield up to sixty pods yearly, then you can double that dose.
In addition to that, you can administer dolomite to each plant yearly. This can start from the third year of the cocoa plantation. The best method you can administer fertilizer to your cocoa crop is to mix fertilizer with soil in a basin and administer it to the plant.
Pruning
Cocoa plant requires pruning and it grows in tires. If properly managed, the plant can produce five fan branches. It is better if the growth is restricted just to one tier. Because of that, there is the need for constant pruning.
Irrigation
Irrigation is necessary if there is no adequate rainfall distribution. Naturally, it grows well under well water. Supplemental irrigation is a necessity if you stay in areas where there is no adequate water supply.
Water is necessary because it helps cocoa plants to grow very well and makes the yield better.
Read Also: How to Start Farming Business in Nigeria and Make Millions from it
Top Working Your Cocoa Plantation
Top working of your cocoa is important if you want to increase the yield. The aim of this is to rejuvenate the crop, and turn old and unproductive plant to something useful.
Protection
Cocoa like other cash crops needs to be protected from diseases, pests, and vagaries of nature. The most important thing is to protect them from those harmful insects and pests around.
There must be adequate arrangement for chemical spraying and other ways of protecting it.
Harvesting
It is the time to yield the benefits of labour. It takes about one hundred and seventy days for the cocoa to be ready for harvesting. After harvesting the pods, you can store it for four days.
This facilitates the fermentation. Furthermore, it makes superior quality cocoa beans possible. After harvesting, it is the time for fermentation. If you have cocoa processing unit, you are sure of producing different varieties of cocoa beans.
This post can be helpful to somebody else, please share it on Facebook, Whatsapp, Telegram and Twitter. There are buttons below for this (easy to use too)!
Copyright Warning!
Contents on this website may not be republished, reproduced, redistributed either in whole or in part without due permission or acknowledgment.

.
Proper acknowledgment includes, but not limited to (a) LINK BACK TO THE ARTICLE in the case of re-publication on online media, (b) Proper referencing in the case of usage in research, magazine, brochure, or academic purposes,.

.
All contents are protected by the Digital Millennium Copyright Act 1996 (DMCA).

.
We publish all contents with good intentions. If you own this content & believe your copyright was violated or infringed, please contact us at [infoguidenigeria@gmail.com] to file a complaint and we will take necessary actions immediately.
🤑 Start making money from home today!
👉 Get correct FREE TIPS and Guides on how to make money from home today. Click here to start
.
👍Advertise your business here!
With over 1M unique users per month across all channels, we have a large audience for you to showcase your products and services. Simply get in touch via 👉 marketing@Infoguidenigeria.com.
🤑 Make Money now!
👉 Make money writing for us. Apply for Freelance writing jobs in Nigeria.
👉 Make Money as InfoGuideNigeria Advertising Agents, read more here
.