More than any time in history, there are more women joining the workforce today than ever before. One of the advantage of this new trend is the growing business opportunity for convenience services like crèche and daycare centers.
In this article, we hope to enlighten you on how to open a thriving crèche business – especially if you find the idea of looking after kids fulfilling.
Before we go further, what is a crèche? According to the dictionary, crèches or daycare service are facilities where day care is given to babies and young children.
Read More: How to Register and Own A Private School In Nigeria – A Do-it-Yourself Guide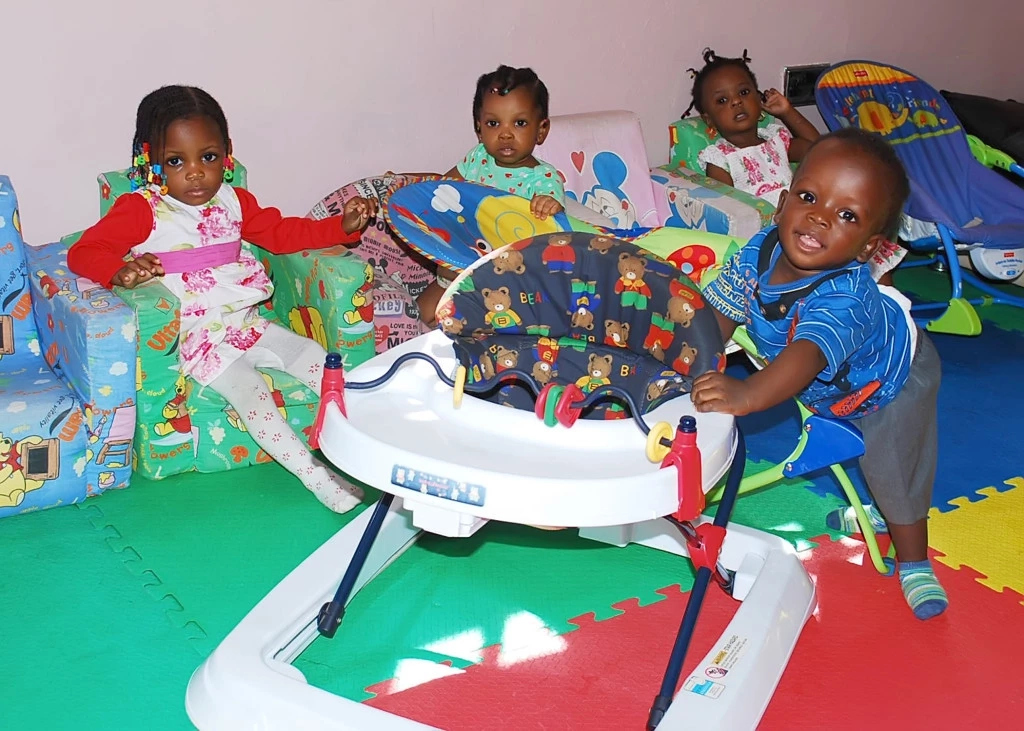 Daycare services can range from simple babysitting to a more complex setting that includes preschool education, child development, discipline and excursions.
There are majorly for children between the ages of one and six. A daycare is run by a person who is not a parent, legal guardian or a member of the child's immediate family.
It is created to take of the mental and physical needs of a child thereby allowing their parents focus on their jobs and businesses.
One of the key catch of the daycare business is how profitable and lucrative it is. The service industry is said to have of the fastest economic growth rate through 2020.
Read More: How to Start a School in Nigeria
With the decline in the number of full-time housewives and the fact that there is a high birthrate in the country today, there's bound to be plenty of profit to be made by opening a daycare center because of the increasing demand for them in metropolises across the country and indicates the boundless opportunities in the market for this business idea.
One of the few successful daycare centers churning out quality and well-polished children while raking massive profits include; SureStart Childcare Center, Yaba, Lagos; Care+Melody Creche, Gbagada, Lagos; Little Acorns Montesorri Nursery School, Ikoyi, Lagos etc.
Your target market should be newlyweds, young couples and single parents. Parents always expect good value for the fees you charge for your day care services.
If parents can see an improvement in the mental, emotional and physical development of their kids, they will continue to hire your services.
Words of the mouth are the best way to get new customers in this business. You're very likely to retain the parent's interest if their children are interested.
Read More: The Role of the Private Sector in Nigeria's Economic Development
Once all these are put in proper places, customers will begin trooping in as parents will bring their friends, neighbors and colleagues to your center as a sign of the growing trust in you.
Daycares Centers are so competitive now, you have to set yourself apart from the pack and having a good, solid curriculum can do that for you.
Puzzles and games are very popular with young kids and helps them to learn shapes and colors. Dancing is another great way to hold their attention while they learn. An interesting day care experience allows kids to bond, make friends and look forward to coming back the next day.
In terms of profit, the average Nigerian Household spends between the sum of 150,000 – 200,000 monthly on just childcare (feeding and clothing included).
So a well-equipped daycare should be able to draw enough money to run its organization, feed the children, pay its staffs and have at least a six figure profit margin.
The first step when opening a crèche is to find out what the law requires at your particular location. Many of these primary laws requires day care owners to be licensed or certified by a government authority and professional association.
Read More: Ways to Improve Girl Child Education in Nigeria
The crèche needs to be registered as a business with the Corporate Affairs Commission. Owners are expected to at least have a degree in education or a postgraduate diploma.
Also getting additional training on how to handle children won't hurt. This can be done by working for while at a daycare center, volunteering to work at children oriented environment etc.
Another vital requirement for anyone opening such businesses is the need to build trust with prospective clients. This involves (but not limited to): securing a safe, well ventilated and healthy place of work, complying with the regulatory requirements etc.
Subsequently, you should set your plans in motion by having the floor of your newly acquired nursery rugged or tiled. Next, you should buy the normal requirements such as sleeping beds, cots, foam, mats, and lots of play equipment.
Hiring the right staffs should be the next agenda. This is because the thin line between the failure and the success of your business depends on having capable hands to run the business with you.
It's essential to have staffs that are sensitive, mature, experienced, patient, and are naturally drawn to be around kids by their love for them.
Above all, your staffs must have the success of your business in mind at all times, which means building and maintaining a good reputation.
Once all this are taken care of, your reputation will be the most important tool to advertise your service and attract new customers.
The experienced nannies and or middle-aged or retired teachers and nurses we advised are the best possible candidates it takes to run your crèche/daycare center. Avoid employing staffs with criminal pasts or anyone with pedophiliac tendencies.
In terms of proper management, the staff are expected to be trained care givers like experienced nannies, a middle-aged or retired nurses etc.
Read More: How to Start Children Pick Up Services Business in Nigeria
They must have a reasonable experience in handling children or have some sort of certificate to be sure they are the perfect fit for the job.
Laws and regulations by regulatory bodies have been put in place to prevent all forms of child abuse. Some of these regulations specify the minimum space and staffing requirements, the maximum number of children that can be admitted, types of indoor and outdoor toys to be used, documentation to be made available and many other things.
The location of your daycare can be anywhere as long as it is located in the city and not in outskirts or undeveloped part of the country.
A working telephone in the center is often required. Parents should have easy access to their children, being able to visit or take them home as needed.
A list of policies should be presented to parents before accepting children to inform them of exactly what activities will be available to the child and what disciplinary actions the center will take if necessary.
Proper attention, affection, order and discipline are critical to the emotional development of children. It's important that the kids under your care learn good manners and are able to interact well with their peers.
Physical health is likewise as important in your crèche.  If you decide to serve meals, you must ensure that high standards of hygiene are always maintained.
The food has to be nourishing, tasty and contain a well-balanced diet that will support child growth. And should a child contract a contagious illness, it's important that you stop them from attending the crèche until they are fully recovered.
In conclusion, running a daycare or crèche has few or no disadvantages at all, especially if all the regulatory steps are followed accordingly.
However, one of the huge advantage of owning a well-managed preschool is the possibility of growing. Many of the distinguished primary and secondary schools in Nigeria today all started out as crèches.
They were likely forced to expand by their loyal customers who placed the trust of their children's safety in their hands.
🤑 Start making money from home today!
👉 Get correct FREE TIPS and Guides on how to make money from home today. Click here to start
.
👍Showcase your business here!
With over 1M unique users per month across all channels, we have a large audience for you to showcase your products and services. Simply get in touch via 👉 marketing@Infoguidenigeria.com.
🤑 Make Money now!
👉 Make money writing for us. Apply for Freelance writing jobs in Nigeria.
👉 Make Money as InfoGuideNigeria Advertising Agents, read more here
✍️ Be Our Guest Publisher!
Do you have a press release, breaking news,  or any other helpful information to share with our growing readers? If yes, send your article to 👉 infoguidepr@gmail.com.
We will be glad to publish it if the information is useful to our audience.
.
This post can be helpful to somebody else, please share it on Facebook, Whatsapp, Telegram and Twitter. There are buttons below for this (easy to use too)!
Copyright Warning!
Contents on this website may not be republished, reproduced, redistributed either in whole or in part without due permission or acknowledgment.
.
Proper acknowledgment includes, but not limited to (a) LINK BACK TO THE ARTICLE in the case of re-publication on online media, (b) Proper referencing in the case of usage in research, magazine, brochure, or academic purposes,.
.
All contents are protected by the Digital Millennium Copyright Act 1996 (DMCA).
.
We publish all contents with good intentions. If you own this content & believe your copyright was violated or infringed, please contact us at [infoguidenigeria@gmail.com] to file a complaint and we will take necessary actions immediately.