A drugstore or preferably called a pharmacy or chemist in Nigeria is a multi-billion Naira industry. Nigeria is a great land of opportunities and certainly the pharmaceutical business is one of them. In Nigeria there is market for almost anything and I mean anything at all.
Overview of the Business
Actually starting a retail drugstore in Nigeria can be an extremely beneficial business venture. Unfortunately in Nigeria there are a lot of ailing people and this people need medicine and drugs prescribed by the doctor.
The business is quite capital intensive to set up and manage but trust me when I say the profits compensate for that expenditure very well.
Read More: Causes and Effects of Drug Abuse in Nigeria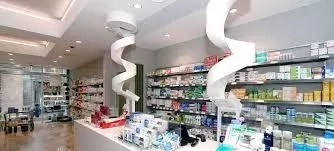 Getting the required capital to start out, as well as getting the much desired licenses to operate might seem like a huge task, but if you take the proper steps to acquire the necessities, it is worth it.
How Profitable is a Drugstore Business in Nigeria
The answer to that question is a big yes. With proper management a drug retail shop in Nigeria could be very profitable. Just like a normal store, proper stock keeping, trustworthy employees and satisfied customers are all you need.
Notable Drugstore Businesses in Nigeria
There are a lot of influential drugstore owners with most of them being pharmacists. They include:
1. (sir) Ike Onyenchi, MBA, FPSN: He is the Chief executive officer/Managing director of Alpha pharmacy. Arguably, one of the best community pharmacies in west Africa.
2. Olalekan Asuni: He is the general manager and ceo of Glaxosmithkline pharmaceuticals Anglophone.
3. Olujimi Kolawole Agbaje: He is he chairman of Epic Pharmaceuticals and managing director of Jay Kay Pharmacy ltd.
This are just a few of very renowned pharmacy owners and CEO's. although, most of them are professional pharmacists, you do not need to be a pharmacists to own a pharmacy.
You can always hire one or two pharmacists to run the store as it is a criteria for there to be a pharmacists around during the dispensing of drugs.
Read More: Drugs Trafficking in Nigeria: It's Effects and How to Stop it Once and For All
How to Start Drugstore Business in Nigeria
Before you start investing in the drug store business or any business at all, it is important to know things you must do and things you should avoid doing.
In simpler terms do some research. This helps a lot, the more you understand about the business, the better chance you have at succeeding in it. So this article will in fact explain how to start the drugstore retail business.
Do Some Research
Like I said earlier, you have to pick up your phone or  whatever device you have, so long it has access to the internet. Find out what it takes to start up the business, what laws are on ground and how to maintain the business. Look up people who have failed, find out what their mistakes were and learn from them.
Acquire Capital
The starting phase of the drugstore business can be really expensive. You need to buy equipment, and of course stocks. But this article will take you through means by which you can source for adequate capital to even begin the business.
Savings
You could use from your savings if you have one. But be sure to have another source of income and a roof over your head. Some savings is always good. If you have savings, fine use them, if not, you could make do with the following other options
Family/friends, bank loan, investor. Or you could always get a partner who has got cash.
Read More: 6 Causes of Kidney Diseases in Nigeria
Decide Whether You Are Going To Build Or Buy
You have to decide whether you will be building your own drugstore or you will be buying an already established pharmacy.
Option A is quite expensive when it comes to building your own drugstore (depending on how big you want it to be) and you will have to start building your brand name from the scratch.
However, option B is quite cheaper, in fact you don't have to start building from the scratch. There are already customers that know the name and will simply patronize you because of it and all you have to do then is to look for better ways to improve your brand.
What Location is Best?
As you may know, or may not, location is everything in business. You cannot be selling swimming suits and supplies in Kano state or anywhere in the north. So you get my point right? Location is everything in business. Find a good location close to a government hospital or residential area.
Knowledge/Experience Needed For The Business To Grow
Recent research has proven that over 70.3% of businesses fail because of lack of proper know how's. you should know that the (PSN) do not tolerate the sale of fake drugs neither does the police, NAFDAC and the NDLEA.
If you are going to go into the drugstore business make sure you have a supplier who you trust can deliver authentic, NAFDAC certified drugs to you.
Because sale of fake drugs can land you a conviction to a fine of 500,000 naira or imprisonment of not less than 5 years or more than 15 years. So please be sure that your supplier can seliver drugs without a question mark.
Equipments Needed
Actually there aren't much equipment needed to start up a drugstore business in Nigeria. All you need is a shelf, some comfortable chair, good lighting, a counter and a cashier boot. However, make sure that everything are kept in place and the store is always neat.
Read More: Top 10 Ideas On How To Advertise Your Business In Nigeria
How Do I Register My Business?
You can always just wake up and start selling drugs to people, but like I said earlier that will only be an invitation for the police and NAFDAC wrath.
You need to get a license to dispense drugs from the Pharmacy Society of Nigeria (PSN). Part of their standards id for there to be a certified Pharmacist present during the dispensing of such drugs.
If you are a pharmacist that is covered but if you are not a pharmacist, you can always hire or partner with one.
You also need to register with the Corporate Affairs Commission, you can do this by yourself but it is advisable you go through a lawyer.
Staffing
So now that you have almost everything in place you need to staff your store, you will need to hire people for the following positions;
Stock keeper: he or she will be taking stock of what is available, what needs to be bought, and what is remaining of stock.
Counter attendant: most times this is supposed to be the pharmacists, but with a pharmacist around you can always train someone who will be able to read prescriptions and dispense the right dugs
Cleaner: this individual will be tasked with keeping the store clean at all times.
Read More: 12 Most Common Dishonest Business Practices in Nigeria that is killing the Economy
A security guard
Tips For Sustainability:
1. Always deal with a supplier you trust can deliver drugs without question marks, fake drugs can be very dangerous and could even kill. A lot of Nigerians have died from consuming fake drugs and so it is a serious offence in the law to sell fake drugs.
2. Treat customer with compassion and respect, let them feel comfortable and give them the right drugs as prescribed by the doctor.
3. Take proper stock of what you have, everything must tally on paper.
4. Hire a trustworthy cahier who will be taking the money from customers.
5. Remember customer satisfaction is worth more than 10,000 advertisements.
So now that you know the ground rudiments on how to begin a Drugstore business in Nigeria, I wish you luck in your Endeavour.
.
👍Showcase your business here!
With over 1M unique users per month across all channels, we have a large audience for you to showcase your products and services. Simply get in touch via 👉 marketing@Infoguidenigeria.com.
🤑 Make Money now!
👉 Make money writing for us. Apply for Freelance writing jobs in Nigeria.
👉 Make Money as InfoGuideNigeria Advertising Agents, read more here
✍️ Be Our Guest Publisher!
Do you have a press release, breaking news,  or any other helpful information to share with our growing readers? If yes, send your article to 👉 infoguidepr@gmail.com.
We will be glad to publish it if the information is useful to our audience.
.
This post can be helpful to somebody else, please share it on Facebook, Whatsapp, Telegram and Twitter. There are buttons below for this (easy to use too)!
Copyright Warning!
Contents on this website may not be republished, reproduced, redistributed either in whole or in part without due permission or acknowledgment.
.
Proper acknowledgment includes, but not limited to (a) LINK BACK TO THE ARTICLE in the case of re-publication on online media, (b) Proper referencing in the case of usage in research, magazine, brochure, or academic purposes,.
.
All contents are protected by the Digital Millennium Copyright Act 1996 (DMCA).
.
We publish all contents with good intentions. If you own this content & believe your copyright was violated or infringed, please contact us at [infoguidenigeria@gmail.com] to file a complaint and we will take necessary actions immediately.