This article aims to guide interested parties in finding out instrumentation and control training centres in Nigeria. The need for skill acquisition and career development cannot be over emphasized.
Equipping yourself will not only set you apart but will broaden your employment opportunities as well. Students, graduates, technicians and virtually anyone who intends to intend to learn the art or develop their careers will find it very useful.
👉 Relocate to Canada Today!
Live, Study and Work in Canada.
No Payment is Required! Hurry Now click here to Apply >>
Immigrate to Canada
Before we begin, we will discuss what instrumentation and control means and its usefulness as well.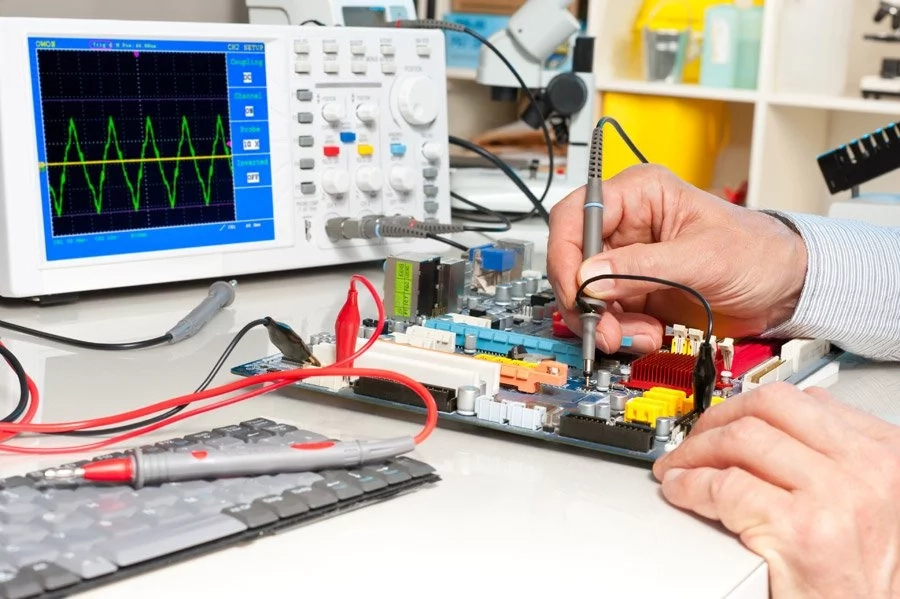 What is Instrumentation and Control?
Instrumentation and control is an engineering course that deals with the design, build and management of systems that are used in a range of modern industry settings. It is closely related to mechatronic and robotic engineering.
Instrumentation and control technicians are mostly useful in the industrial manufacturing sector as they are in charge of designing, developing, installing, managing and maintaining all equipments used to monitor and control engineering systems, machinery and processes as well as constructing and maintaining of the entire instrumentation systems, they determine the type of instruments needed for quality and efficient productions.
They also design the actuators, position devices and robots for industrial automation, monitor, measure and control physical quantities like temperature, pressure and flow in automated industrial environments.
They are also employed in health industries, food [production industries, mining and energy production industries example thermal stations, steel plants, refineries, cement and fertilizer plants and others alike.
How to Become Instrumentation and Control Technician Or Engineer
You can become an instrumentation and control technician or engineer by enrolling for training in any of the instrumentation and control training centers in Nigeria or by studying it as a course in a university or polytechnic. Degree holders are however advised to continue taking advanced courses for career advancement.
Read Also: HVAC Training and Certification In Nigeria, Courses and Training Providers
👉 Relocate to Canada Today!
Live, Study and Work in Canada.
No Payment is Required! Hurry Now click here to Apply >>
Immigrate to Canada
Instrumentation and Control Courses in Nigeria

Here are some courses offered in Instrumentation and control training centres in Nigeria:
1. Piping and Instrumentation Diagram
This course educates on all process industries, safety valves, pumps and compressors, process controls, pressure generation and distribution, pneumatic action and other related processes.
2. Safety Valves, Pumps and Compressor Selection, Operation and Maintenance:
This course trains students on the principles of the operation and maintenance of valves, pumps and compressors one at a time.
It is an introduction to functions and symbols of valves, selection, classification, sizing, maintainance, operation and the principles guiding the operations of pumps, compressors and valves.
3. Process Variables
This course is designed to train students on the principles of operating a range of censors and transducers, measurement techniques, understanding the concepts of process control and acquiring the confidence to apply techniques learnt and skills acquired.
Read Also: 10 Best Digital Marketing Training Providers in Nigeria
4. Instrumentation, Maintainance And Calibration Techniques
This is a course designed for personnel involved in design, installation, operation and maintainace.
It will enable participants use manufacturer's literature, maintainance and repair records, tools and test instruments, calibration and recording the repairs
There is an array of other courses students are entitled to select from upon registration; the next paragraph will show you where in Nigeria you can get training on any of the courses mentioned above.
Instrumentation and Control Training Centres In Nigeria
There a quite a lot of training centres in Nigeria. Most universities of technology and polytechnics in Nigeria offer the course but this article is dealing with short courses and professional trainings. So here are a few confirmed centres:
1. Applied Engineering Technology Initiative
This is an engineering company with objectives of training, recruiting technical personnel, outsourcing technical personnel and rendering engineering consulting services to various industries across Africa.
It was set up to meet the present day demands in technology by working with a team of professionals in all engineering and technology fields.
Their training programmes are designed to build competent technicians by upgrading their knowledge and practical skills.
Applied Engineering technology initiative renders trainings in all engineering fields besides instrumentation and control. For registration for your preferable training programmes, more information and contact, visit aetinigeria.com
Read Also: 10 Accounting qualifications to boost your CV
2. Zery Engineering Institute Of Technology
Located off stadium road, Port Harcourt, Rivers State capital, it offers one of the best instrumentation and control training programmes in Nigeria.
The company has a wealthy experience of tools and human resources, it delivers practical training with the aid of experienced and qualify personnel to produced well equipped technicians. Visit zeryengineering.com for more information.
3. Gil Training
Is a Lagos based technical training company aimed at developing manpower through series of public training and classes. They have a well facilitated training centre with facilities that are in compliance with industrial leading standards.
It is obviously one of the most efficient technical training centres in Nigeria today that offers training in all engineering courses and currently have ongoing sessions. Send a mail to GIL training: training@giltraining.com and visit giltraining.com for more information.
4. Willock Technical Services
Is another engineering company in Port Harcourt, Rivers State with operating branches in Lagos. It also trains both corporate bodies and individuals in engineering courses that include instrumentation and control training for a duration of two to three weeks.
They are located at old aba road, Rumuomasi junction. Visit www.willocktechnologies.com to regiser and send email to info@willocktechnologies.com
Read Also: Top 10 Professional Courses that will Increase your Chances of Getting a New Job
5. Sedam Consulting Engineering Limited
Is an indigenous company that provides services to the oil and gas industry and is also a leading instrumentation and control training centre and a Nigerian based online training and tutoring service provider.
They also offer online training services of over fifteen courses to interested individuals. Log on to accesssedamconsulting.com or send a mail to customerservice@sedamconsulting.com
6. Globspec Engineering and Training Company
Is an engineering company with branches in Lagos, Abuja and Port Harcourt hold trainings in Instrumentation and control in both practical and theoretical forms in the locations mentioned above. www.globespecng.com for more information.
7. Ats Allied Group
Is a training centre that provides intensive training in all engineering fields for participants. They have experienced instructors who are active in the industry that will help you in making basic career decisions. Find their contact numbers on www.atsalliedgroup.com
Read Also: Top 10 Skills in High Demand in Nigeria Currently
It is advisable to make complete inquiry through phone calls to the institutes and online inquiries as well before registration.
📢

We are hiring writers!
Article Writing Jobs
- We are hiring good freelance writers -
Click here to apply
👇👇👇👇👇
Immigrate to Canada Via Job Offer!
Get latest Jobs in Canada for foreigners with visa sponsorship 2023 and how to apply. Don't miss this opportunity that can help you relocate to Canada with your family.
👇👇👇👇👇