Economy
6 Ways To Make Sure You Don't Lose Your Job In This Economy
Sometimes people get fired, and this is perfectly a normal part of life. At certain times it's simply inevitable, as companies often decide to let go of people whose professions are no longer valuable to them.
Other times, though, getting fired can be your own fault. And this can actually be a good thing, whether or not you've been fired because of your own error earlier in your life.
👉 Relocate to Canada Today!
Live, Study and Work in Canada.
No Payment is Required! Hurry Now click here to Apply >>
Immigrate to Canada
It means that you can learn from your past mistakes (or the past mistakes of others) and do your best not to repeat them.
Read Also: 7 effects of tax evasion on the Nigerian economy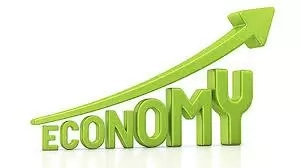 Keeping your job is easy if you can convince your supervisors that you're a valuable asset to the company, and not a hindrance. If that is what you want to be, we've got some advice for you on how to do just that.
1. Be Flexible
The best way you can prove yourself to be a valuable part of the company is to help out when the going gets rough. This means volunteering to be the one to switch shifts when necessary, it also means working weekends when a task is overdue, either due to your own error or someone else's.
Things like this will show your supervisor that you're not in it only for your paycheck, but that you really care about the company's well-being and that you're doing everything you can to make sure the job gets done.
Your boss will really appreciate this, and will therefore think twice about letting you go when the time comes to curtail redundancies in the human resources area.
Read Also: 7 ways to improve Nigerian economy
2. Don't Complain
If you want to make sure to keep your job for no longer than a month and a half, start complaining – you'll be out of there before you can say "I hate my job".
👉 Relocate to Canada Today!
Live, Study and Work in Canada.
No Payment is Required! Hurry Now click here to Apply >>
Immigrate to Canada
And yes, your job might be unenjoyable and unfulfilling, but it's still a job and it pays the bills, and that is the single most important thing.
You're there of your own volition, and there are a lot of poeple that would jump at the opportunity to take your place. Everyone is annoyed by a complainer, and if your boss notices that about you, it won't be long before they consider hiring someone else.
3. Be Part of the Team
If you're working in a team environment, be a team player – this is absolutely indispensible. If someone needs help, you help them out if it isn't going to set back your own agenda at work.
Teamwork and generally co-operating with others is absolutely essential in almost every form of modern business, so you should do your best to show that you agree with that whole concept and do whatever it takes to better your team.
Read Also: 12 Most Common Dishonest Business Practices in Nigeria that is killing the Economy
4. Stay Focused
Procrastination is a big no in almost any working environment. The fact that you've checked your Facebook page twenty times in the last two hours shows your employer that you're an unenthusiastic employee and that you're cutting corners.
You do not want to be labeled as that person, because that is the kind of employee that is the first to get discharged whenever the need arises.
If you're having trouble staying focused on your work, it's better to take an extra break, clear your mind and get some time away from the screen to renew your concentration than procrastinating when you should be working.
5. Know the Zero-Tolerance Rules
If you plan to stay in a company for longer than a few weeks, brush up on the company policy and any undesirable behavior. Failing to do so might get you out of there before you even receive your first paycheck.
Examples of unwanted behavior can be dating or flirting with a co-worker, drug and alcohol abuse, and even certain types of inappropriate humor in the workplace can easily get you flagged as someone who won't be sticking around for a long time.
Most companies have a very clear policy of which kind of behavior is unacceptable, so do yourself a favor and give it a thorough few reads before you even start working.
Most people make the mistake of skipping this part, and only find out about a rule once they've already broken it. Don't be one of those people.
Read Also: Effects of Corruption on Nigeria Economy and the Way Forward
6. The Bottom Line
Getting fired isn't the end of the world, but it's definitely an inconvenience that can set you back if you're not careful. And while there are certain circumstances that you can't control, there are definitely those that you can so you should focus on them instead.
As long as you're not a complainer, follow the company policy on undesirable/unacceptable behavior and show your supervisor that you're a productive employee and an important asset, you probably have nothing to worry about.
All it takes is a little tolerance, a little common sense and enthusiasm, and this is often enough to convince even the most rigid employer that you're someone they can trust and that they should be happy to have you on board. Good luck!
👇👇👇👇👇
Immigrate to Canada Via Job Offer!
Get latest Jobs in Canada for foreigners with visa sponsorship 2023 and how to apply. Don't miss this opportunity that can help you relocate to Canada with your family.
👇👇👇👇👇
👍Advertise your business on InfoGuideNigeria.com!
From just
N9,999 per month
, you can advertise your products and services to over
1,500,000 monthly
users on our website.
Click here to read more
.
======
🤑 Make Money now!
👉 Make money writing for us. Apply for
Freelance writing jobs in Nigeria
.
👉 Make Money as InfoGuideNigeria Advertising Agents,
read more here