Health & Beauty
Lassa Fever in Nigeria; History, Outbreaks, Causes, Symptoms, Treatment
In this post, we will look at Lassa Fever in Nigeria. Here we will discus the history of lassa fever in Nigeria, recent outbreaks, symptoms, states affected, causes, treatment options, prevention and control.
Lassa fever is an acute illness caused by a negative-strand of RNA (Ribonucleic Acid) virus in the family Arenaviridae. It is indeed a fatal disease with 50% of reported cases ending up in death. Below is an outline of known facts about Lassa fever:
1. Lassa fever virus is one of the haemorrhagic viruses like Ebola virus, Marburg virus, and others.
Read Also: 25 Ways to Improve Health Care Delivery in Nigeria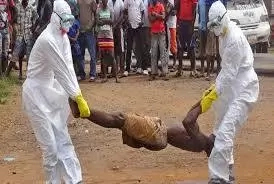 2. Lassa fever is not as contagious; i.e, person to person spread or as deadly as Ebola. Nothwithstanding, it is still very contagious and fatal.
3. Lassa fever is transmitted to humans through contact with the urine or faeces of Mastomys rats. However, health workers are usually infected by direct contact with the blood, body fluids, urine, or stool of a patient who has Lassa fever.
4. The world zone associated with Lassa fever outbreak is West Africa, particularly in areas that are habitats to the   Mastomys rats.
5. Yearly outbreak of Lassa fever has been reported with peak infection between December and June.
6. It is an acute febrile viral illness lasting 1-4 weeks.
7. The Nigeria Centre for Disease Control reported a large outbreak of Lassa fever early in the year 2018.
8. The total amount of reported Lassa fever cases in the world per annum amounts to between 100,000 to 300,000 while deaths are especially common among children.
Read Also: 10 Reliable Ways to Protect Yourself from Infectious Diseases
History of Lassa Fever in Nigeria
Lassa fever was first given medical description in the 1950s but the causative viral particle was first identified in 1969 from three missionary nurses who fell ill and died after caring for an infected obstetrical patient in the town of Lassa, Borno State, Nigeria, West Africa.
The Lassa fever virus was concluded to be one of the haemorrhagic fever viruses occurring in the West Africa sub-region in similar areas as the Ebola virus. The most affected areas include Sierra Leone, Liberia, Ghana and ofcourse Nigeria.
Notwithstanding, surrounding regions are also at risk as a result of the common existence of the Mastomys rats (known to be carriers of the Lassa fever virus) through out West Africa and even East Africa.
Recent Outbreak
In 2012, a Lassa fever outbreak tagged the worst outbreak with 623 reported cases and 70 deaths across 19 out of the 36 states has now been overridden by the 2018 outbreak which already has claimed over 100 lives.
There was an outbreak in 2016 with 212 suspected cases and 63 deaths across 17 states. The case fatality rate was put at 37.9%.
Early in 2018, an unusually intense outbreak occurred with over 300 confirmed positive cases reported in the month of March. Cases were reported in 19 states. It is on record that along with high numbers, case fatality rates for this particular outbreak has exceeded 20%.
From the 1ST of January up until the 18TH of March, 2018, 1495 suspected cases and 119 deaths were reported from 19 states.
During this period, 376 patients were confirmed positive, 9 were classified as probable, 1084 tested negative and 26 are awaiting laboratory result; i.e. pending.
From among the 376 cases classified as positive and 9 classified as probable, 95 deaths were reported. Specifically, the case fatality rate for confirmed and probable cases was put at 24.7%. At the same time, 17 healthcare workers in 6 states (Benue,Ebonyi,Edo,Kogi,Nasarawa,and Ondo) were infected and 4 of them died.
It was observed that since the 1ST of January,2018,the number of Lassa fever cases increased from 10 to 70 reported cases weekly.
However from mid-February, there has been a reduced trend in the number weekly reported cases. A weekly Epidemiological Report has been maintained by the Nigeria Centre for Disease Control.
Doctor Susan P. Fisher-Hoch, who is a Professor of Epidemiology at the University of Texas School of Public Health, worked extensively with Lassa virus, conducting primate studies and investigating outbreaks in Nigeria while working with the United States Centre for Disease Control and Prevention(CDC). She is one of the scientists who have dedicated time to study haemorrhagic fever viruses.
Read Also: Your Rights as a Patient and Duties of a Doctor – EXPLAINED!
Symptoms of Lassa Fever
Lassa fever can be mild and has no observable symptoms in about 80% of infected people while the remaining 20% have severe multi system disease.
It is usually characterized by fever, myalgia, nausea, vomiting, sore throat, abdominal and chest pains. Consequently, illness may progress to any of these more serious symptoms such as haemorrhaging, tremors, encephalitis, neurological problems, and hearing loss.
Due to the fact that Lassa fever presents no specific symptoms, clinical diagnosis is often difficult especially at the early stage.
However, accurate diagnosis can be assisted with differential laboratory testing, clinical manifestations, and epidemiological findings.
These can serve a good purpose since a definitive diagnosis requires investigations available only in highly specialized laboratories.
It has been concluded that early treatment of Lassa fever is essential for patient survival and this requires specialized treatment making use of the quanosine analogue ribavirin.
States Affected
So far cases of Lassa fever outbreaks have been reported in the following states in Nigeria: Lagos, Bauchi, Plateau, Edo, Ondo, Ebonyi, Anambra, Benue, Delta, Ekiti, Gombe, Imo, Kaduna, Kogi, Nasarawa, Osun, Rivers, Taraba and the Federal Capital Territory, Abuja. Thus, 18 states and the Federal Capital of Nigeria has reported Lassa fever cases.
Causes of Lassa Fever
To start with, Lassa fever outbreak is usually associated with dirty environments which are friendly to rats, among which the Mastomys rats may be found. Lassa fever appears to be carried by these old world rats and mice (family Muridae, sub-family Murinae).
It was observed that these rodents become chronically infected with arenaviruses (Lassa fever causative viruses), yet the viruses do not appear to cause disease in their hosts (the rodents).
Once the viruses are shed by infected rodents through their urine, faeces, saliva, and any other body fluid, a human contact with such will transmit the disease.
Rodents in human environments can pass urine or excreta on food or in water which once consumed, will pose a risk of catching Lassa fever.
It is obvious that Lassa fever is mainly a zoonosis (a disease that is animal-borne or spread to humans from animals). It gets to people through contact with household items, food, water, or air contaminated with the droppings or urine of the infected multimammate rats (Mastomys rats).
Lassa viruses can also be transmitted from person to person through physical contact. Airborne transmission through inhalation has also been reported.
Read Also: Diseases in Yakurr Local Government, Cross River state
Prevention of Lassa Fever
No vaccine is yet available to prevent Lassa fever but ribavirin has been approved for use as a preventive therapy.
However, the Minister for Health in Nigeria, Proffessor Isaac Adewole announced that the vaccine against Lassa virus would be arriving by the end of 2018.
Furthermore, the CEO of the Nigeria Centre for Disease Control, Doctor Chikwe Ihekweazu has stressed the important advances of improved awareness and expanded ability to test for Lassa fever.
He has also continually encouraged improved adherence to infection prevention measures and community sanitation efforts to control current  and future outbreaks.
Definitely a good hygiene practice would go a long way in preventing Lassa fever outbreak once our residential and business environments are unwelcoming to rats which carry the deadly virus. The following are highlights of good hygiene practices:
1. Make your environment rodent-proof.
2. Keep food stuff in airtight containers or refrigerators.
3. Beware of the hygiene of any food you have to consume.
4. Food handlers must keep their stock in clean and rodent-proof environments.
5. Avoid touching people by handshakes and other body contacts as much as possible especially during outbreaks.
6. Regular and proper handwashing with soap and water.
7. Avoid consumption of rats (Mastomys species) as food.
8. Avoid touching dead rats with bare hands.
9. Family members who are providing care for Lassa fever patients should take extra caution.
10. States should ensure safe and dignified burial for dead victims of Lassa fever.
11. Disposal of garbage far from home or in rodent-proof containers.
12. Maintenance of good personal hygiene.
Control of Lassa Fever

There are generally three types of control measures against infectious diseases including Lassa fever:
1. The first type is directed towards reducing or eliminating the source or reservoir of infection through:
a. Quarantine and isolation of infected persons;
b. Destruction of animal reservoir of infection; i.e, rats, especially Mastomys rats;
c. Treatment of water source to reduce contamination;
d. Ensuring safety of food consumed (free from urine, saliva, faeces or body fluids of rodents);
e. Therapy that reduces or eliminates infectivity (ability to infect others) of the individual;
f. Infected persons should be isolated and their body fluids and excrement should be properly disposed.
2. The second type of control measure against Lassa fever is designed to break the connection between the source of the infection and susceptible individuals. This includes general sanitation measures:
a. Chlorination of water supplies;
b. Supervision and inspection of food and food handlers;
c. Destruction of rats.
Read Also: 19 Ways to Achieve and Maintain a Healthy Life
3. The third type of control measure against Lassa fever aims to reduce the number of vulnerable individuals and raises the general level of herd immunity by immunization. This includes:
a. Passive immunization to give a temporary immunity following exposure to the a Lassa virus or when Lassa fever threatens to take an epidemic form;
b. Active immunization to protect people from the Lassa virus and the host population (rats) from the epidemic. However, the host population here, the rats are better destroyed and prevented from breeding at all in dwelling and business places.
Furthermore, health workers should ensure they take proper precautions in order to checkmate nosocomial spread of Lassa fever through the use of Personal Protective Equipment (PPE).
There should also be massive enlightenment and awareness of the public on risk factors associated with the spread of the disease.
🤑 Start making money from home today!
👉 Get correct FREE TIPS and Guides on how to make money from home today. Click here to start
.
👍Showcase your business here!
With over 1M unique users per month across all channels, we have a large audience for you to showcase your products and services. Simply get in touch via 👉 marketing@Infoguidenigeria.com.
🤑 Make Money now!
👉 Make money writing for us. Apply for Freelance writing jobs in Nigeria.
👉 Make Money as InfoGuideNigeria Advertising Agents, read more here
✍️ Be Our Guest Publisher!
Do you have a press release, breaking news,  or any other helpful information to share with our growing readers? If yes, send your article to 👉 infoguidepr@gmail.com.
We will be glad to publish it if the information is useful to our audience.
.
This post can be helpful to somebody else, please share it on Facebook, Whatsapp, Telegram and Twitter. There are buttons below for this (easy to use too)!
Copyright Warning!
Contents on this website may not be republished, reproduced, redistributed either in whole or in part without due permission or acknowledgment.
.
Proper acknowledgment includes, but not limited to (a) LINK BACK TO THE ARTICLE in the case of re-publication on online media, (b) Proper referencing in the case of usage in research, magazine, brochure, or academic purposes,.
.
All contents are protected by the Digital Millennium Copyright Act 1996 (DMCA).
.
We publish all contents with good intentions. If you own this content & believe your copyright was violated or infringed, please contact us at [infoguidenigeria@gmail.com] to file a complaint and we will take necessary actions immediately.