Birthdays are special to every one of us. It's often a special day to celebrate a new year and a new age in one's life. It can be a day for quiet time and sober reflection on your activities, a day for re-evaluation of your activities, achievements and what changes to make going forward.
It's nice to spend a few hours on one's birthday to do a mini stock taking of sorts. However, after the sober reflections are done its usually time for the PARTY!!!
We as Nigerians just love a good party. It's a great way to chill out, have fun with friends and let go of so much stress.
Read Also: Read Also: How To Make Nigerian Chicken Pie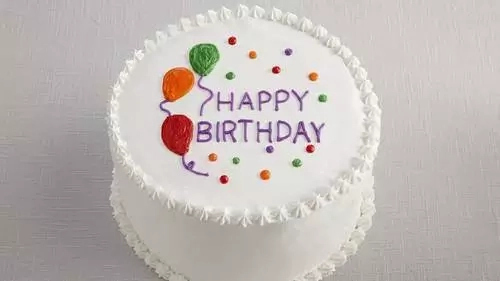 A Nigerian birthday celebration is not complete without a Nigerian birthday cake. Even if you are an introvert like myself who would rather just lay down at home on your birthday or have a little get together with your friends, a Nigerian birthday cake cannot be missing from the mix. It could be just you, a couple of friends, CAKE and ice cream, and it would still be one hell of a birthday.
In this article, I will be describing how to make a Nigerian birthday cake, or wedding cake or whatever occasion it is. There mustn't even be an occasion, it could just be you wanting cake for desserts on most nights.
Cakes are very tricky and can go wrong very quickly so I would advise that before you start off this sweet venture, you study the recipe, ensure you have all you need ready and handy and also keep a copy of these steps for guidance while you work. Let's go
Read Also: How To Make Nigerian Chicken Pie
In this post, we will focus on the following contents
a. how to make nigerian cake icing
b. how to make nigerian cake fondant
c. how to make nigerian cake with stove
d. nigerian wedding cake recipe
e. how to make nigerian chocolate cake
f. nigerian sponge cake recipe
g. ingredients for baking cake
Ingredients to make Nigerian birthday cake (for a cake of about 10-inch diameter and 2.5 inch deep)
a. 4 cups of plain multipurpose flour [ It is always best to use multi-purpose flour over any other premixed flour so you'll know the quantity of baking powder you wish to add and how much you expect it to raise.]
b. 12 raw eggs
c. 4 sticks of butter / about 500g [ Use baking butter not margarine and make sure you remove the butter from the fridge at least a day before you need to use it. Do NOT melt the butter. ]
d. 400g (2 cups) of granulated sugar
e. 3 teaspoons baking powder
f. 3 tablespoons of vanilla extract
g. 1 cup of dried fruit [These are also optional. If you wish to use this, soak in brandy for at least one week especially if you intend to preserve the cake for a while.]
h. ½ cup of brandy [This is for preservation and can be skipped. Add brandy cautiously, you wouldn't want people getting tipsy from eating your cake.]
Read Also: How To Make Nigerian Buns
Tools needed to make Nigerian birthday cake 
a. Oven
b. Cake mixer
c. Kitchen scale
d. Sieve /sifter
e. Egg whisk
f. Bowls
g. Spatulas
h. Cake pan
Steps to make Nigerian birthday cake
1. The granulated sugar might be too course for creaming so you might decide to use a dry food processor to reduce the size and thus the creaming time. You can also get powdered sugar rather than granulated sugar.
2. Mix the butter and sugar in the cake mixer. Begin to cream the butter and sugar. Depending on the kind of cake mixer you have you might have to switch it off after about 10 minutes of mixing.
This time could be more or less depending on your mixer. Just ensure you get in up to 1 hour of creaming time. The creamed butter and sugar mixture should come out whiter than it was originally.
3. Break the eggs into a bowl and whisk, using the egg whisk, into a smooth blend.
4. Prepare your cake pan. Apply melted butter to the entire surface of the pan. Apply flour all over the surface. Ensure that every single part of the pan is covered in flour, remove the excess flour from the pan. This step is to ensure that the cake can be easily removed from the pan after baking without denting the cake.
Read Also: How to Start Cake Making Business in Nigeria
5. Return to your creamed mixture. If your cake pan is big enough to fit the eggs, you can pour the whisked eggs into the cake mixer and cream for another 5 minutes.
6. If it is too small, you can stir in the eggs to the creamed butter by hand. You would need to stir for a while longer to ensure that they all well incorporated. Continue till you have a fluffy mix.
7. Preheat your oven to 150 degrees Celsius or 302 degrees Fahrenheit. You can turn it on at this point so it can start heating up while you complete your mixing.
8. Add your other ingredients, the dried fruit, vanilla extract, and brandy and mix with a spatula.
9. Mix the flour and baking powder in a separate bowl.
10. Sift the flour and baking powder mix into the other ingredients and stir using a spatula.
11. Sift the flour in little by little and use a folding motion to stir in.
12. This is exhausting arm exercise so prepare yourself before you get to this step.
13. Keep sifting flour and folding till all the flour has been exhausted [the exact quantity stated in the recipe].
14. Ensure you mix in a folding fashion, in the same direction.
15. After you have mixed the cake, pour into the cake pan and place in the preheated oven.
16. Bake for at least 2 hours before opening the oven to check if it's ready.
17. Ensure that the cake has finished rising before you open the oven. If you open the oven before it has completely risen, you might get a stiff cake that wasn't baked properly so please ensure the cake has finished raising before opening the oven.
18. To check if the cake is ready you can stick a knife into the centre of the cake. If it comes out perfectly dry, then your cake is ready.
Read Also: How To Make Nigerian Chocolate Cake
19. You can also check if your cake is ready by checking the edges of the cake. The cake should not be stuck to the pan. If your cake passes this two tests, it's definitely ready.
20. You can now remove your cake from the oven and cake pan. Leave to cool.
Slice and serve with a cold drink.
Cheers!!!
.
👍Showcase your business here!
With over 1M unique users per month across all channels, we have a large audience for you to showcase your products and services. Simply get in touch via 👉 marketing@Infoguidenigeria.com.
🤑 Make Money now!
👉 Make money writing for us. Apply for Freelance writing jobs in Nigeria.
👉 Make Money as InfoGuideNigeria Advertising Agents, read more here
✍️ Be Our Guest Publisher!
Do you have a press release, breaking news,  or any other helpful information to share with our growing readers? If yes, send your article to 👉 infoguidepr@gmail.com.
We will be glad to publish it if the information is useful to our audience.
.
This post can be helpful to somebody else, please share it on Facebook, Whatsapp, Telegram and Twitter. There are buttons below for this (easy to use too)!
Copyright Warning!
Contents on this website may not be republished, reproduced, redistributed either in whole or in part without due permission or acknowledgment.
.
Proper acknowledgment includes, but not limited to (a) LINK BACK TO THE ARTICLE in the case of re-publication on online media, (b) Proper referencing in the case of usage in research, magazine, brochure, or academic purposes,.
.
All contents are protected by the Digital Millennium Copyright Act 1996 (DMCA).
.
We publish all contents with good intentions. If you own this content & believe your copyright was violated or infringed, please contact us at [infoguidenigeria@gmail.com] to file a complaint and we will take necessary actions immediately.