Technology
10 Most Popular Computer Companies in Lagos
Here in this post, we are going to bring to you 10 Most Popular Computer Companies in Lagos. We hope you find this article interesting.
Here in Nigeria, there are a lot of business holdings especially in Lagos which is the center of commerce in Nigeria. There is no type of business which you seek to find in Lagos that will not be in existence already, all you have to do is look around and ask. Just like every business, information and technology business is a proud booming business in Nigeria, Lagos in particular.
👉 Relocate to Canada Today!
Live, Study and Work in Canada.
No Payment is Required! Hurry Now click here to Apply >>
Immigrate to Canada
Read Also: Best MLM in Nigeria 2019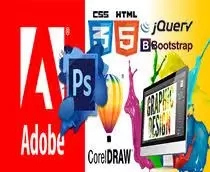 Many business owners prefer to establish their business in Lagos as it is more open to investors and customers. Also in addition to the overpopulated nature of Lagos, it serves as a contributing factor to business success in Lagos.
It is not surprising to hear people say most times that you should settle in Lagos or start your business in Lagos, these are common statements people make to encourage people to move to Lagos to start up their business to be able to read good profits.
In Nigeria, we can say that Lagos is the hub of technology and information in Nigeria, which is why we will be looking at the top ten computer companies in Lagos.
There are lots of computer companies in Lagos, but there are companies which have more ground and strength in the computer Market than others, due to long years in the business, much experience and better investment and partnership opportunities.
Read Also: Android Developer Salary in Nigeria
 10 Popular Computer Companies in Lagos:
1. Zinox Technologies
Zinox is one of the first and foremost computer firms introduced in Nigeria. Zinox is involved in the production, distribution and packaging of systems all over Nigeria and Africa.
It was founded in the year 2001 and they have been in full operation since then having been able to become top distributors of most computer products and software, they have a good grasp of the Computer market in Lagos. They have various offices scattered all over West Africa. The CEO of Zinox Technologies is Mr Stan Leo Ekeh.
👉 Relocate to Canada Today!
Live, Study and Work in Canada.
No Payment is Required! Hurry Now click here to Apply >>
Immigrate to Canada
2. Omatek
The owner of Omatek is Yemi Ogundipe. She is the first female to set up a computer Company in Africa. She is also a known and well-revered Programmer in Nigeria. Omatek is known to be the first to assemble computer parts in Nigeria.
They deal on various products such as Laptops, PCs, keyboards, Printers and all the necessary computer technologies. They are located at Number 11 Kudirat Abiola Way, Oregun, Lagos.
Read Also: 10 Most Popular Web Development Companies In Lagos
3. Computer & Information Systems Limited
Also known as CIS Limited is a big name in the industry of computers and technology. They have built a very good network for themselves over Africa.
CIS Limited is an IT firm that has existed over 20years providing end to end solutions to whatever Computer or IT related problems in Africa, also partnering with other companies like HP, Acer, Cisco, Microsoft, Hitachi and NetApp. Also, they distribute and supply high-quality tech products all across the country like Computer Systems, Laptops, Servers, Keyboards, and Printers etc. They also pride themselves in their capability to troubleshoot various computer problems. They are located in Lagos.
4. Beta Computers Limited
They are an ICT and computer firm which was incorporated in February 1989.
Beta Computers are Partners to leading computer manufacturers like HP, IBM, Dell, CISCO and Microsoft. They are also the accredited OEMs of the production of Speedster which is the official system used by the Federal Government of Nigeria by all its ministries and agencies.
They have a mission to provide high-quality services and goods to its numerous customers and also to monitor their sales and products to ensure they function to optimum expectancy.
Read Also: Full Stack Developer Salary in Nigeria
5. Allied Computers
Allied Computers are a IT firm which has been in existence for a long time, delivering its services to various customers, building partnerships with various OEMs to help them distribute and sell their products. Alongside that, they offer end to end IT solutions to those in need of solutions.
6. Leo Computer Nigeria LTD
Leo Computers is a computer Company that deals with the sales of all kinds of computer hardware. It is just like Konga or Jumia but they base only on computers and all its components. Even some components you must not have seen as a common part of the hardware, they are in full stock.
7. Budelak Technologies LTD
Budelak is a company that specializes mostly in the software of computers, software management and advisory. They have been in existence since 1993.
Budelak is managed/owned by Akinmboni Olubunmi who is a system analyst.
8. Computer Warehouse Group
Computer warehouse group which is also known as (CWG) is a top computer hardware and software firm which evolved over the years to bring about IT help and solutions to those who need it.
They even have their own academy where they train graduates, under-graduates and entrepreneurs in the ICT field to become top IT gurus.
They began operations in September 1991, although they started operations by focusing on hardware alone but due to expansion and growth, they deal in all aspects of Computer and ICT.
9. Systemtech Group LTD
Systemtech Group is a renowned tech company which was established in the year 1988 and ever since has been growing.
They are broken down into semi-independent units to help them focus. They offer various services related to ICT like, backbone and last mile solutions, software solutions, Security/surveillance solutions hardware, system integration, infrastructure solution, network and communication solutions. They have successfully carried out IT projects for other firms in Education, Government, Finance and Security.
Read Also: Salary of a Programmer in Nigeria
10. DataFlex
This is an ICT solution firm which started off small and has grown to be a big firm in Lagos which helps in the distribution and supply of Computer hardware's and software to be able to reach the demands of their customers.
Even as a growing firm, they have been able to beat competition and be able to create a good customer base for themselves by establishing partnership relationships with top Producers of computer hardware.
Their head office is located in Victoria Island Lagos.
Conclusion
This list was not compiled in any particular order. All the companies are good at their services rendered and Products offered.
As Lagos is an ICT hub, if you need some assistance or help with anything Related to ICT, they would be in the best position to handle whatever the problem is.
👇👇👇👇👇
Immigrate to Canada Via Job Offer!
Get latest Jobs in Canada for foreigners with visa sponsorship 2023 and how to apply. Don't miss this opportunity that can help you relocate to Canada with your family.
👇👇👇👇👇
👍Advertise your business on InfoGuideNigeria.com!
From just
N9,999 per month
, you can advertise your products and services to over
1,500,000 monthly
users on our website.
Click here to read more
.
======
🤑 Make Money now!
👉 Make money writing for us. Apply for
Freelance writing jobs in Nigeria
.
👉 Make Money as InfoGuideNigeria Advertising Agents,
read more here