Business Ideas
Reasons Why You Should Never Participate In Ponzi Scheme
Recently I was in a bus where I overheard two people discussing the renewed strategy the already collapsed ponzi scheme, MMM recently adopted.
I was surprised as to why even learned individuals would be elated at such irrelevant piece of information. MMM and other Ponzi schemes which emerged all at the same period caused several participants heavy damages beyond repair. The expected collapse of MMM destroyed the  businesses, household and relationships of most participants.
👉 Relocate to Canada Today!
Live, Study and Work in Canada.
No Payment is Required! Hurry Now click here to Apply >>
Immigrate to Canada
Owing to the havoc it wrecked in the past, and my desire to educate visitors on this site on the dangers of investing in Ponzi schemes, I decided to take my time to study this new return strategy of MMM before making this post.
Read Also: Impacts of Ponzi Schemes on Nigeria economy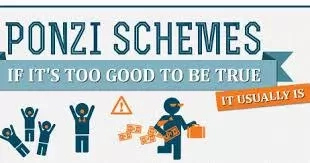 A brief visit into the account of a participant on the 3rd of August, 2017 displayed a message which impelled participants to invite new members and register them as referrals in order to become eligible for cash prizes ranging from ₦30000 to ₦500000.
The contest is a promo task where existing members will take up the task of inviting new members and winners will be selected according to the number of points accrued.
Points are allotted according to the number of new members invited by an existing member. Cash prizes are handed to members with the highest points every week.
After observing this latest strategy carefully, it is evident that the brains behind MMM are desperately bent on conning more gullible Nigerians by simply enticing them with cash prizes.
One thing is for sure, Ponzi schemes don't last for long and funny enough, they tell you to use your spare cash, but the question is, can any amount of cash be termed useless? can anyone lose any amount of cash to fraud and not be pained?, can anyone lose a highly anticipated amount of cash and not be disappointed ?.
The answer to all these is "NO", so what then is the need of investing in a scheme where the hope of getting back your investment and its profit is highly in doubt ?
👉 Relocate to Canada Today!
Live, Study and Work in Canada.
No Payment is Required! Hurry Now click here to Apply >>
Immigrate to Canada
But the sad truth is that many other Nigerians, just like the two gentlemen in the bus, will likely fall for the scam a second time out of greed, those who have a tangible amount stuck in the system might likely lose more money while trying to recover the amount invested in the scheme previously.
For that reason, I decided to put up this post to educate and enlighten readers on infoguide about the dangers of participating in Ponzi schemes.
Read Also: Reasons Why The Use Of Digital Currency Is Still Low In Nigeria
Dangers Of Participating In Ponzi Schemes
According to Wikipedia, "A Ponzi scheme is a fraudulent investment operation where the operator generates returns for older investors through revenue paid by new investors, rather than from legitimate business activities or financial trading".
With the above definition, it is evident that every Ponzi scheme as always, will eventually fall apart no matter how hard the promoters try.
This should be the major reason why every hardworking individual should desist from spending a dime on Ponzi schemes. Other reasons would be listed below:
1. Loss of Investment
Ponzi schemes usually end up as a loss for majority of investors as was the case during the collapse of MMM and other major ponzi schemes that arose across Nigeria last year.
It was a tale of sorrow and agony for many participants that had invested their hard earned money in the scheme with high hopes of getting back their investments in double or triple folds.
Majority of the participants got their cash trapped in the system with little or no hope of recovery. Only a few participants could boast of making profits.
2. Loss of Trust
The collapse of MMM and other Ponzi schemes in Nigeria caused a series of relationship problems between family members, friends and colleagues.
So many participants had invested funds due for other purposes, immediate or extended family, organizations or businesses. This set of unfortunate individuals were left counting their losses when the scheme crashed.
Since they funded their investments with funds meant for other purposes, their failure to return the fund ultimately led to loss of trust.
Read Also: Top 10 Risky Investments You Should be Careful about or Avoid In Nigeria
3. Indebtedness
Investment in Ponzi schemes plunged a lot of participants to debts. Due to the high returns on investment promised by this Ponzi schemes many naive investors took loans to enable them invest and consequently got entangled in unimaginable debts.
4. Psychological And Health Related Problems
The collapse of MMM was a rude shock to people who invested large sums with no form of back up in case the scheme crashed.
Many participants ended up in hospitals when they realized that they may never recover their money. Some of these participants further suffered stroke, heart attack, heart failure and other health conditions related with shock.
5. Deception
Most of the Ponzi schemes in Nigeria adopted a mode of operation where a participant is paid by two or more newly introduced participants which he or she personally introduces to the scheme.
The old participants invites the new participants assuring them that the promoters of the scheme will pair them with people who will pay them, but it soon turns out to be a carefully arranged lie.
Every participant has to labour to get people that will pay them and in the process, they lure people to become members, promising all sort of fat and enticing return on investment.
Unfortunately, the gullible ones fall for the lies and the circle continues. There were also allegations that some top promoters of the scheme inadvertently diverted funds from new participants to themselves without providing funds to keep the scheme floating.
This fraudulent practice enriched the top promoters while the gullible members bear the brunt.
Read Also: MMM Nigeria Review; Real or Scam?
6. Liquidity Crisis
Due to rigorous campaigns against Ponzi scheme by the government and some reasonable individuals, some participants who were lucky enough to get the promised returns on investment became skeptical and therefore refused to re-invest.
Since the rate of withdrawals became higher than the rate of deposits, liquidity crisis arose and the scheme crashed inevitably.
With every point listed above, it is very obvious that Ponzi schemes are only designed to rip participants off their hard earned money.
Therefore I took it upon myself to keep you informed but on the other hand, it is your money and how you spend your money is solely your decision, but in everything you do, please apply wisdom.
👇👇👇👇👇
Immigrate to Canada Via Job Offer!
Get latest Jobs in Canada for foreigners with visa sponsorship 2023 and how to apply. Don't miss this opportunity that can help you relocate to Canada with your family.
👇👇👇👇👇
👍Advertise your business on InfoGuideNigeria.com!
From just
N9,999 per month
, you can advertise your products and services to over
1,500,000 monthly
users on our website.
Click here to read more
.
======
🤑 Make Money now!
👉 Make money writing for us. Apply for
Freelance writing jobs in Nigeria
.
👉 Make Money as InfoGuideNigeria Advertising Agents,
read more here