Finance
Problems Facing Financial Institutions In Nigeria
A financial institution is an institution that provides financial services i.e collecting and giving out funds to individuals, firms, organization e.t.c.
One of the most important financial services provided by a financial institution is acting as a financial intermediary. In many countries, most financial institutions are regulated by the government.
👉 Relocate to Canada Today!
Live, Study and Work in Canada.
No Payment is Required! Hurry Now click here to Apply >>
Immigrate to Canada
In Nigeria, the Central Bank of Nigeria regulates the activities of the major financial institutions in the country, supervises the activities of the financial intermediaries and ensures a strict adherence to the government's monetary and financial policies.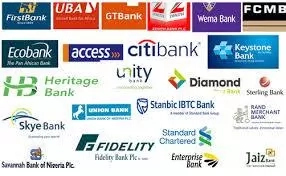 There are three major categories of financial institutions, they are:
Depository institutions – These are deposit-taking institutions that accepts and manages deposits and make loans. They include banks, building societies, credit unions, trust companies , and mortgage loan companies.
Contractual institutions – These includes insurance companies and pension funds
Investment institutions – These includes investment banks, underwriters, brokerage firms.
Financial institutions are an integral part of a country's economic system, it is difficult to build a vibrant economy without a coordinated and excellently working financial institution.
In Nigeria, these institutions play a major role in the growth of all forms of business enterprise, including the small scale businesses. A number of other roles played by financial institutions are:
Exchanging of financial assets on behalf of customers i.e through loans and overdrafts
Exchanging of financial assets for their own accounts
Assisting in the creation and selling of financial assets for their customers.
Providing investment advice to their customers and other market participants.
Managing the portfolios of their customers and other market participants.
The major importance of financial institutions to an economy is in the provision of loans and overdrafts. This loans are usually handed out to borrowers on the provision of a tangible collateral.
They also provide aids, grants or sub-ventions which is given in form of aid or assistance to mostly customers who are business owners in order to help them improve their businesses.
Financial institutions also provides subsidy to customers who are enterpreneurs by making a provision whereby these customers buy but pay lesser than the normal market price of goods and services they are offered.
Lastly, financial institutions offers various types of insurance, ranging from life insurance to insurance on mortgage contracts e.t.c.
👉 Relocate to Canada Today!
Live, Study and Work in Canada.
No Payment is Required! Hurry Now click here to Apply >>
Immigrate to Canada
These crucial role played by financial institutions aids the growth of a nations economy. But in situations where the financial institutions are not properly regulated, there is bound to be an economic downturn.
Therefore in Nigeria, the government through the Central Bank formulates adequate and proper regulatory policies to checkmate the activities of financial institutions. The Central Bank of Nigeria supervises the following categories of financial institutions:
1. Bureaux-de-Change (BDCs)
2. Commercial Banks
3. Development Finance Institutions (DFI's)
4. Discount Houses
5. Finance Companies (FCs)
6. Merchant Banks
7. Micro-finance Banks (MFBs)
8. Non-Interest Banks
9. Primary Mortgage Banks (PMBs)
The Central Banks through its regulatory policies and reforms hopes to promote the viability, soundness and stability of the system to enable it adequately meet up with the aspirations of investors and customers as well as accelerating the rate of economic growth and development.
Aside the stiff regulations and supervisions, Financial institutions in Nigeria undergoes, they still face a number of problems which are discussed below:
Bad Loans
These happens when borrowers are not able to payback loans at the appointed time. This problem affects the smooth running of financial institutions because it tends to tie up capital that would have been used for further development and investment.
Illiteracy
Due to the high level of illiteracy in Nigeria, some of the customers of financial institutions are illiterates and their inability to effectively communicate sadly affects the smooth running and completion of financial transactions.
Government Policies
Government regulations or policies also affects financial institutions in the sense that government might make a policy to correct a certain abnormality in the economy but this policy might in turn hinder the profit making potentials of financial institutions i.e the abolition of commissions on turnover (COT).
COT alone contributes over 60 percent of the fees and commissions of banks. Thus, Nigerian banks are potentially losing about N100 billion in annual revenues as a result of the implementation of the zero COT policy.
Low Profits
Even with all the profitability headlines, many Nigerian financial institutions still battle with low profits and are yet to make enough returns on investment and equity.
This has led to a massive retrenchment of workers in many financial institutions as they hope to cut down costs so as to maximize profits.
It has also led to the inability of financial institutions to keep up with the countinous servicing of their recurring expenditure.
Poor Customer Services
Most Nigerian financial institutions are not upto date with standard modern customer service delivery. These poor service delivery both digital and manual has constituted a major setback in the customer base of such institutions as most customers requires top quality services especially as it concerns money.
Low Capital Base
Most financial institutions in Nigeria especially banks, had a capital base that was less than US$10 million while the largest bank in the country had a capital base of about US$240 million.
This compares unfavourably with the situation in Malaysia where the smallest bank had a capital base of US$526 million.
Their small capital base has a direct impact on all transactions, it also causes a direct dependence on public and individual customers deposit.
Poor Ethics And Proffesionalism
The Nigerian financial institution especially the banks are proliferated with unethical and unprofessional practices. In a bid to curb the enormity of this unwholesome practices, the Banking regulatory Committee set up a sub-committee on "ethics and professionalism" to handle complaints and disputes arising from this unhealthy practices. Poor corporate governance practice, aiding and abetting corruption, inaccurate reporting and non-compliance with regulatory requirements are only a few of the numerous ethical issues troubling Nigeria's different financial institutions.
Over Reliance On Public Sector Deposits
In Nigeria, public deposits accounted for over 20% of the total deposits in the system. In some institutions, such public sector fund represented more than 50% of total deposits.
This isn't a healthy situation considering the volatile nature of these deposits. Also, the implementation of the Single Treasury Account (TSA) by the Federal Government presented an additional challenge to the banks as about N2.9 trillion of government funds were withdrawn from the banks and moved to the Central Banks of Nigeria (CBN). Most of the banks have not been able to recover from that fatal blow as over the years, they have been beneficiaries of cheap federal, state and local government deposits.
👇👇👇👇👇
Canada Immigration!
Relocate to Canada, USA, UK, Europe, Australia, and New Zealand with your family. See the Latest Oversea Jobs with Visa Sponsorship plus our EXPERT guidance and tips. Its FREE!
👇👇👇👇👇
👍Advertise your business on InfoGuideNigeria.com!
From just N9,999 per month, you can advertise your products and services to over 1,500,000 monthly users on our website. Click here to read more.
Copyright Warning!
Contents on this website may not be republished, reproduced, or redistributed either in whole or in part without due permission or acknowledgment.
.
Proper acknowledgment includes, but not limited to (a) LINK BACK TO THE ARTICLE in the case of re-publication on online media, (b) Proper referencing in the case of usage in research, magazine, brochure, or academic purposes,.
.
All contents are protected by the Digital Millennium Copyright Act 1996 (DMCA).
.



The images, except where otherwise indicated, are taken directly from the web, if some images were inserted by mistake violating the copyright, please contact the administrator for immediate removal.
.
We publish all content with good intentions. If you own this content & believe your copyright was violated or infringed, please contact us  for immediate removal.
🤑 Start Making Money from home today!
👉 Get the correct
FREE FOOTBALL PREDICTION
TIPS
and
Guides
today.
Click here