Technology
10 Problems Of ICT in Nigeria and Possible Solutions
Information Communication Technology (ICT) is taking over our lives. In Nigeria, there are so many challenges facing the implementation of ICT in many facets of our economy. In this post we look at the 10 Problems Of ICT in Nigeria and Possible Solutions. This information is useful for policy makers, students and researchers.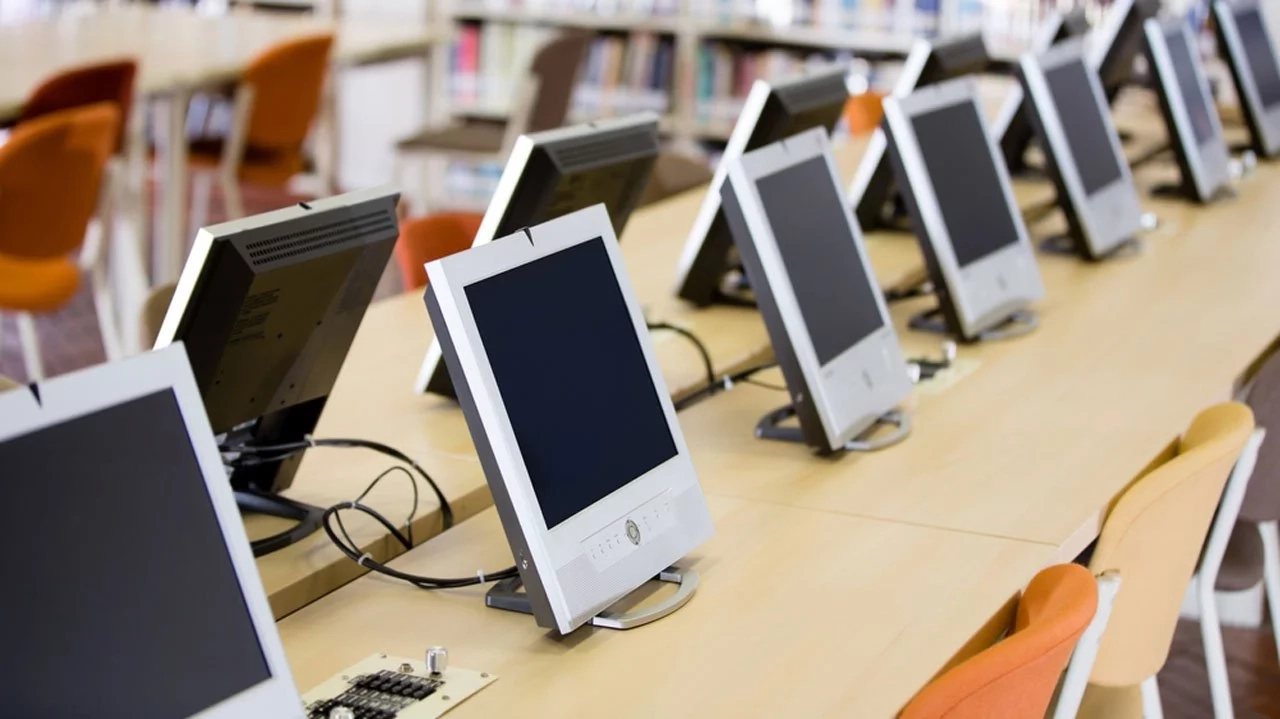 👉 Relocate to Canada Today!
Live, Study and Work in Canada.
No Payment is Required! Hurry Now click here to Apply >>
Immigrate to Canada
Meaning And Development of ICT
The speed with which Information Communication Technology (ICT) is developing and its impact on socio-economic activities cannot be overemphasized. It's use pervasive and it's impact, undeniable. Information and communication technologies are as the name implies gadgets used for information and communication, to include telephones, televisions, radios, computers amongst others.
Uses of ICT In Nigeria
Admittedly, these gadgets have relieved several of the average Nigerian's workload, in terms of elimination of tempo-spatial differences, that is, information is gotten across time and distance at the click of a button. With telephones, television and computers, audiovisual communication is effected.
Myriads of information within and across borders are made available within the confines of one's comfort, home, street or office, it does not matter.
The advent of Information and communication technologies and the possibilities it offered were sources of excitement for Nigerians, now, these gadgets are getting more complex, more sophisticated, and more expensive.
Problems Of ICT in Nigeria
1- Cost and Duplication
The cost of the acquisition of ICT gadgets and its attendant installation of softwares, drills a hole into the pocket of the average Nigerian. The practice of capitalism within the nation and the world as a whole has led to proliferation and duplication of gadgets and softwares. Telephones for example, come in different makes and models- Techno, Samsung, Nokia, Gionee, Itel  Huawei Lenovo, Infinix and others, and each of these makes have several models to their name, being released one after the other, as though a series. Techno Spark K7, TechnoWX3P,  Techno M Series, Techno P series, Techno Camon series, Samsung S8, Samsung S9, Samsung S5, Samsung Galaxy, Samsung, S6, IPhone 3, IPhone 4, IPhone 5, IPhone 6,IPhone 7, Infinix note series, Infinix Hot Note series, Infinix Zero, Computers also have this duplication, Acer, HP, Dell, Lenovo, Samsung. Televisions are not exempt, they come in Sony, LG, Hi-Sense. Each of these gadgets have their attendant installation packages and softwares, which when analyzed are a major source of drill holes in the pocket, wallet and bank account.
2- Decline in Social Activities
ICT has also been blamed for the antisocial behavior prevalent in the society. The internet is a virtual world, an extension of reality but research as confirmed that individuals spend and prefer to exist in the virtual world.
Several reasons have been given for this phenomenon, such as , the increasing sophistication and complexities of gadgets, coupled with the fact that ICT is easily becoming tangential to human lives and activities promotes the challenge to understand and master these hardware and softwares, thus becoming increasingly engrossed, thus becoming increasingly engrossed; another reason is that ICT serves as an escape from the problems of reality. Technology-mediated relationships are speedily taking the place of interpersonal relationships.
3- Brain Drain
Technology transmission is inversely proportional to human receptive capacity. Humans in general are now so dependent on technology for the collection and recollection of data and information, that the brains seem to be in a state of inertia. It seems the hard drives and flash drives have replaced the store keeping function of the brain, the computer does virtually everything the brain does, a trigger for continued and over dependence.
👉 Relocate to Canada Today!
Live, Study and Work in Canada.
No Payment is Required! Hurry Now click here to Apply >>
Immigrate to Canada
4- E-War and Hate Propaganda
ICT gadgets have been used as instruments of and for crime and propagation of hate propaganda in Nigeria. The E-tribal war between the tribes of the Yoruba and Igbos may not have begun online but it definitely gained momentum online and have escalated. This is making the government program of One Nigeria nearly impossible. Gadgets that are supposedly to connect and reconnect friends and strangers have become a tool for propaganda and war.
5- Cyber crime
In the aspect of crime, Nigeria has a reputation for being cyber crime experts, these are popularly known as Yahoo boys. The anonymity the internet provides makes it possible to forge and fake one's details and pictures, this deceives unsuspecting victims into parting with their money with the belief of either purchasing am item or supporting a cause.
6-Cultural Imperialism
Cultural Imperialism is a condition by which one culture replaces another either by coercion or persuasion. ICT gadgets are foreign products, constant purchase of them not only increases and benefits their economy but also makes us subject to subtle advertisements with alluring pictures and messages which promote foreign brands and also makes us view national cultural artifacts as sub standard. This is evident in the popularity of English language and dresses. Nigeria has over 250 languages of which English language is not one of them , yet it is our lingua franca, some people can not even speak their own native language, and their tribal wears looks alien to them.
7- Spread of Terrorism
ICT gadgets due to their far reaching capacity have been used by terrorists to create awareness and instill recognition and fear in the minds of the people. An example is of the terrorist group boko haram, recording and disseminating pictures and videos of hideous acts to the internet for downloading through these gadgets. These gadgets are used to seek for information, human and material resources, gather sympathizers, recognition and maybe even respect. The wide dissemination puts the state in a condition of disarray, another feather in the cap of the terrorists.
8- Adverse Health Effects
Another problem ICT projects is its health-related problems, Nigeria has become a dumping site for foreign rejects, an environmental threat. Telephones emit electromagnetic waves, have been the cause of deaths by explosion. Light from television and computer screens have been discovered to be dangerous to the eyes.
9- Deceit and Kidnapping
The social function which the ICT is used for, that is to make and meet new friends has lead many to their abrupt end. Kidnappers and ritualists have through this medium deceived several people under the guise of trying to move from being virtual friends to real friends.
10-Loss of Identity
Youths have attached their sense of identity to their possession of the latest gadgets and are gratified when they have a good number of views and likes on the various social media. Not achieving these goals have lead to depression and other desperate actions such as posting nude and semi nude pictures.
Solutions to the Problems Of ICT in Nigeria
1- Regulations on Importation
So long as Capitalism remains the dominating economic practice, there will continue to be creation of more gadgets in a bid to beat the specs of the last gadget and ultimately attract more market. However, the importation and introduction into the nation's borders can however be regulated and restricted, this limits or stops the uninhibited dumping of gadgets in Nigeria.
2- Balanced flow of information
There should be a two way flow of information, so messages and adverts from Nigeria reaches the rest of the world, this way, everyone has a balanced view of countries and their products without viewing any country's product or service as either superior or inferior.
3- Cultural Intercourse
Cultural intercourse, that is, inter relation between and among cultures, helps merge the positives of the several cultures as they rub off on each other. No case of cultural imperialism.
4- Social Interaction
Events and festivals which bring people of similar or/ and of differing tastes should be initiated and promoted. Social groups, age grades, activities which enhance communal relations should be encouraged.
5- Internet Monitoring
Measures should be put in place to monitor and nip in the bud terrorist and cyber crime activities on the internet. the judiciary should be prepared to react swiftly to legalities concerning ICT
6- Reorientations
Development Communication programs, a form of reorientation of the general public, particularly the youths is needed to orientate them do they do not base their identity on social media status.
7- Brain Power
Government, development communicators, society, social groups and family units, need to clamor for more opportunities to utilize brain power and prevent brain drain caused by over reliance on ICT. For example, in the educational sector, the use of calculators could be limited; Family units can encourage memorization such as of stories and errands.
8- Health Education
The publics should be educated nationwide, on the adverse effects of extensive exposure to ICT,which include ultraviolet rays from computer and phone screens, antisocial behavior, unproductivity due to time spent online.
9- Home Training
This involves parents and families within the society warning and training their wards against meeting with strangers met online, especially in strange and isolated places. This helps curb the alarming rate of cases of missing persons and kidnappings.
10-National Pride
Nigeria and the people of Nigeria need to take pride in her custom, culture, and  history. And subsequently, promote these to the international community with pride. Nigerians home and abroad, should own to the responsibility of teaching and speaking the various Nigerian languages, rather than hiding under the façade of the English Language cocoon; dress in native attires with the same confidence with which foreign attires are worn; and ultimately increase the esteem granted to the Nigerian values. This inhibits the encroachment and the feel of inferiority ICT seems to exude in the Nigerian society.
📢

We are hiring writers!
Article Writing Jobs
- We are hiring good freelance writers -
Click here to apply