Education
10 Problems of Nigeria Universities and Possible Solutions
Educational pursuit in Nigeria has become something of a necessity if one must get or advance in certain choice jobs. This puts pressure on the higher education system hence this post takes a look at problems of Nigeria universities and possible solutions.
The Joint Admissions and Matriculation Board (JAMB), primarily responsible for the prerequisites of admission into tertiary institutions in Nigeria reported that the number of candidates who register and sit for the UTME are constantly on the increase.
Given the importance of education and the role it plays in a country, this high demand of education in Nigeria should be met with the attention it deserves, to put Nigeria universities at par with those around the globe
Read Also: Top 10 Universities in Nigeria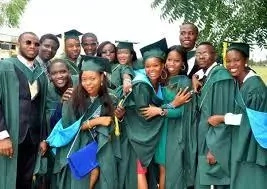 Unfortunately, the most recent world ranking of universities does not see Nigeria amongst the first 1000. The University of Ibadan , however, is ranked at the 1099th position and no other university in Nigeria follows before the 2000 mark.
According to the Executive Secretary, National Universities Commission (NUC), Professor Abubakar Rasheed, "Our higher education system is in dire need of reforms.
The challenges confronting the higher education system in Nigeria are alarming and these challenges have over time watered down the quality of our higher education."
Considering this statement and the ranking of universities, is it a wonder then that Nigerians will jump at any opportunity to study outside the country? These challenges are many but the major ones are disclosed here.
Read Also: Challenges Facing Education in Nigeria
10 Problems of Nigerian Universities:
Poor Funding
As earlier stated, there is a constantly growing demand for higher education in Nigeria and the available resources to meet this demand is lacking. The education sector in Nigeria is known to be one of the few areas that do not get the right budget allocation.
Asides funds for buildings, equipment and other necessities, salaries of staff are usually delayed resulting in numerous confrontations between the different staff unions and the government. All of these greatly affect the students and the schools generally.
Inadequate Infrastructure
A survey by the National Universities Commission (NUC) records that only about 30 percent of Nigeria student population has adequate access to classrooms, lecture theatres, laboratories, workshops and libraries.
The figure shows a very poor state of affairs. Other amenities such as electricity, water, good hostel accommodation and medical care are also inadequate, even though it is agreed that availability of these will boost students' performance, hence a major problem of Nigeria universities.
Read Also: 10 Problems facing students in Nigeria
Obsolete Educational System
Nigeria universities still use the system established in the 1960s when the University of Ibadan was converted from college to university.
It was the first university established in Nigeria and until now, the same 19th century academic traditions are still applied. There is a serious lack of innovation to meet up to new world standards.
Poor Quality Elementary and Secondary Education
One of the responsibilities of the Joint Admissions and Matriculation Board (JAMB) according to information on their website is to "place suitably qualified candidates in tertiary institutions."
From recent statistics and the constant reduction of the cut-off mark of prospective university students, it is obvious the quality of education in elementary and secondary schools is on the decline. This poses a huge problem to Nigeria universities.
Strike Actions
Financial crises between the various staff unions and the government, students' excesses like riot, and other issues that lead to strike or temporary shut-down of universities threaten the stability of institutions as well as affect the overall performance of students and staff.
Dilapidated Structures and Equipment
Most universities in Nigeria are ill-equipped. According to the Nigeria University Systems Chronicler, "Over 70 percent of the laboratory equipment and library books in today's Nigeria universities for example, were brought and placed between 1960 and 1980.
Read Also: How to Stop Examination Malpractice in Nigeria
Cult Activities
This has been a major challenge of Nigeria universities for so long. Campuses all over the country have reports of cult groups whose activities frequently end in social mishaps and crises that threaten academic work.
Examination Malpractice
This is a disturbing issue that has almost become a norm in Nigerian universities. It is one of the results of the poor quality of students coming from secondary schools. Also, the massive influx of unprepared students admitted into tertiary institutions cause them to get involved in very unethical practices such as exchange of money or sex for grades.
Plagiarism and Cheating
This is a common problem in Nigeria universities. Asides the lack of zeal on the part of the students, often times than not, students lack the resources that encourage creativity. They fail to learn, understand and think, defeating the purpose of education.
Brain Drain
This is occurring more and more lately as universities lose talents in academia to other fields for economic or political reasons. Brilliant lecturers leave the frustrations of universities for more rewarding sectors or seek better opportunities outside the country.
All these factors reflect poorly on the quality of graduates produced by higher institutions in Nigeria.
Possible Solutions to Problems of Nigeria Universities
First, the ministry of education and other governing bodies of the education system in Nigeria need to take cognizance of the role Nigerian universities play in shaping the human resources necessary for the country's development.
A clear understanding of this role will cause the willingness to restructure and do all that is necessary to get the universities in Nigeria up to standard.
Read Also: Content theft: 10 Ways to Deal With People Who Steal Your Website Contents
Other actions that can be taken include:
Provision of conducive environment for active learning to take place.
Setting up the necessary infrastructure for the different programs universities offer.
Creating a research-friendly environment to encourage innovation.
Augment the salary structure of lecturers and include deserving benefits to limit brain drain and increase eagerness to impart knowledge in students.
The government should allocate the necessary funds required for the educational sector and eliminate strike actions.
Involvement of private and public sectors in financing higher institutions.
Curricula and use of technology should be tailored to match international standards.
Providing adequately equipped libraries, well furnished with ICT tools.
Increase security and set appropriate measures to curb cult activities.
Decision making as regards management should not be partisan or politically motivated but based on qualifications.
Lecturers that instigate exam malpractice should be penalized accordingly just as students are too.
The federal government needs to establish more universities to meet the growing demand from secondary schools.
Undoubtedly, the higher education system in Nigeria needs a reformation and the move by NUC to constitute a committee on the revitalization of the Nigeria University System (NUS) is a step in the right direction.
The above solutions if implemented will add much success to the process and set universities in Nigeria at par with their counterparts the world over.
🤑 Start making money from home today!
👉 Get correct FREE TIPS and Guides on how to make money from home today. Click here to start
.
👍Showcase your business here!
With over 1M unique users per month across all channels, we have a large audience for you to showcase your products and services. Simply get in touch via 👉 marketing@Infoguidenigeria.com.
🤑 Make Money now!
👉 Make money writing for us. Apply for Freelance writing jobs in Nigeria.
👉 Make Money as InfoGuideNigeria Advertising Agents, read more here
✍️ Be Our Guest Publisher!
Do you have a press release, breaking news,  or any other helpful information to share with our growing readers? If yes, send your article to 👉 infoguidepr@gmail.com.
We will be glad to publish it if the information is useful to our audience.
.
This post can be helpful to somebody else, please share it on Facebook, Whatsapp, Telegram and Twitter. There are buttons below for this (easy to use too)!
Copyright Warning!
Contents on this website may not be republished, reproduced, redistributed either in whole or in part without due permission or acknowledgment.
.
Proper acknowledgment includes, but not limited to (a) LINK BACK TO THE ARTICLE in the case of re-publication on online media, (b) Proper referencing in the case of usage in research, magazine, brochure, or academic purposes,.
.
All contents are protected by the Digital Millennium Copyright Act 1996 (DMCA).
.
We publish all contents with good intentions. If you own this content & believe your copyright was violated or infringed, please contact us at [infoguidenigeria@gmail.com] to file a complaint and we will take necessary actions immediately.