Education
Problems of SIWES in Nigeria and Possible Solutions
Some in professionals call it industrial training (IT), some call it internship, some call it practicum and others call it houseman-ship. The Student Industrial Work Experience Scheme (SIWES) is as old as man itself.
Before the invent of technology and civilization children as at when they're of age are sent to go and learn a profession from a renowned professional and such an individual will serve the professional for a period of time before being granted freedom.
Freedom in this case means empowering the trainee with the necessary tools he will to successfully utilize the knowledge he has gained from his master.
Read Also: 10 Problems facing students in Nigeria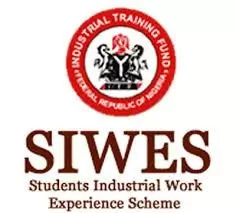 The SIWES is no different from the training of old, it is only a little bit modified. SIWES is designed to give students of Universities, Polytechnics and Colleges with an avenue for applying the skills they've acquired while in school, the SIWES is also undertaken while the individual is still in the school.
In other words, the SIWES is the medium by which students learn and do what they are being taught in school to complement what they've been taught in school.
Problems of SIWES Nigeria
Like everything that is designed to make life better, the SIWES has its own challenges or problems hindering it from being fully effective and efficient. Some of the problems are listed below:
1. Excessive Formality
Most students are sent on internship most if not totally for the sake of it, in other words, schools organize SIWES for their students because it is in their curriculum to do so. Schools send their students on internship to fulfil all righteousness rather than to fulfill the aim of what it was actually designed for.
During my schooling days, we were presented with letters to go and submit by ourselves at our to be internship center without the institution informing the school or hospital ahead of time about our coming to the school or hospital for practicum.
2. Negligence
Owing to the fact that students are sent on internship to fulfil all righteousness, their institutions don't also see the need to cater for them.
There are cases where a student manufactured an internship report, presented it to his supervisor, defended the report very well and got an above average mark for an internship he didn't do.
This was possible because his supervisor didn't deem it necessary to go visit such student on his site of internship.
Read Also: 7 Reasons why Nigerian students prefer to study abroad
3. Over Emphasis on Test
As a graduate of the department of Educational Psychology, Guidance and Counseling from the University of Port Harcourt, I observed during our supervised practicum in guidance and counseling that the lecturers where more interested in how well you were able to defend your report other than how much you have benefited from the practicum program or how well it has made you understand and appreciate your profession more.
4. Test Wise Students
Students on their own part having discovered that what most supervisors are after is how you can defend your internship report focus on how to manufacture or conjure up a nice, presentable and defendable internship report rather than how to make use of the scheme and maximize their abilities, knowledge and skills in regards to their profession.
5. Lazy Workers
Individuals working in firms or organizations where students are sent for internship regularly have been reported to be lazy. They've been known to leave their duty solely to the students to perform.
A typical example is a set of student teachers from the department of Educational Management Economics Option set from the University of port Harcourt to a secondary school in Ozuoba only for the teacher to hand over the scheme of work to the student teachers to continue teaching the students without seeing the need to supervise the students.
6. Absence of Incentives
Not all students sent on internship are paid. Some are even asked to pay money to be sent for internship, to pay money while on internship and to pay money after concluding the internship.
As a student of the, I had to pay some money for bench fee during my second internship at a psychiatric hospital else my logbook will not be signed that is actually besides the fact that I had already paid what my institution tagged peculiar charge.
7. Lack of Motivation
The educational system in Nigeria is bad, which is virtually enough to make an individual loose interest and not see the essence of such an occupation but when an individual encounters the above challenges in what will most likely be his real work environment later in the not too far future then it is nothing other disastrous.
8. Few IT Spaces
There are not enough firms or organizations to support the SIWES due to the unfavorable condition of the country but to add salt to injury most of the available firms and organization are very much reluctant when it comes to taking students for internship.
During my schooling days, many students had to be redeployed to other schools very far from my institution as the school they were initially sent to for our school setting supervised practicum didn't want student counsellors.
Read Also: 5 Tips to Excel as an Undergraduate Student in Nigeria
9. Problematic IT Students
Though not all, some firms and organization are justified for not allowing students come for internship at their firms or organization due to their experience with internship students in the past.
During my schooling days, some of my course mates stopped coming for the internship program because we were given a token of appreciation by the school some days before the end of the program.
There was also an incident where the students that came for industrial training before us stole the supervisors stamp in a bid to avoid paying the bench fee.
10. SIWES Duration Period
It is very amazing how I learnt a course in the university for four years and only underwent two 6 weeks industrial training programs not to mention that the second industrial training had to be cut short because the following week was Christmas week and the hospital will be closed for the festive period.
Such is the case with many SIWES programs. I wonder how 12 weeks will help me get a hold on what I have been taught in school and maximize my abilities, knowledge and skills as a professional psychologist.
Possible Solutions to Problems of SIWES in Nigeria
Despite the numerous problems, all hope isn't lost for the SIWES to be effective. Professional only need to reconsider the reason for its creation and see the need for making certain modification, some of which are listed below:
1. Properly Planned SIWES
Institutions shouldn't just dish out their student to various organizations and firms for the sake of industrial training but should properly plan SIWES, gather necessary information about the firm their students will be sent to and inform such an information beforehand.
2. Pre SIWES Orientation
Orientation programs should be organized for the students to be sent on industrial training before they are sent on IT, on their first day of IT as well as throughout the industrial training program. This is to properly acquaint them with the necessary information to facilitate their successfully navigating the IT program.
3. Proper Supervisors
Supervisors should supervise rather than just sign logbooks and listen to their students present and defend their reports. The supervisor should endeavor to visit their students at their IT centers to not just supervise the students but also provide assistance in clarifying ambiguity.
Incentives: students should be paid when they are sent on IT because they are considered as workers while they're on IT. This is because they perform certain duties and functions that contribute to the growth of the organization in question.
Read Also: 15 Ways to Improve Education in Nigeria
4. Facilitating Workers
Workers of where students are sent to on industrial training should help facilitate the IT programs of students rather than use it as a means of taking a break from their jobs or handing the difficult duties to students.
5. Less Emphasis on Test
Supervisors should place less emphasis on test rather he should join hands with the site supervisor to assess the students using other non-test tools as this will make the student more committed to benefitting from the program rather than focusing on his IT defense.
6. Work Related Teaching
Lecturers and teachers should endeavor should to link the profession the student is likely to follow as regards his discipline so as to help the student visualize what his work life will be like instead of just quoting theory after principle.
7. Substantial IT Duration Period
I am not saying that industrial training should last for a year a more, no. Rather, I am advocating for the period of industrial training to be matched with a number of factors such as: course duration, professionalization of the course, practicability of the course and so on.
Read Also: 10 Effects of Illiteracy on Nigeria National Development
8. Funding of SIWES
Most institutions if not all ask students to pay for SIWES though the name the money is tagged me be different. The money gotten should be used to fund the program so as to facilitate it success. Institutions shouldn't wait on the government for everything especially those that they have billed students for.
9. Serious Students
There is a saying that "you can take a horse to the river but you can't force it to drink water". The saying applies here because even if the above conditions are met but the students don't utilize the opportunity then the whole program will be a waste of time as it is all about the students.
Click here to see the latest
Study Abroad Scholarships and Guides
Click here to see the latest
Jobs opportunities in Nigeria
.
Click here to Join
Recharge and Get Paid
Click here to Read Latest School News in Nigeria
Copyright Warning!
We work really hard and put a lot of effort and resources into our content, providing our readers with plagiarism-free articles, original and high-quality texts. Contents on this website may not be copied, republished, reproduced, redistributed either in whole or in part without due permission or acknowledgement.
Proper acknowledgement include, but not limited to (a) Proper referencing in the case of usage in research, magazine, brochure, or academic purposes, (b)"FAIR USE" in the case of re-publication on online media. About possible consequences you can read here: What are the consequences of copyright infringement? In an effort to protect our intellectual properties, we may report your website to Google without prior notice and your website be removed from search engines and you may receive a strike. All contents are protected by the Digital Millennium Copyright Act 1996 (DMCA).