Real Estate
Real Estate in Nigeria – Problems and Investment Opportunities
In this article, I am going to reveal in detail a very neat money making opportunity.
If you are by any chance curious about investment opportunities on real estate in Nigeria, please keep an open mind until you've finished reading.
The information I'm about to share with you has already made a few Nigerians very rich.
It can do the same for you.
First, I'm going to give you a brief review of how real estate works in Nigeria.
Read Also: How To Start Real Estate Business Investment In Nigeria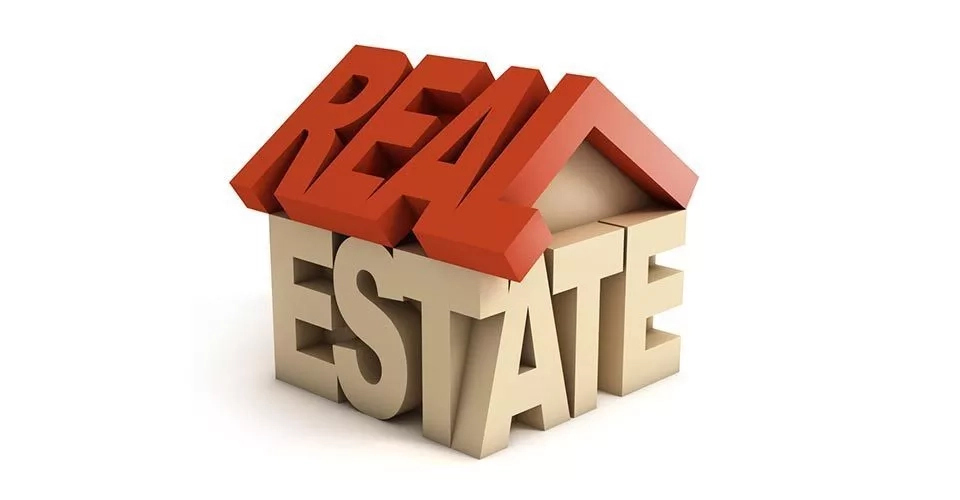 The real estate business in Nigeria is truly profitable.
For example; There's something called land flipping:
You buy a land, hold it over a short period of time and sell it for a profit.
Isn't that a pretty neat way to pocket bundles of emotionally-satisfying cash?
One of the most common ways Nigerians make money from real estate is through investments in rental properties. Simply put, you build/buy a house or a building, and as the landlord (owner), you rent it out to people (tenants) and get paid for it.
Yearly or monthly (it depends).
The higher the standard and cost of living in that city, the more money you make.
For example, if you rent out a property in Lagos, Abuja, Port-Harcourt or Calabar, you are far more likely to receive fat yearly rents than a guy who has a property of the same size in Kaduna.
But it's not always as simple as it looks on paper.
While the value of properties tends to increase over time leaving the real estate investor with a more valuable asset (more money), there can be problems, the consequences of which can be very…
Read Also: 12 Best Investment Opportunities for Foreign Investors in Nigeria
Devastating for the Property Owner
What are the problems of real estate in Nigeria?
Listen, real estate is lucrative, but like every other investment opportunity, it ain't all sunshine and rainbows. There are problems for the investor, and the way he handles these problems could mean the difference between his success and failure.
Are you following?
The truth about these problems is, they tend to vary depending on the country.
What affects real estate in Japan may not be the same with what real estate investors have to deal with in Nigeria. But again, sometimes, the problems can be very similar regardless of population demographics, politics, economy and business opportunities.
For example, more and more Nigerians are beginning to work from home (remotely), and as such, the demand for (office) space is somewhat on the decline. So if a tech company in Lagos for example has 40% of its staff working remotely and dropping by the office occasionally, it reduces the overall need for all that big space that Nigerian companies are known for.
If this tech company decides to rent a 50 square feet per employee space rather than a 100 square feet office space, that's bad news for the property owner, especially when he can't get better offers.
And as the workforce in Nigeria gets used to remote jobs, the natural result is that the demand for office space won't remain the same in the near future. A disturbing reality real estate investors in Nigeria have to be realistic about.
Onward
You've no doubt heard of all those……
Read Also: 7 Social Investment Programmes in Nigeria to benefit from this year
Buildings Collapsing in Lagos!
There are two devastating disadvantages here:
First, the real estate investor loses a fortune because of past-negligence.
Two, Nigerians (not just Lagosians) are beginning to get real careful about the kind of properties they rent. And they are beginning to pay more attention to the sustainability of the building they rent or buy.
This simply implies that real estate investors, when building or buying properties, have to take a lot of precautionary measures and it's just plain common sense that the cost of investment goes up (all though it is usually worth it in the long run).
There's also the question of foreign exchange.
When the Naira is devalued against the USD, the cost of building materials  (and even labor) increases accordingly. And in turn, some of these properties are so expensive to rent out, that the real estate investor has to wait a long time to get the returns on his investment.
I'm sure you've seen those big luxury empty waiting-to-be-bought-or-rented-because-they're-too-expensive buildings that dot the skyline of most Nigerian cities.
Ok if you're not investing in real estate this one may be laughable to you, but it is completely upsetting to those who decide to spend their hard-earned money building a property from scratch.
In Yoruba language, it's called "Omo-Onile" or "Ajagungbaale"
I'm still not sure what the loose translation is, but in reality, what these Omo-Oniles (usually young jobless, but tough-looking men) do is demand levies from an investor who has just started building a property on a land he bought with his sweat.
The experience with this unscrupulous, you-deserve-t0-rot-in-jail category of people is unpleasant, frustrating and agonizing for real estate investors.
In fact, I've seen property owners abandon projects because they coulnd't figure a way to deal with these Omo-Oniles or whatever they call themselves.
From the very moment he lays the first block, they make life unbearable for him, demanding all sorts of building levies: from foundation, to lintel, to roofing, to plastering and of course every other reason they can use to squeeze as much fungolas from your pockets as possible.
Read Also: Sharing Of Property After Divorce in Nigeria
Can you comprehend that?
And it has become so common, you can't even bring down the wrath of the law on them.
I've even heard it and I believe it to be true, that several times, these entitled self-confessed sons of the land resell already sold properties (lands especially) to new unsuspecting buyers.
The result?
A Pile of Unending Court Cases.
That may be good for the lawyers and judges. But it's the sort of thing that hinders the steady growth of the real estate sector in Nigeria.
And you know, these are real problems that the real estate investor in Nigeria has to deal with. The implication of which usually translates to spending way more than is expected.
Obviously, the real estate industry will thrive without them.
What's more?
Cutting corners!
Most Nigerians want to build a property quick, fast and in a hurry, to the extent that they don't see the necessity of satisfying preconditions and taking precautionary measures that conform to construction standards.
No wonder buildings keep collapsing left, right and center.
Of course, this isn't the complete story of the problems of real estate in Nigeria. That would take volumes. All I've tried to do is dwell on the most common problems affecting the growth of the real estate sector in Nigeria.
You say I can do better?
Okay truth-seeker, here's a list of some other problems of real estate troubles in Nigeria:
The bureaucratic, often annoying process of land registration (usually, it takes so long, by the time the needed approval comes from the foot-dragging land registry, our real estate investor is probably broke or cash-strapped.
Cheap Labor: Hiring quack engineers and contractors to execute professional projects. This category of people usually don't give a hoot about following accepted construction standards.
Non-compliance to environmental laws and town-planning: There are places you shouldn't even consider buying a land or building a house. Probably flood prone areas or government restricted areas. But we no dey hear word for this country!
Insecurity: During my youth service in Zamfara state, I had the privilege of carrying out a community development service project that involved building a school clinic and I have to tell you, it is way cheaper to develop a property in northern Nigeria than anywhere else in this country. But potential investors think of these killings and security challenges and immediately they know they don't want to take that risk.
So what?
Does it mean there are no lucrative real estate investment opportunities in Nigeria?
Not quite.
And here's……
The Good News!
"A man who feels he needs to build a house before tapping into opportunities in the real estate business is only delaying himself"
I can't seem to remember who said that, but it sure does illustrate a very fine point:
That there's real estate beyond owning a property. And that you don't necessarily need to wait until you've saved enough money to build a house before investing in real estate.
For starters, an average Nigerian can own stakes in Real estate without necessarily owning a property.
Also, let me expound on that land flipping idea I talked about earlier.
It's considered one of the smartest moves by some of Nigeria's biggest real estate players. And you can start really small. Buy a plot of land in a developing area for a neat little fee (say NGN 150,000) and then quickly resell it for a profitable sum. Sometimes, the return on investment can be as high as 200%.
You remember how I said earlier that you don't necessarily need to wait until you have enough money to build a house?
You say you do?
In that case, here's one of the simplest ways to pocket bundles of Naira from real estate in Nigeria:
Become a real estate agent!
You've probably heard of something called agent fee right?
Exactly!
As a real estate agent in Nigeria, or anywhere else for that matter, you get a nice commission when you help secure clients for property owners who want to sell or lease (rent) a property.
But if you've got more money that you hope to spend anytime soon, this should interest you:
How about buying a property in a developed area, transforming it into luxury apartments and then selling or leasing for an insanely profitable margin?
For example, you spend around NGN25 million acquiring and developing a property, you're almost certain to get…..
Read Also: 10 New Business Ideas in Nigeria to Start in 2019
An ROI of NGN40million –NGN50million!
Very neat. Very legal. Very lucrative.
You invest a lot of money, and in return?
You make a lot of money.
Finally, rather than buying a land and developing it –especially in a developed, developing area, you rent it out to churches (they are making a fortune and, you can make a fortune from them too and you should charge them more!) or car wash and mechanics who get to pay a nice sum (rent) every month.
And you know the best part?
You don't even have to worry about the degradation of your property because it's just open space.
Anything else?
Well, at the beginning of this article, I promised to reveal to you, some of the very lucrative real estate money-making opportunities in Nigeria, and I sincerely believe I have kept that promise.
And as such, I must now return to matters of the immortal world.
One more thing:
If you honestly believe that I haven't given you as much information as I promised, invite the department of state security to look into the matter. I guarantee they'll give you a fair hearing.
That is all.
To your success.
Andy
High-impact Copywriter.
This post can be helpful to somebody else, please share it on Facebook, Whatsapp, Telegram and Twitter. There are buttons below for this (easy to use too)!
Copyright Warning!
Contents on this website may not be republished, reproduced, redistributed either in whole or in part without due permission or acknowledgment.

.
Proper acknowledgment includes, but not limited to (a) LINK BACK TO THE ARTICLE in the case of re-publication on online media, (b) Proper referencing in the case of usage in research, magazine, brochure, or academic purposes,.

.
All contents are protected by the Digital Millennium Copyright Act 1996 (DMCA).

.
We publish all contents with good intentions. If you own this content & believe your copyright was violated or infringed, please contact us at [infoguidenigeria@gmail.com] to file a complaint and we will take necessary actions immediately.
🤑 Start making money from home today!
👉 Get correct FREE TIPS and Guides on how to make money from home today. Click here to start
.
👍Advertise your business here!
With over 1M unique users per month across all channels, we have a large audience for you to showcase your products and services. Simply get in touch via 👉 marketing@Infoguidenigeria.com.
🤑 Make Money now!
👉 Make money writing for us. Apply for Freelance writing jobs in Nigeria.
👉 Make Money as InfoGuideNigeria Advertising Agents, read more here
.