Building
How To Start Aluminum Business In Nigeria
Business Overview
Aluminum business in Nigeria is another lucrative business that one can lay hands on. One can become very prosperous in this business within a short span of time.
This type of business can be done even right from the comfort of your home if you do not have money to pay or rent for a shop or space.
👉 Relocate to Canada Today!
Live, Study and Work in Canada.
No Payment is Required! Hurry Now click here to Apply >>
Immigrate to Canada
You must be trained as an apprentice in this business to be able to know how to manage the business. This includes things like the cutting of aluminum door and window frames, rails, rollers, etc.
Read Also: Cost of Building Materials in Nigeria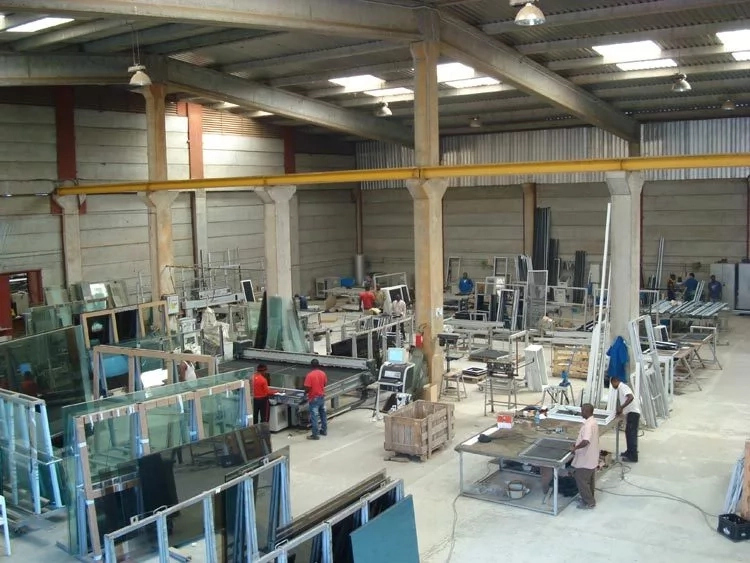 In the career, you will learn how to wrap the aluminum glasses in a rubber gasket, how to screw and fasten rails together.
In this business, you must be able to know the techniques involves in cutting aluminum materials. You don't necessarily have to produce the aluminum materials yourself.
You can as simply negotiate with the manufacturers and resale for a commission. The big advantage here is that aluminum business does not require much capital to start.
Read Also: 4 Factors Affecting Cost of Building Construction in Nigeria
Profitability
Houses built in the olden days were much occupied by wooden doors, windows, and frames. But it was to an extent a waste of resources as most times those fittings are always being destroyed by termites and other harmful wood pests.
Then came the discovery of aluminum technology. This has been widely applied in the production of many aluminum materials like aluminum doors and windows.
👉 Relocate to Canada Today!
Live, Study and Work in Canada.
No Payment is Required! Hurry Now click here to Apply >>
Immigrate to Canada
On the average, it is assumed that a 3 by 7 aluminum door costs about N20,000. A 4 by 4 window, on the other hand, costs N10,000.
This is an estimation based on the year 2016 market feasibility study. Today, the price may have gone up or dropped.
Now, assuming you have a contract to supply aluminum doors and windows of 10 doors and 10 windows. You will make lots of profits from this business as you will be making nothing less than N100,000 naira from it.
This is after factoring out the cost of materials, workmanship and other expenses. So, imagine doing this contract for 4 people or company in a month, you will be making at least N400,000 monthly.
Market Structure/Demand Analysis
Today, almost everybody uses aluminum in one way or the other. Hence, this business is highly profitable because of the wideness of market and demand.
The use of aluminum fittings (doors, windows, and frames) are greatly on a high demand by people. This is because houses and homes are built on a daily basis. They are guaranteed to last for almost forever.
To succeed, anyway, study your market very well and look at what is in vogue. Try to go with the trend, that is, what is moving at present and key into it fast. There is no need for doing what people are not looking for at the moment.
Read Also: The Cost of Building Plan in Nigeria
Finance & Startup
You can start out with as low as N200, 000. This will help you to purchase tools, materials, and equipment for your business.
Go to a less competitive area if you do not have sufficient funds to place yourself in a very busy location and rent a shop so that people can locate you easily.
How To Start Aluminum Door And Window Business In Nigeria
Below are the steps to guide you on how to start aluminum door and window business in Nigeria:
Feasibility Study/Research:
Do research by asking questions about the business, how many people are into it. Get to know why people quit the business and the challenges involved and how to work them out.
Ask about places where you can buy your materials at a fairly reduced rate. Before you start the business, find out the original and fake materials in the market.
You can do this finding from experts or experienced entrepreneurs who are also into aluminum business. This will guide you and make you avoid unnecessary, costly mistakes.
Business Plan:
Set out a list of what you want to do, where you want to buy things, and the capital needed. Plan on where to get a good shop; depending on your present financial state.
Also, plan on how you want to raise funds for this business etc. Do not just rush into it if you want to be very successful at it.
Read Also: Top 10 Investment Companies In Nigeria
Knowledge/Skill needed:
To gain the much-needed competence and expertise, you must be trained in this field. This type of work needs a lot of diligence. You must have the skills to talk and convince a buyer to buy.
Since it is entrepreneurial in nature, you do not need to go to a formal school to be trained. All you need is an apprenticeship with a professional or a firm for about 2 years.
Certification:
No school certificate is required, except perhaps the certificate of apprenticeship. You do not need a bachelor's degree to start this aluminum business in Nigeria. The reason you do not need it is that it is entrepreneurial in nature.
Licenses And Permits:
Register this business with the Corporate Affairs Commission of Nigeria (CACN) and other government-approved agencies. Register it with the tax agencies to avoid business closure and guard against other unforeseen contingencies.
Tools/Equipment Needed:
Aluminum business cannot function or operate without tools and equipment for production. You will be using a cutting machine for cutting sheets, a drilling machine for drilling holes, and a milling machine for shaping aluminum. Other tools include screwdrivers to fit in nuts on aluminum, rubber gasket, bolts nuts, generator, aluminum etc.
Management Practices:
Staffing
You might just be starting and you may not need a staff at first until you have gained grounds and understood the rudiments of the business fully. I If you start having many clients ensure you employ a staff, one or two who are experienced in the job to assist you. Employ diligent, careful and dedicated person(s) of good ethical cum human characters only. This is to avoid them driving your customers away with negative, repelling attitudes.
Advisers:
Reach out to an expert, we recommend you go to an experienced person in the businesses that have gotten at least 5 years' working experience.
These are those who have faced hurdles and overcome them in the course of the business. We call those people legends. Let them advise you on what to do. When you have problems, return to them for support and help to avoid your business dying out.
Apart from getting experts in the field to advice you, you could also get a counselor to advise and encourage you in the business.
Read Also: Industries in Ilorin
Advertising & Sustainability Strategies:
There are many ways to advertise your business to the public. One of them is placing strategically locating your shop/office in the heart of town.
Aside from that, do billboard publicity and advertise the business on the radio, and television too. Also, run social media adverts on Social media platforms like Facebook and Instagram.
Offer referral programs and bonuses as well as price slash on purchases to new and returning customers/clients. These will go a long way in promoting and sustaining your aluminum business.
Get more business guides here
📢

We are hiring writers!
Article Writing Jobs
- We are hiring good freelance writers -
Click here to apply
👇👇👇👇👇
Immigrate to Canada Via Job Offer!
Get latest Jobs in Canada for foreigners with visa sponsorship 2023 and how to apply. Don't miss this opportunity that can help you relocate to Canada with your family.
👇👇👇👇👇