Telecom
10 Best Telecom Networks & Internet Service Providers in Nigeria
Nigerian has one of the largest telecommunications markets with millions of subscribers across the nation. There has always been a controversy of which one of these telecom networks is the best. By reading through this post, you will come across a list of many popular telecom networks in Nigeria, and you will know which one to choose.
It is true that the Nigerian telecom sector faced a lot of challenges during the past few years, but the industry is still growing and it is becoming more competitive every day.
👉 Relocate to Canada Today!
Live, Study and Work in Canada.
No Payment is Required! Hurry Now click here to Apply >>
Immigrate to Canada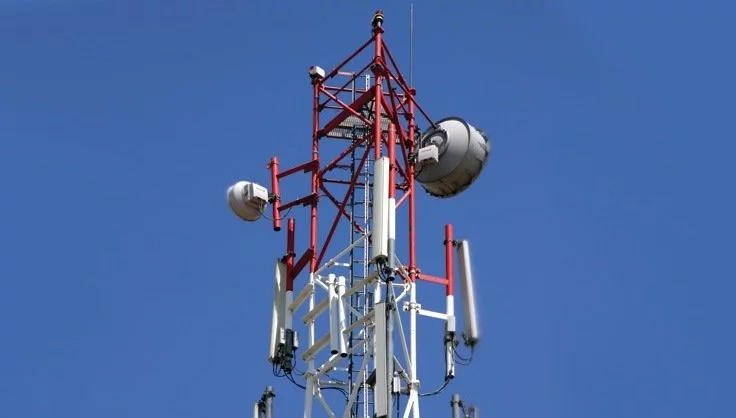 Before 2014, Nigeria had a stable currency, and rise in oil prices made the nation to be attracted to both local and foreign investors. However, in 2016 there was a fall in oil prices which affected most network operators and hindered their progress in their plans for expansion.
See Also: How You can Start Your Own Giant Telecommunication Business In Nigeria Now
Top 10 Telecom Networks and Internet Service Providers in Nigeria
1. MTN
When MTN was launched in 2001, it was among the first telecommunication networks in Nigeria to exist, and a subsidiary of MTN Group. And from then till now, MTN has invested over $1.8 billion for provision of reliable and fast internet service to their customers across the nation.
MTN currently provides data and telecoms services to over 200 cities in Nigeria, and serves over 10,000 villages across the whole country.
2. GLO
Just two years after MTN was launched in 2001, GLO followed having been established in 2003 and owned by the second richest man in Nigeria, Mike Adenuga.
GLO is currently the second most popular telecommunications company in Nigeria with over 34 million subscribers across the nation. It was the first Nigerian owned ISP to broaden their customer base across Ghana, Benin, and other African countries where they are able to cover. Moreover, GLO-1 is a high capacity submarine fiber-optic cable built by GLO Company.
3. 9Mobile
9Mobile was launched in 2017 after the departure of Etisalat. Due to the inability of Etisalat to pay $1.2 billion loan which they incurred during the time they came new, they decided to leave the Nigerian market and 9Mobile was launched.
👉 Relocate to Canada Today!
Live, Study and Work in Canada.
No Payment is Required! Hurry Now click here to Apply >>
Immigrate to Canada
The name 9Mobile was carved from the evolution of their predecessors over the past 9 years and 0809ja origin. The number 9 stands for resilience and continuity, and it reflects the network's advanced viewpoint. The green color stands for vibrancy, life and dynamism.
4. Airtel
Airtel is a Nigerian telecommunications company that operates in 17 countries across Africa. Airtel runs a GSM network in all countries and provides 2G, 3G or 4G according to the country's operation mode. GSM-900/1800 (GPRS, EDGE)
2100 MHz UMTS, DC-HSPA+.
5. Visafone Communications Limited
Visafone is a Nigerian Telecom Network that was incorporated on June 20, 2007 after the possession of Cellcom. On August 1 2007, Visafone received its Unified Access Service License as a telecom operator from the Nigerian Communications Commission (NCC).
Visafone has also been pronounced as the Approved Bidder for the 3 carriers in the 800 MHz spectrum put on auction by the NCC.
6. Nigeria Mobile Telecommunications Limited (M-Tel)
Mobile Telecommunications Limited (M-Tel) is the mobile subsidiary of the national carrier, NITEL, and Nigeria's first mobile network, long before the advent of GSM.
Mobile Telecommunications Limited is situated at No. 3 M-Tel Street, off Mallam Aminu Kano Crescent, Wuse 2 Abuja, Nigeria. You can visit their website at http://www.mtelnigeria.com.
7. Swift Networks
Swift Networks has grown larger and has become one of the major telecom and internet service providers in the country since it was launched in 2002.
Swift holds an exclusive wireless spectrum license from the Nigerian Communications Commission, offering reliable and cost-effective services.
Some of the services that Swift offers include: broadband internet services, collocation services, surveillance solution, video conference, web and email hosting, and Virtual Private Networking Services.
8. Spectranet
Spectranet's service is available in four major cities across the nation. These four major cities include Abuja, Lagos, Ibadan and Port Harcourt.
Spectranet was the first internet service provider in the country to provide 4G LTE service.
The Nigerian Communications Company licensed Spectranet in 2009 as a telecommunications company.
Spectranet provides smart and affordable 24/7 high speed internet services to its subscribers.
The CEO of Spectranet, Dave Venn, has been involved in the telecom industry for over 3 decades. In 2006, Spectranet was honored as the best broadband company of the year.
9. Nigeria Telecommunications Limited (NTel)
Nigeria Telecommunications Limited (NTel) is the newest telecommunications company in Nigeria; established on April 2016 and availability of service only within Lagos, Abuja and Port Harcourt.
NTel's 4G LTE network was built with advanced technology of 900/1800 MHZ spectrum and a high internet speed of up to 230Mbps of National Bandwidth, International Bandwidth, International Voice Termination, and Mobile Network and Fixed Network.
The features of NTel's internet technology include high speed broadband, high definition crystal clear voice, and high quality video.
The pioneer Chief Executive Officer of NTel, Mr. Kumar Abass, led the company through its launching that started when the company acquired the core telecom assets which was formerly owned by Nigeria national fixed and mobile operators – Nitel/Mtel under the NatCom Development and Investment Limited.
Landmark features that NTel has achieved so far since it has been established include the first advanced 4G/LTE network providing superfast internet access that enables voice, data video and T V on demand, the first network to launch a bespoke 4G/LTE dual-SIM phone in Nigeria, the first network to make a 4G data call on 18th January 2016, the first network to make a VoLTE call on 23rd February 2016, and the first telecoms company to launch the first advanced 4G/LTE network and begin full operation in Nigeria.
NTel is advancing towards funding expansion into the major cities of the North, South-West and South-East by 2018
10. MainOne
MainOne is a leading provider of innovative telecom services and network solutions for businesses in West Africa. It was established in 2010 and has since made a name for highly reliable services to become the preferred provider of entire internet services to key telecom operators, ISPs, government agencies, large enterprises, and educational institutions in West Africa.
MainOne, also known as Main One or Main One Cable, introduces a world-class data capturing and outsourcing Services Company termed "Eclat Telecoms Nigeria Limited".
MainOne has produced a group of experienced professionals in the field of data capturing and outsourcing services, and has been providing data capturing and outsourcing services to organizations over the past few years.
MainOne has a well-built reputation and has maintained a competitive boundary in this field having worked as pioneer staff when Verification Exercise was first introduced to FCMB Plc in 2010.
MainOne is presently one of the vendors to FCMB, covering the entire South East region including Enugu, Anambra, Abia, Imo, and Ebonyi, with thirty-six branches, and part of South-South region that comprises Cross River, Akwa -Ibom, Edo and Delta.
Stanbic IBTC Bank Plc and Ecobank of Nigeria Plc have recently selected MainOne to perform Customer Address Verification and Know Your Customer (KYC) exercise for the bank in the whole South-East and South-South regions of Nigeria.
Conclusion
Choosing a telecom network in Nigeria depends on what you need to do, and how the company offers its services according to your need.
However, with the knowledge you got from this post, you can rightly choose the network that best suits your need.
Have you been helped by the ideas you got from this post? Please use the comment box below to share your experience.
👇👇👇👇👇
Immigrate to Canada Via Job Offer!
Get latest Jobs in Canada for foreigners with visa sponsorship 2023 and how to apply. Don't miss this opportunity that can help you relocate to Canada with your family.
👇👇👇👇👇