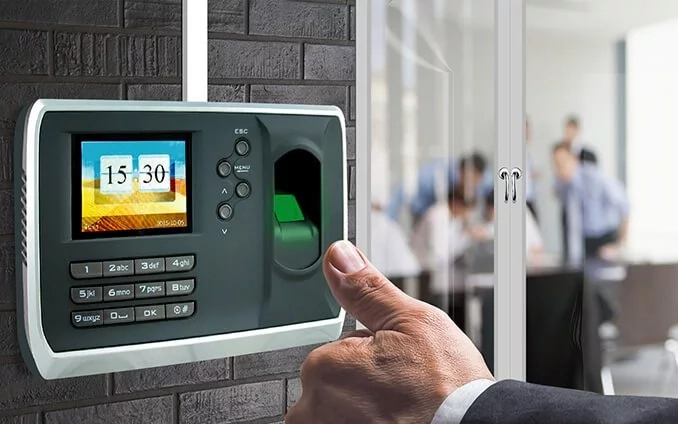 Technology
Time and Attendance Systems in Nigeria (Overview, Purchase Guide, Dealers & Price)
What are time and attendance systems? How does it work? What options exist for purchasers? Read here to learn more.
Formerly, time and attendance devices a.k.a clocking machines or time clocks were simply known as mechanical devices that employers use in tracking the number of hours worked by employees. However, in the late 20th century, they have developed from mere mechanical devices to software-based, electronic time and attendance systems.
👉 Relocate to Canada Today!
Live, Study and Work in Canada.
No Payment is Required! Hurry Now click here to Apply >>
Immigrate to Canada
Most modern time and attendance systems cannot be strictly viewed as physical stand-alone devices but as systems comprising of distributed technology and time clock systems which not only provide automated processes on employee identification and clocking but in addition provides solutions on payroll processing and HR management systems.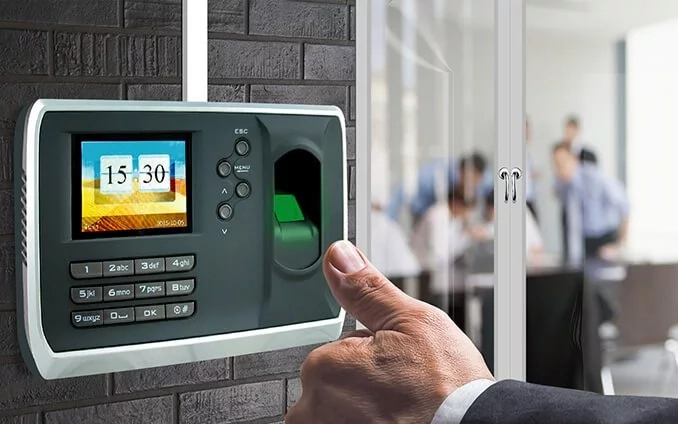 The benefits derived from the use of time and attendance systems are significant for both business owners and employees. Time and attendance systems are able to positively transform businesses and operations. No wonder the popularity in usage of this technology is gradually finding its place within the Nigerian workforce. Apart from strengthening professionalism at workplaces, times and attendance systems provide employers with real-time visibility into their largest expense – employee salary. Certainly, it is a valuable mechanism that enforces payment regulations and protects the interest of employees with regards to misuse of off-paid hours.
Because there are so many varieties of time and attendance system in the market; this article places emphasis on the basic information to guide purchasers. A brief description on the types of time and attendance systems, how it works, features and insight to dealers and prices are provided.
OVERVIEW
How it works
The hours worked by employees are automatically tracked by time and attendance systems by three components i.e. data input method, data capturing device and a software-based platform.
👉 Relocate to Canada Today!
Live, Study and Work in Canada.
No Payment is Required! Hurry Now click here to Apply >>
Immigrate to Canada
Required details from employees can be imputed in a variety of ways. For example, employee could swipe a magnetic stripe card, scan a barcode, identify themselves with their biometrics (face, finger, iris or hand recognition), place or wave an RFID (radio – frequency identification) tag in proximity with a reader, go online to clock –in, input ID badge PIN etc.
The details are captured by the device which could be a biometric scanner, kiosk, mobile phone, computer (webcam), or a time and attendance device.
The details are compiled as reports by the software-based platform in a manner that can be processed to other file formats, transferred, back-ups, integrated with payroll programs, and ERP (Enterprise Resource Planning) systems.
Installation
Modern trends in time and attendance systems do not typically use a stand-alone technology, although it could be suitable for small size businesses. The systems are rather distributed i.e. with the integration of two or more technologies. Biometric – Access control time and attendance systems is the common trend in Nigeria. This is because it is one of the most reliable types of time and attendance tracking. Installations of the system are either DIY or are installed or setup by the dealers or providers of the system. The latter is usually recommended. A simple installation of biometric-access control time and attendance can be illustrated as follows:
The time and attendance system provider would seek to understand the business environment, staff strength, and specific needs of the business owner; then proffer or tailor a solution that is suitable for the organisation prior to installation.
Types of Time and Attendance Systems
The grouping of time and attendance systems can be considered based on the following:
The type of data management platform or the server implementing the time and attendance system
PC-based Solutions – Also known as on-premise solutions. The software platform is managed by an in-house IT department or may require specialised expertise to manage, upgrade, and integrate the software with other systems.
Web-based Solutions – Also known as SAAS (Software as a service) or cloud-based solutions. It requires no in-house IT support. The software platform is hosted on the internet. Upgrades and services are managed by the provider of the time and attendance system. This solution allows employee to clock-in from any location with a web-enable device such as a phone or computer .
The type of data capturing equipment
Biometric time clocks
Punch card clocks
Proximity switch
Text alert time clocks
Mobile phone time clocks
Desktop biometric reader
Land-line time clocks
Features of Time and Attendance Systems

There are so many time and attendance systems with varying features in the market. PC-based solutions offer similar features as Web-based solutions. However, features in PC-based solutions can be tailored to suit the specific needs of the organisation, whereas, web-based solutions provide a more flexible approach for a mobile workforce.
Search Terms
clocking system in nigeria,
biometric time attendance system in nigeria,
biometric time attendance system price,
time attendance machine price in nigeria,
fingerprint scanner jumia,
clocking machine,
time and attendance machine,
biometric machine price
Features in web-based solution:
Below are some of the features that are provided on a Web-based solution.
Performance tracking and monitoring of employee activities on their devices
GPS tracking to provide real-time visibility on employee location
Online access to view timesheets, and to clock-in and out from any location
Flexibility option for business expansion
Flexible integration with web-enabled devices such as laptops, tablet, Mac, smart phones etc.
General features for both PC-based and Web-based:
The common features in most time and attendance systems offering PC-based or Web-based solutions are listed below:
real-time reporting on labour data
automated tracking for job cost
Audit trail features
Integration options for payroll and scheduling
real-time reporting on employee clocking
workforce management
automated over time calculations
user/admin portals
Valuable features you can look out for:
Actual time tracking options: This feature ensures that employers are paying for the actual time that their employees work and not for the hours they are scheduled to work.
Audit trail features: This feature allows for the viewing of original timesheets and tracking of any changes made on the timesheet by the supervisor. It is a really important feature that offers transparency in matters of auditing.
Multiple time-tracking options: This allows for employees to clock-in and out in a variety of ways using tablets, Mac, smartphones, telephones, computers with internet connection and other internet enabled devices. This feature is valuable in dealing with time related issues when having a mobile workforce.
Employee self-service: This feature allows employees to review their hours, schedules, time off, enter hours dedicated to a project, entry of business expenses, etc. Each employee profile is secured with their own PIN. Employee self-service is valuable for the human resource department as it saves time having respond to inquiries from employees.
Mobile device compatibility: This feature is specific for mobile devices. It allows employees to clock in and out from any location. It can be used with a larger PC-based solution with a local server or a Web-based solution. This feature comes with a mobile application that can be installed in mobile devices such as phones, tablets, Macs, etc. Tracking employees from any location is aided by GPS functionality of the mobile device, a mobile application or an IVR (Interactive voice response) based phone call in system.
Proactive alerts: Provides notification to remind employees to clock in and to clock out when nearing overtime. This feature is helpful to minimise unnecessary business expenses.
Flexible integration with other file formats: Information generated must be compatible with other file formats or HR programs such as ADP, QuickBooks, ERP systems etc.
ADDITIONAL FACTORS TO CONSIDER BEFORE PURCHASE
One of the hurdles to jump as a buyer is having to be sure of which time and attendance system works with the specific need of your organization. Below are some factors to have in mind when choosing the right time and attendance systems and to help carry you through while discussing with a provider or a dealer.
Staff strength. Is time and attendance system suitable for the number of employees?
Company growth. Would the time and attendance system keep pace with the growth in number of your staff?
If considering on-premise solutions, do you need more than one terminal for different facilities or more to carter for the sizable workforce?
Training & maintenance. What level of training is required to manage, integrate, and maintain the time and attendance system?
Am I comfortable with sharing company information with a Third party service or simply managing tracking task in-house? (In terms of confidentiality, web-based solutions are just as secured as PC-based solutions. Because circumstances for every organisation vary, an organisation may prefer one over the other).
Configuration/customization: Is it possible to configure the time and attendance system to suit the special needs of my business?
Installation: Who does the installation? Does it come with cost? What operation system is required for the software?
COST CONSIDERATIONS
On-premise solutions often require purchasing a license and having the software installed in a time and attendance device or a local server; whereas, cloud-based solutions requires payment for subscription that runs on a monthly or yearly basis depending on the agreement. Monthly or yearly subscription may vary with number of staff.
Cloud-based solutions are usually considered cost effective for their low upfront cost compared to on-premise solutions. It does not necessarily require additional hardware in view to business expansion. Neither does it require maintenance fee unlike the on-premise solutions.
Cost varies depending on the following:
Desired data capturing device
Number of staff using the time and attendance system
Additional/Special features
Scope and integration of the server
Dealer or Provider
PRICES OF TIME AND ATTENDANCE DEVICES
Biometric Fingerprint and Biometric-Access control time and attendance devices dominate the market of time and attendance systems in Nigeria. This is because they are very reliable attendance systems.
Rarely do you find T&A systems with prices as low as ₦10K. Generally, prices vary from ₦30k to ₦500k. If it is at all specially built, it can reach seven figures. Devices with additional features such as facial recognition vary from ₦100k to ₦500k.
If you are fortunate, you can find at ₦40k. Below is a list of time and attendance devices you could find:
Generic password card attendance machine employee checking-in payroll recorder TCP/IP 2.8 inch LCD Screen DC 5V Time Attendance Clock – ₦32, 659. Buy from JUMIA.
Generic Ta-8015 Time Attendance System – Grey – ₦293,873. Buy from JUMIA.
Universal ZKTeco TF1700 Time Attendance & Access Control Device – ₦83,000. Buy from JUMIA.
Universal ZKTeco Iface302 Time & Attendance and Access Control Device – ₦101,000. Buy from JUMIA.
ZK Teco ZK4500 Fingerprint Time Attendance Reader – ₦35,000. Buy from JUMIA.
Tams LITE – Time Attendance Terminal – ₦79,790. Buy from JUMIA.
Universal Biometric Fingerprint Time Attendance Machine – ₦19,000. Buy from JUMIA.
Danmini A302 – Facial Recognition TFT Fingerprint Time Attendance Recorder UK – Black + Silver – ₦28,500. Buy from JUMIA.
Universal USB TCP/IP Password Fingerprint Time Recorder Clock Attendance Employee Salary – ₦17,531. Buy from JUMIA.
Universal ZKT Face Recognition & Fingerprint Time and Attendance Machine – UF 100 – ₦83,000. Buy from JUMIA.
ZK Teco US10C-ID Fingerprint Time Attendance – ₦129,760. Buy from JUMIA.
Generic A5 TFT Punch Attendance USB Password Fingerprint Time Recorder Clock Employee – ₦9,783. Buy from JUMIA.
REALAND Fingerprint & RFID Card TCP/IP RS485 Door Access Control Time Attendance Machine Terminal – ₦63,990. Buy from JUMIA.
Universal TCP/IP ID Card Password Fingerprint Employee Attendance Recorder Time Clock USB – ₦33,870. Buy from JUMIA.
REALAND A-C091 –TFT Fingerprint Time Attendance Clock EU – Blue – ₦36,900. Buy from JUMIA.
DEALERS/PROVIDERS IN NIGERIA
Below is a list of providers of time and attendance solutions.
TAMS Nigeria offer cloud-based biometric solutions with a variety of features and human resources services to fit specific needs of organisations.
INTEGRATED SOFTWARE SERVICES LTD (ISSL)
Integrated Software Services Ltd (ISSL) provides time and attendance software that include automated payroll processing and customizable features to suit specific needs.
TAG Logic Technology is an IT consulting firm offering a wide range of integrated electronic biometric time and attendance systems with proprietary custom built Legatoweb Time and Attendance Software.
Plutonic Integrated Services (PIS) Ltd. is in partnership with Easy Clocking Inc. which offers world best cloud-based biometric attendance hardware, software, systems, devices, solutions with optional access control features. They provide mobile module that enable managers and supervisors track employee from multiple office locations even when they are in a foreign country.
INTERFACE TECHNOLOGIES
Interface Technologies offer biometric time and attendance systems with features such as basic attendance management, time and attendance system operator security, system password protection, multiple clocking option, Optimization for multi-user environment, reports management etc.
KNOW WHAT YOU PAY FOR
There are so many time and attendance systems out there in the market. It can be confusing to figure out what better suits the specific needs of your business or organisation.
The good part is that if you are empowered with the basics of how time and attendance systems work, their types, features and what is involved in installation, prices etc. then, you wouldn't have to be slapped on the face with disappointments that come with over-buying or under-buying these products.
Moreover, your conversation with dealers can be easy going as they discern you know what you want and have a basic understanding of these systems. This would enable them understand your specific needs and find appropriate solutions. Therefore, be wise in making the right choice.
👇👇👇👇👇
Canada Immigration!
Relocate to Canada, USA, UK, Europe, Australia, and New Zealand with your family. See the Latest Oversea Jobs with Visa Sponsorship plus our EXPERT guidance and tips. Its FREE!
👇👇👇👇👇
👍Advertise your business on InfoGuideNigeria.com!
From just N9,999 per month, you can advertise your products and services to over 1,500,000 monthly users on our website. Click here to read more.
Copyright Warning!
Contents on this website may not be republished, reproduced, or redistributed either in whole or in part without due permission or acknowledgment.
.
Proper acknowledgment includes, but not limited to (a) LINK BACK TO THE ARTICLE in the case of re-publication on online media, (b) Proper referencing in the case of usage in research, magazine, brochure, or academic purposes,.
.
All contents are protected by the Digital Millennium Copyright Act 1996 (DMCA).
.



The images, except where otherwise indicated, are taken directly from the web, if some images were inserted by mistake violating the copyright, please contact the administrator for immediate removal.
.
We publish all content with good intentions. If you own this content & believe your copyright was violated or infringed, please contact us  for immediate removal.
🤑 Start Making Money from home today!
👉 Get the correct
FREE FOOTBALL PREDICTION
TIPS
and
Guides
today.
Click here