Personalities
Tonto Dike Net Worth, Biography, Acting Career, Marriage, Endorsements and Awards
Tonto Charity Wigo Dikeh is a Nigerian actress and singer who has been active in the entertainment industry since 2006. She is fondly referred to as Tontolet, Mama King, Poko or Tonto Dikeh.
She was born on the 9th of June 1985 to an Ikwerre family of Rivers State, Southern Nigeria. Tonto lost her mother when she was a very little girl and was raised by her father and step mother.
👉 Relocate to Canada Today!
Live, Study and Work in Canada.
No Payment is Required! Hurry Now click here to Apply >>
Immigrate to Canada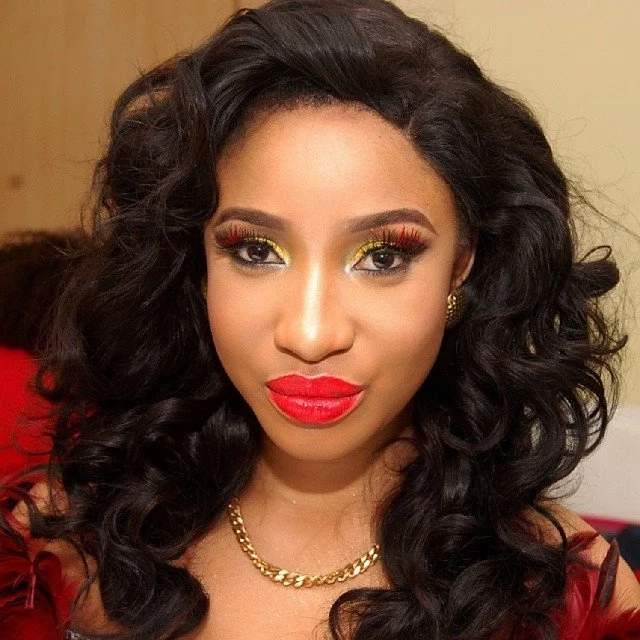 Tonto Dike Education
The lovely actress had most of her education in Rivers State, she had part of her education at one of the Federal Government Colleges in Port Harcourt before proceeding to the Rivers State University of Science and Technology to study petrochemical engineering.
Dikeh admitted in an interview that she grew up in a comfortable home where she had her needs met but was affected by the loss of her mother.
Tonto Dike Acting Career
In 2015, the actress took part in the "Next Movie Star" reality show which aimed at showcasing and searching for new acting talents. She emerged as the first runner up and began to feature in movies shortly after.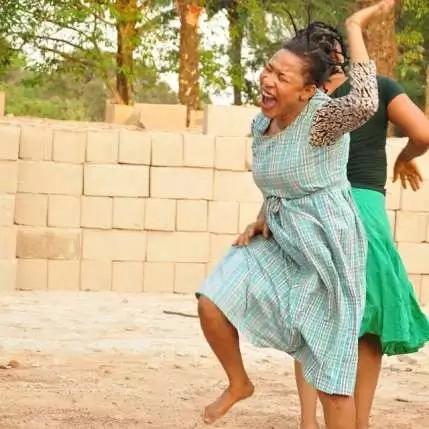 Her break in Nollywood came after she acted the movie "Holy Cross" and "Dirty Scarlet" in 2016 based on a true life story, which turned out to be one of her controversial movies that generated a lot if buzz from fans who criticized her role which some described as shameful and unafrican but movie critics described her role as professional and a display of talent. This controversy quickly expanded her fan base.
The actress till date is one of Nollywood's best, her ability to interpret any role with ease coupled with her dancing and singing skills makes a her a uniquely valuable artist. She also has a reputation of being bold, blunt and confrontational, this explains why she is always in the news for controversy.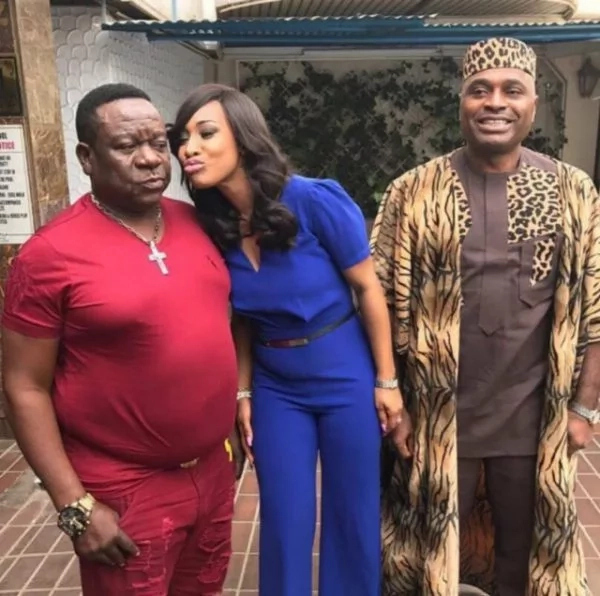 👉 Relocate to Canada Today!
Live, Study and Work in Canada.
No Payment is Required! Hurry Now click here to Apply >>
Immigrate to Canada
Her filmography is quite long but a few of her works include Tea or Coffee (2016), Pounds and Dollars (2006), Missing Rib (2006), Crisis in Paradise (2007), Games fools play (2007), Total Love (2008), Before the fall (2008), Dangerous Beauty (2009), My Fantasy (2010), BlackBerry Babes (2012), Battle of Queens (2012) and a whole lot more.
Tonto Dike Tattoos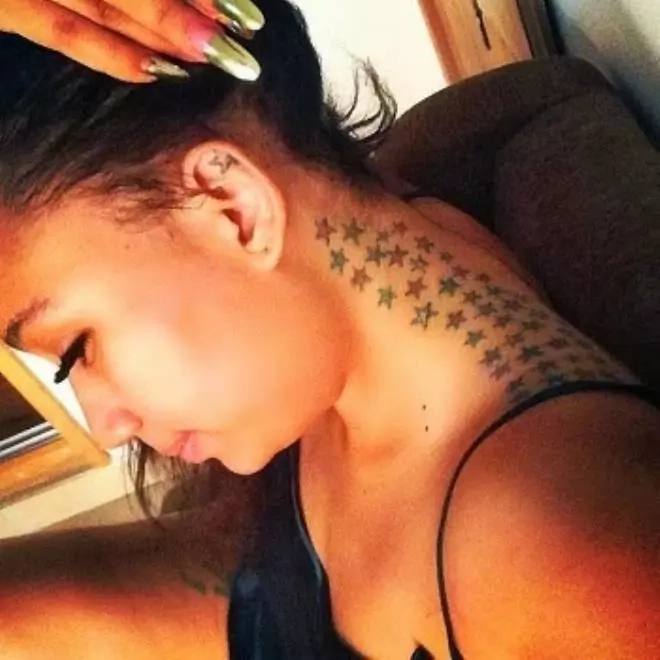 The light skinned beauty is a fan of tattoos and has a large one on her back with about fifty seven lettered ones on her entire body, she claimed she starting smoking as a teenager and has been seen smoking heavily in movies. She was able to quit the habit after receiving prayers from renowned Prophet T.B Joshua of the synagogue church.
Tonto Dike Music Career
After acting for almost a decade and making waves in Nollywood, Tonto decided to venture into music in 2011. She made her debut into music with two singles "Hi" and "Its Ova".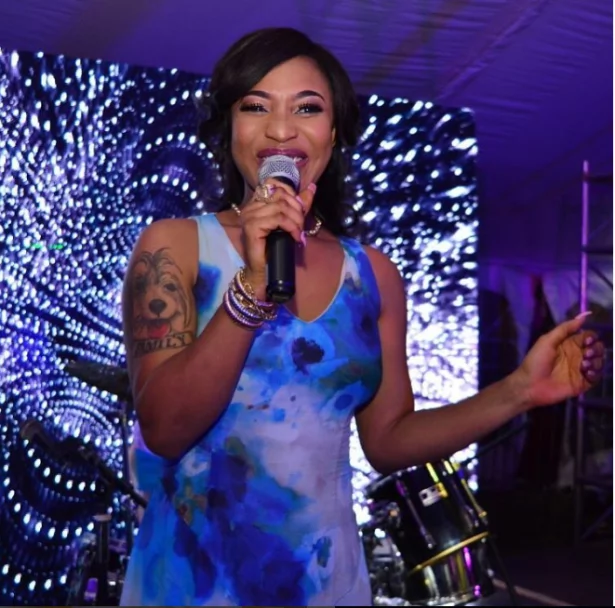 This drove a lot of Nigerians crazy, she was severely mocked on social media by music critics and fans who questioned her ability to make credible and marketing music, she trended on social media for so long and I believe this attracted one of Nigeria's biggest artists D'banj who signed her to his record label "D B Records" (LEE Family) in 2014.
She performed at shows and concerts and released new singles "Ekebe" and "Sugar Rush" under the label. She exited the label in march 2015 and has had no musical works since then. Her discography includes Hi (2012), It's Ova (2012), crazically fit featuring Terry G (2012), Jeje (2013), Shaba featuring solid star (2013), Ekebe (2014), Sugar Rush featuring D'Banj (2015).
Tonto Dike Marriage and Relationship
Tonto has been romantically linked with Iyanya, 2face and Wizkid who allegedly bought her a car. She later had an affair with Michael Awolaja who is also known as Malivelihood, the brand behind all customized Rolex and diamond iPhones that most Nigerian celebrities show off.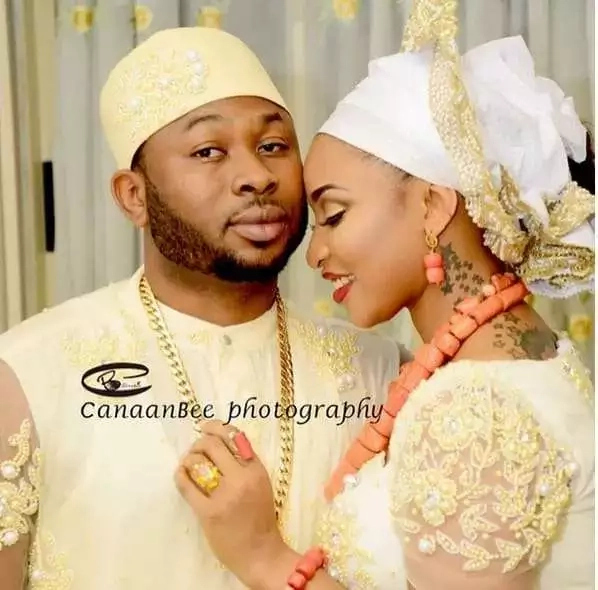 He was the first man she openly admitted being in a relationship with. In 2015, she got engaged to Churchill Oladunni an entrepreneur who runs his own companies which include a tech firm "Big Churchill Haven limited" that deals with IT solutions and a specialist in managing software and "Big Church entertainment".
He is also the nephew of the former Nigerian president Olusegun Obasanjo. They had traditional marriage later in 2015 in Port Harcourt, Tonto's hometown. The union produced a son Andre Omodayo Churchill in February 2016.
Tonto Dike Divorce Saga
In 2017, there were serious allegations that the marriage had crashed and the actress opened up by her social media handles on women's day that her marriage to Churchill was a scam, she claimed she had a turbulent marriage, suffered domestic violence and contracted Sexually Transmitted Diseases as a result of her husband's infidelity.
She also mentioned that she paid her own bride price and was bearing the financial burden of her home. In an interview with journalist Azuka Ogujiuba, she revealed the gory details of her marriage and confirmed the split from her husband who she claimed was cheating on her with one of his protégée Roseline Meurer.
Churchill on the other hand, accused Tonto of being a drug addict and alcoholic who often got intoxicated and beyond control, he accused her of being the violent person in their marriage and denied all the allegations labelled against him. The actress took custody of their son and lives with him as a single mother.
Tonto Dike is Now Born Again Christian
Not too long ago, Tonto announced by her Instagram page that she now had a good relationship with God and is born again without shame for the Gospel of Christ. When a nosy fan reminded her of her tattoos, she responded politely that she was working on getting rid of them.
There are several online videos of her praying, preaching and speaking in tongues as she continues to boldly declare her faith. She also reached out to make peace with fellow actress Mercy Johnson whom she bad mouthed in 2013. Mercy responded swiftly by saying she had forgiven her long ago before she asked.
Tonto Dike Charity Programmes
The Tonto Dikeh Foundation is a non governmental organization set up by the actress and co managed by Bunmi Fagbuyiro, with the vision to create an environment where rape, injustice and other societal ills against women will be a thing of the past by providing world class succor to rape victims and advocating against all forms of child abuse and societal injustice against women in Africa, providing a second Chance to all victims. In February 2017, the foundation awarded scholarships to two hundred students in warri, delta state and in April they awarded scholarships to three hundred and forty five students in Abuja, with Cross River State as the next target.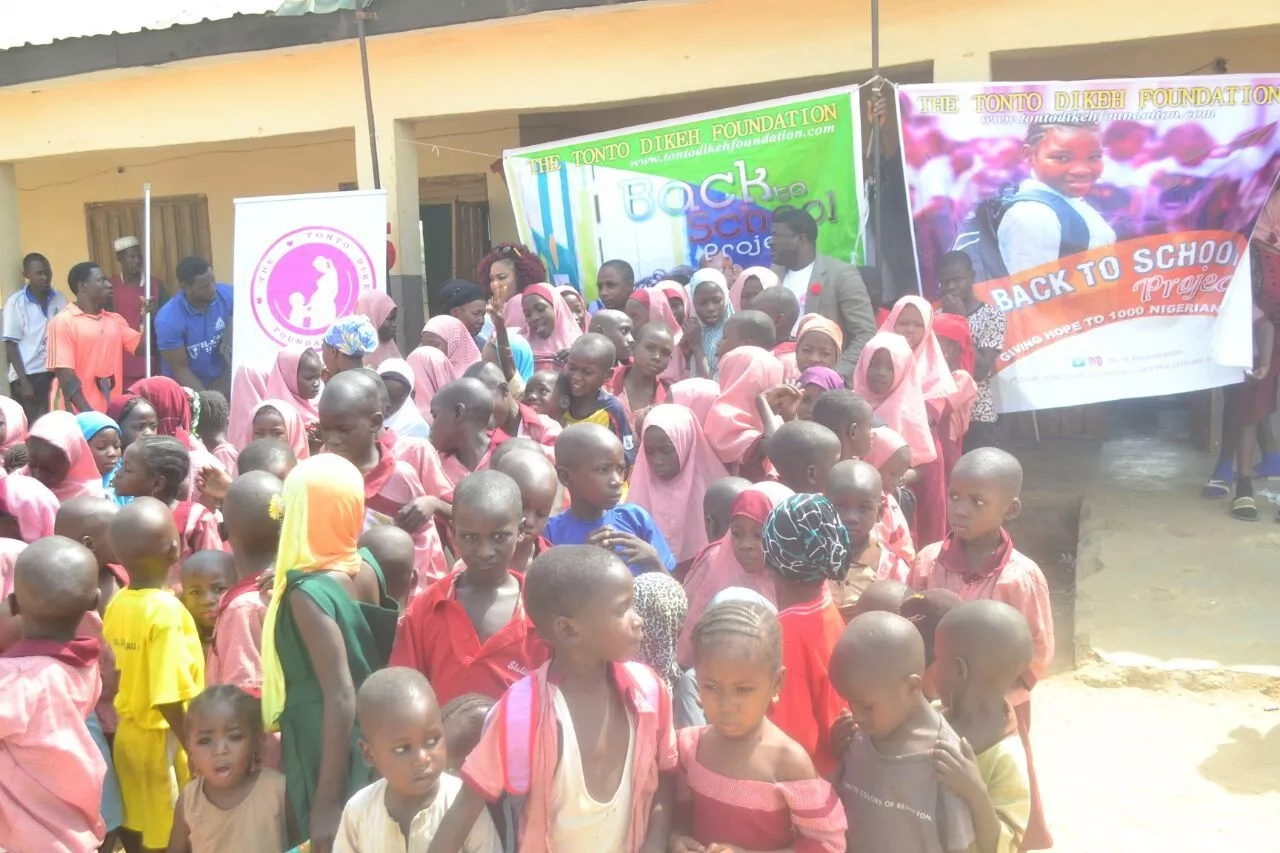 Tonto Dike's passion for charity is clear, this explains why the crash of her marriage did not hinder her from continuing with scholarship scheme despite the trauma she had been through.
She was one of the few artists who solicited for help doe the victims of the flood in Markurdi, Benue state capital. She has also been of great support to her colleague Halima Abubakar who has been ill for some time now.
Tonto Dike Deals, Endorsements and Net Worth
The actress who is worth about hundred million naira is an ambassador for American based skin care products Naturessence and ambassador for Numatville Megacity in Abuja.
Awards
Nollywood Afro Awards 2012: Best Actress in an English movie.
ELOY Awards 2013: Best actress of the year.
Peace Achievers Awards 2016: Best Actress of the year.
Share this post to show her support!
📢

We are hiring writers!
Article Writing Jobs
- We are hiring good freelance writers -
Click here to apply