Economy
War against Corruption in Nigeria – Success so far, Challenges and Prospects
War against Corruption in Nigeria is a fight the government is going to win with the active help of security agencies and the citizenry.
Before, past governments shouted this slogan of fighting corruption without matching actions. Today, the APC government led by President Mohamadu Buhari has matched its words with the might of the government.
👉 Relocate to Canada Today!
Live, Study and Work in Canada.
No Payment is Required! Hurry Now click here to Apply >>
Immigrate to Canada
This piece shall look at the successes so far, the challenges the government is facing and the prospects of this difficult fight against corruption.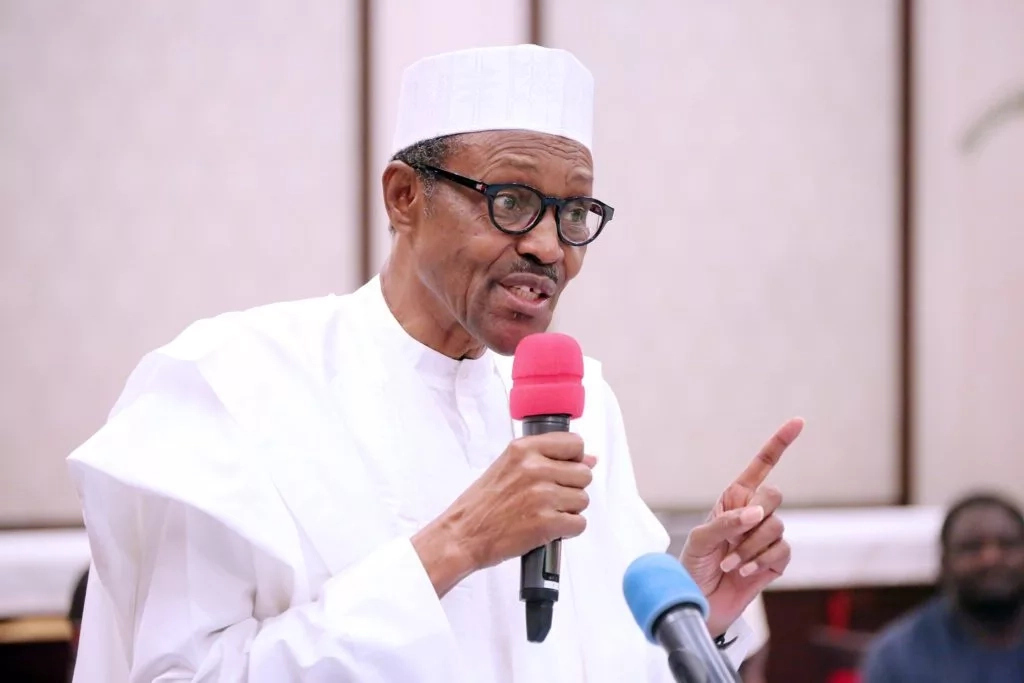 The article will show that the fight against past government officials to get back stolen money from them, and the continuous war to remove corruption from government and Nigerians, will succeed finally.
To jump into details of this article, let us start by defining corruption.
What is Corruption?
Corruption is giving or taking bribe, committing fraud by deceiving someone to get money or lying for personal gain, favoring relatives and friends with jobs they are not qualified to do.
Another definition of corruption is that it is misuse of funds for a project, altering facts and figures on purpose and inducing others to commit a wrong act.
Related: 12 Most Common Dishonest Business Practices in Nigeria that is killing the Economy
How is Government Fighting the War against Corruption in Nigeria and by whom?
On May 29, 2015 when they swore APC government led by President Mohamadu Buhari into office, he set an agenda for himself by this quote in his inaugural speech "I belong to everybody and I belong to nobody".
👉 Relocate to Canada Today!
Live, Study and Work in Canada.
No Payment is Required! Hurry Now click here to Apply >>
Immigrate to Canada
From the president's history as a former Military Head of State, who had zero tolerance for Corruption then, so as a democratically elected president, people expected he would act the same way he did many years ago.
The government is waging the war against corruption through the EFCC, ICPC, Code of Conduct Bureau, the Judiciary, the Police and other para-military organization such as the Customs and Excise, etc.
Externally, there is cooperation with some foreign countries that signed extradition treaties with Nigeria and agreed to help on the trial of corrupt public officers and return of stolen money to the country.
Read Also: The Role of EFCC in Fighting Corruption in Nigeria
Effects of Corruption in Nigeria
The effects of corruption in Nigeria include lack of development, high crime and prostitution rate, and lack of moral value in the society. The others include poor reputation of the country, dishonesty, unemployment, and poverty to mention but a few.
Successes of Government Agencies Fighting Corruption as at Date
Successes of government agencies fighting corruption as at date are many. Let us list them according to the Agencies – EFCC, ICPC and CCB.
A) What are the Successes of Economic and Financial Crimes Commission (EFCC)?
While carrying out its role of waging war against corruption in Nigeria, the EFCC has achieved some successes. The statistics of Record of Investigations and Convictions from 2003 to 2011 confirm this. See breakdown.
Politically exposed persons: 36 convictions, 75 under trial, and 105 under investigations.
High profile cases and advance fee fraud: 428 convictions, 789 under trial, and 445 under investigations.
Fraud and money laundering: 15 convictions, 163 under trial, and 26 under investigations.
Cyber crime/Internet fraud: 137 convictions, 476 under trial, and 186 under investigations.
Notable EFCC Cases from 2015 to Date
Notable cases at the Federal High Court of Nigeria include:
1)         EFCC Vs Dame Patience Jonathan. On this case EFCC obtained an order to seize the sum
of USD $22.3 million in her accounts in Skye bank PLC.
2)         N177 million fraud case of EFCC Vs Professor Benjamin A. Ogunbodede former             Director General of Institute of Agriculture Research and Training.
In this case, EFCC obtained Judgment on October 3, 2017 and the Court sentenced the    accused to 40 years imprisonment. (Source: EFCC homepage https://www.efccnigeria.org/efcc/ )
3  Case of allegation of N450 million fraud between Mohammed Belgore SAN and   Professor Abubakar Suleiman former Minister of National Planning Vs EFCC. The Court          adjourned the Trial of the Case to October 30 and November 1, 2017 for Ruling and    continuation of Hearing. (Source: EFCC homepage https://www.efccnigeria.org/efcc/ )
B) Independent Corrupt Practices and other related Offences Commission (ICPC)
The mandate of Independent Corrupt Practices and other related Offences Commission is to prohibit and prescribe punishment for corrupt practices and other related offences. The attorney General is the chief prosecution officer for their cases in the court of Law.
Revelations from ICPC shows that it discovered and dealt with groups of Corrupt Officials in some Ministries, Departments and Agencies and recovered over 100 exotic Vehicles including armored bullet proof utility vehicles (SUV) worth over N450 million.
Secondly, over the years the Commission had consistently made recoveries of looted public assets such as money and property worth billions of naira.
In addition, due to careful inquiry and diligent prosecution of its cases against suspects, it has succeeded in getting conviction of almost all its cases in court.
C) Code of Conduct Bureau (CCB)
A notable case taken to Code of Conduct Tribunal is the case between EFCC Vs Senate President Bukola Saraki.
The Senate President was standing trial for Corruption and False Assets declaration he made before he became Governor in 2003. The Tribunal entered Judgment in his favor. EFCC has filed an appeal against the Judgment however; Hearing of appeal is yet to start.
Challenges These Agencies Face in the War against Corruption in Nigeria
The EFCC, ICPC and CCB in the war against corruption in Nigeria, have faced some overwhelming problems such as:
1. Lack of a Special Court
Except for the CCB that has its own tribunal, we need special Courts to try EFCC and ICPC cases because of unnecessary delays and adjournments in the usual Courts. A special Court, will give speedy trial of corruption and financial crimes cases and give justice faster.
2. Lack of Assets Forfeiture Law
The Legislature should pass Assets Forfeiture Law quickly. This will allow EFCC to seize assets of suspects of corruption and financial crimes to make them unable to influence results of law suits before the Courts convict them.
3. Inadequate Financial Support
Government should increase budget for these agencies. You need a lot of money to fight corruption and financial crimes.
4. Training Employees of the Commissions
Government should take training of staffs in the above mentioned agencies who investigate and prosecute the anti corruption fight, as first priority.
5. Outdated Laws
The colonial masters wrote the Evidence Act in use in Nigeria in 1945, while the Penal and Criminal Codes are over 50 years old. These Agencies could lobby the Legislature to amend these obsolete laws in line with modern realities.
6. Uncooperative Foreign Countries
The recovery of laundered money by EFCC from foreign countries is difficult. Government should sign repatriation treaties with these foreign countries for quick return of money stolen by public officials.
On October 1, 2017 President Mohammadu Buhari, listed the signing of extradition treaty with United Arab Emirate as one of his achievements. This will make the fight against corruption stronger.
7. Media Trial
Undue publicity of high-profile cases by the media should stop to allow the EFCC, ICPC and CCB to prosecute accused persons in our courts without needless distractions.
8. Hasty Investigations
These agencies should do thorough investigations and get exhibits to support their cases in court, to prevent the Defendants' Lawyers winning cases on technical grounds and their clients getting away with the loot.
9. Lack of Strong Exhibits
In our laws, the burden of proof lies with the Prosecutor, so these agencies should lead evidence with exhibits that help the Courts to find accused persons guilty as charged.
Prospects of this War against Corruption in Nigeria
No doubt the future of the various agencies the government is using for the war against Corruption in Nigeria is bright. However, the following will help them become more effective and able to defeat corrupt public officials and private citizens alike.
The Society should not allow corruption to start in our homes and communities. Prevention they say is better than cure.
To fight Corruption, ICPC should start continuous re-orientation campaigns on citizens in public sector through SERVICOM (Service Compact) charter and the private sector, by rules to keep good morals in business and social engagements among citizens.
Educational Institutions should have Ethics and Moral studies in their curriculum and teach it from Primary School to University. This will change the youths and groom citizens that are free from corruption.
These agencies should do a thorough investigation of cases before they file them in court. Secondly, hiring expert Lawyers and Police Detectives, training, and retraining them on the job will help them win more of their Cases in Court.
Restoring the Judiciary by appointing incorruptible Judges will lead to speedy prosecutions and more convictions of criminal elements in the society. In addition, having a passionate Police force eager to enforce the law will put sanity in our nation.
Government should give enough money to above mentioned agencies for equipment, training, and welfare of officers and men if they want the war to end in their favor.
Finally, our expectation from the war is that corruption stops in Nigeria, with the help of an unbiased Judiciary and well motivated law enforcement agencies; victory for the government is sure.
Read More: 15 Ways to Tackle Corruption in Nigeria
Conclusion
War against corruption in Nigeria is a battle the president has resolved to win so returning to the dark days when Nigeria was a pariah nation is not a choice anymore. Therefore, every Nigerian should support the Government and its agencies to win this war and gain respect of other nations.
📢

We are hiring writers!
Article Writing Jobs
- We are hiring good freelance writers -
Click here to apply