Finance
Money Laundering in Nigeria – Meaning, Causes, History, Laws, Notable Cases, Effects
Money laundering in Nigeria is a crime that must be dealt with if the country wishes to grow its economy, kill corruption and uphold law and justice in the land, and hold its head high among other nations.
This article will define money laundering, show you the causes, trace its history, give the laws and the agencies that fight this crime, notable cases and finally show the effect of this crime on the country.
The conclusion will state the obvious – growth in the economy can occur when you wipe out this crime, get prompt convictions of accused people, tame corruption, and improve the law regularly as the need arises.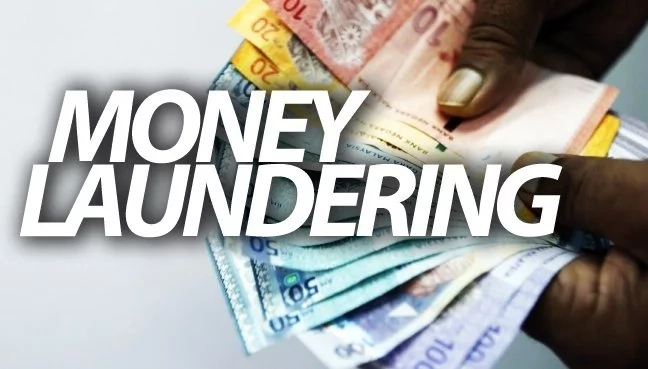 To begin let us define money laundering.
What is the Meaning of Money Laundering?
Money laundering means to manage money illegally acquired from crime to avoid detection. In plain interpretation "money laundering" means "the washing of money". You only wash clothes and things that are dirty.
Therefore if you wash money, it shows that the money you are washing is dirty. All over the world, criminals try to cover the origin of their money to make it seem as if they earned the money from legitimate businesses.
Their goal is to hide the origin to make it untraceable by the law enforcement agencies so that they avoid arrest for committing the crime that generated the money.
Causes of Money Laundering
Criminal gangs do money laundering because they wish to remain anonymous from the public and not arouse suspicion of law enforcement officers over the source of their wealth.
Another cause for money laundering is the need by criminals to evade paying taxes to government.
Criminals do money laundering because they want to be rich and powerful in the midst of other criminals.
They commit money laundering to gain power to influence the political elites of the country by sponsoring their elections.
Those who launder Money use these monies to invest and grow both legal and the illegal businesses in the country.
History of Money Laundering
You can trace the earliest story of the beginning of money laundering to Chinese merchants 2000 years ago who hid money they made from legitimate businesses from greedy kings.
They did it successfully and invested their money in villages but because they failed to declare their wealth to the government, they committed the crime of not paying tax. When you hide your money and fail to pay tax you have committed a crime of money laundering.
In addition, when criminals succeed in laundering ill-gotten wealth it would prove that crime pays which emboldens criminals to commit more crimes to bring in more money.
In the recent times, Money laundering began when criminals formed organized criminal groups in the late 1920's.
A notable leader of a gang Meyer Lansky started modern money laundering.
He was able to launder proceeds from gambling from 1920 to 1932. He opened offshore bank accounts with a Swiss bank and later bought one in 1934 to keep all the proceeds gotten from criminal activities, when they passed the Swiss Bank Act of 1934 into law with the principle of Bank Secrecy.
He later laundered these monies by granting loans to fellow criminals through his bank in a bid to legitimize the source of his wealth.
However, the British Guardian newspaper was the first to use the term "money laundering" while reporting the Watergate Scandal, to show how a company in Miami moved dirty money from United States to Mexico and back to US, for donation to the Committee handling the re-election bid of President Nixon.
Money Laundering Law in Nigeria
Fighting Money laundering in Nigeria begins with the laws available to fight the menace.
In the early 1980s, there was renewed concern because of the impact of narcotics and psychotropic drugs on individuals and national development.
In addition, the ease with which human beings and goods moved all over the world, and how people transferred money easily through electronic means, was a cause for concern of the United Nations.
The International community made efforts to stop movement of hard drugs and psycho tropic substances, by coming out with a resolution 37/141 on 14 December 1984 for the United Nations convention to draft a resolution on Narcotic Drugs.
Its recommendation was for each member nation to pass a law to criminalize:
conversion or transfer of property once they know that such property came from a drug related offence
conversion or transfer of property for the purpose of concealing or disguising the illicit origin of the property
helping any person who commits such an offence or offences to evade the legal consequences of his actions
hiding or covering the true nature, source, location, disposition, movement, rights with respect to, or ownership of property, knowing that such property came from drug trafficking or an offence related to it.
Nigeria signed the agreement on March 1, 1989 and approved it on November 1, 1989.
After ratifying the UN resolution, Nigerian government made the first decree to make money laundering illegal in Nigeria in the Nigerian Drug Law Enforcement Agency (NDLEA) Decree 48 of 1989.
The government followed above decree, with the Money Laundering Decree of 1995 to correct a fundamental flaw of NDLEA Decree 48, that restricted money laundering crimes to the laundering of takings of unlawful drug trafficking.
In year 2000, the UN adopted the Convention against Transnational Organized Crimes (Palermo Convention).
Nigeria money laundering prohibition act
When Nigeria ratified the Palermo convention, she repealed the 1995 Money Laundering Decree and replaced it with the Money Laundering (Prohibition) Act of 2003.
The 2003 law was in use for ten months before the government replaced it with Money Laundering (Prohibition) Act of 2004 which was the existing money laundering law until recently.
To tighten the laws the government passed the Economic and Financial Crimes Commission (EFCC) Act in 2004, and gave EFCC, NDLEA and CBN power to investigate accusations of money laundering and to inspect bank accounts to help in tracing the takings of crimes. The new act was to introduce the term 'Designated Financial Institutions' to include
"dealers in jewelry, cars and luxury goods, chartered accountants, audit firms, tax consultants, clearing and settling companies, legal practitioners, hoteliers, casinos, super markets or such other businesses as the Federal Ministry of Commerce or appropriate regulatory authorities may from time to time designate".
To tighten loose ends in the 2004 Act, the National Assembly passed the 2011 Money Laundering (Prohibition) Act, the President signed it into law on June 3, 2011, and it became the existing law on money laundering in Nigeria.
Cases of money laundering in Nigeria
As you think of how to send tough signals about Money laundering in Nigeria, notable Money laundering cases come to mind.
In the case of Federal Republic of Nigeria vs. James Ibori & 5 others, EFCC charged James Ibori who was governor of Delta State from 1999 to 2007 with embezzlement of money from the state treasury and laundering the same through associates to UK, thereby breaking the provisions of the Money Laundering (Prohibition) Act (2004) of Nigeria.
The EFCC lost the Ibori case however government convicted and jailed him through a UK court of law.
The next case is that of the former governor of Edo State, Lucky Igbinedion. EFCC charged him with embezzling about N4.4 billion and money laundering, while serving for eight years as governor; he settled through plea bargain, paid some fine and forfeited some properties.
In the case of former Inspector General of Police, Tafa Balogun vs. EFCC, he too settled this case through plea bargain just as they did for Lucky Igbinedion.
The Economic and Financial Crime Commission (EFCC) recently revealed that past Nigerian Politicians stole about US $521 billion and hid it in foreign banks while past military rulers of the country laundered about US $400 billion.
See More: The Role of EFCC in Fighting Corruption in Nigeria
Effects of Money Laundering in Nigeria
There are various effects of money laundering. They include its effects on the economy shown in how the manufacturing of domestic products fared, socio- economic environment, financial and political environment, and the oil and gas sectors.
Lets us elaborate above factors.
One of the effects of money laundering on manufacturing of domestic products, show that when money from crime is laundered by importing goods into the market, which they sell at ridiculous prices to wash the money and make it legal. They sell those goods below their cost price to kill local businesses and frustrate entrepreneurs who cannot compete with such goods to close shop.
Internationally, the socio-economic effect of money laundering and other financial crimes show that foreigners and their corporate organizations exclude Nigeria and its citizens from some financial transactions because of poor rating and reputation problem.
Till date some internet companies do not allow Nigerians to carry out financial transactions on their platforms.
One political effect of Money Laundering in Nigeria show that Politically Exposed Persons that launder money, make the world label the country as a highly corrupt Nation where its leaders steal the economic wealth meant for generations yet unborn.
Another effect is that people who do money laundering use their ill gotten wealth to sponsor political candidates of their choice and end up imposing their candidates on the people. If they succeed they would control the government.
One financial effect of money laundering is that the government loses tax revenues as criminals who do money laundering, fail to pay tax to avoid discovery and prosecution.
The effect of money laundering on oil and gas sector show that politically exposed persons buy oil marketing companies and cause instability and scarcity in the sector to enrich themselves.
These influential people join other backward stakeholders to frustrate the passing of the Petroleum Industry Bill (PIB) that would transform the sector for the good of the masses.
Conclusion
Money laundering in Nigeria: meaning, causes, history, laws, notable cases, and effects show that it is bad, could destroy the moral fabric of the nation, frustrate entrepreneurs, and cause the nation its reputation and lead to economic slump.
However, the laws to tackle the menace have evolved over the years but need constant improvements to allow for diligent prosecution and conviction of accused persons. More so, the few notable convictions took place outside Nigeria.
Finally, we call on the APC led government to stamp out corruption, arrest and jail those who launder money to grow the economy, instill high moral standing among citizens to improve the image of Nigeria abroad.
Source of Data: United Nations, EFCC, Nigeria Law Report, Wikipedia.
Click here to see the latest
Study Abroad Scholarships and Guides
Click here to see the latest
Jobs opportunities in Nigeria
.
Click here to Join
Recharge and Get Paid
Click here to Read Latest School News in Nigeria
Copyright Warning!
We work really hard and put a lot of effort and resources into our content, providing our readers with plagiarism-free articles, original and high-quality texts. Contents on this website may not be copied, republished, reproduced, redistributed either in whole or in part without due permission or acknowledgement.
Proper acknowledgement include, but not limited to (a) Proper referencing in the case of usage in research, magazine, brochure, or academic purposes, (b)"FAIR USE" in the case of re-publication on online media. About possible consequences you can read here: What are the consequences of copyright infringement? In an effort to protect our intellectual properties, we may report your website to Google without prior notice and your website be removed from search engines and you may receive a strike. All contents are protected by the Digital Millennium Copyright Act 1996 (DMCA).