Here is a comprehensive list of the top 20 women Empowerment Programmes in Nigeria that women can benefit from.
In no particular order, this article sheds light on thriving women empowerment programme that have been actively impacting the lives of Nigerian women since inceptions.
👉 Relocate to Canada Today!
Live, Study and Work in Canada.
No Payment is Required! Hurry Now click here to Apply >>
Immigrate to Canada
In this post, we will give explanations to the following queries:
empowerment training programs
women empowerment and national development in nigeria
empowerment program in nigeria
women empowerment and national development in nigeria pdf
federal government empowerment program 
importance of women empowerment
women empowerment pdf
youth and women empowerment in nigeria
Top 20 Women Empowerment Programmes in Nigeria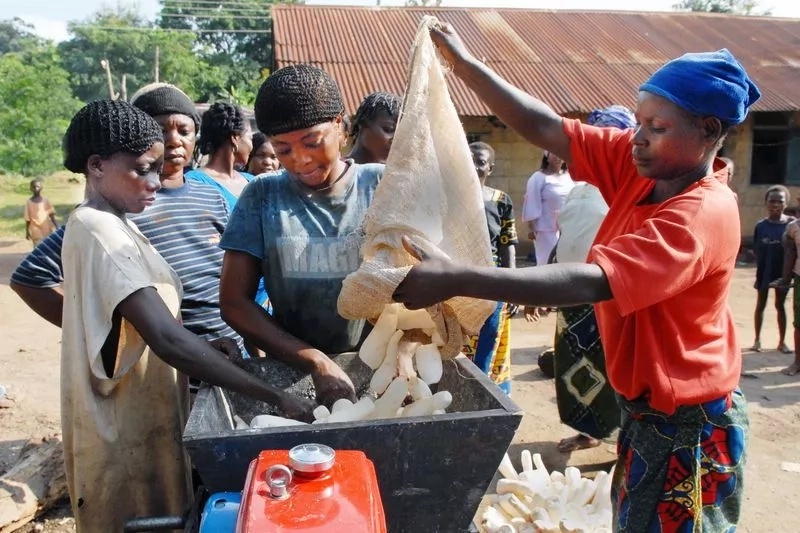 1. The Widow Support Initiative
Initiated in 1992 by Professor Pat Utomi, is aimed at supporting women in abating poverty amongst other challenges they encounter after the demise of their spouses.
The initiative also fights injustice and barbaric cultural practises against widows by educating them on their rights, addressing these injustices in the law court and effecting acts to protect the average Nigerian widow.
This initiative is run by a nongovernmental organisation known as centre for values in leadership in Nigeria. It is located in Lagos. They can be reached by email: ebube@cvl.com.ng or mwaulu@cvl.com.ng.
2. The Centre for Values in Leadership in Nigeria
Is another initiative that also operates a youth entrepreneurship, agro processing and vocational skills acquisition programme for a period of twelve months.
Candidates must within the age range of eighteen to forty years with a minimum school certificate. Trainings include agriculture and agro processing.
Creative economy which includes fashion, photography, creative arts and entertainment; and Retail Trading which includes buying and selling, broker commission etc. Trainings take place in Lagos, Delta, Adamawa, Anambra, Kano and Kwara states. Contact uachunine@cvl.com.ng
👉 Relocate to Canada Today!
Live, Study and Work in Canada.
No Payment is Required! Hurry Now click here to Apply >>
Immigrate to Canada
2. Women Empowerment Programme and Scheme Synergy: (WEPSS)
WEPSS was initiated by intels, an oil and gas company in Nigeria in 2013 to empower rural women through a twenty year period of training in fashion design and tailoring.
The scheme has produced over fifty thousand garments within its manufacturing infrastructure. In 2017, two hundred women graduated from the scheme and this year 2018, the scheme is set to increase the number of its beneficiaries to two hundred and fifty.
The initiative is operative in the Niger delta region.
3. Women For Women International
Initiated in the year 2000, WFWI helps Nigerian women to harness their skills in the fields of agriculture, Animal Husbandry, knitting, petty trading, poultry and small medium enterprise.
It is headed and directed by Bukola Adeola as an international non profit organisation. It is most effective in Enugu and Plateau states and operates internationally in Congo, Rwanda, United Kingdom and Iraq. Find out more on www.womenforwomen.org
4. Sheleads Africa
Is an empowerment scheme that is very effective in four locations in Nigeria namely: Abuja, Lagos Island and Mainland, and lastly in Kaduna states.
It renders trainings to women to help them identify, to support and find their business ideas. Find out more on www.sheleadsafrica.org/accelerato
5. Operation Hope
This is a small business empowerment scheme for women from low wealth neighbourhoods to help abate poverty in Nigeria.
5. Unic Foundation
In partnership with Dosarat multibiz concept is a nongovernmental organisation in Lagos that trains young women in ICT fields, energy, catering, agribusiness, fashion, entertainment, emergency and security technology. www.unicfoundation.com
6. Awesome Treasure Foundation
Is a religious foundation in Lagos founded by Pastor Jumoke Adenowo to aid growth and development of women in Nigeria through purpose fulfilment by connecting them to one another.
7. African Women Power Netwrok
Also located in Lagos is a strong platform for female entrepreneurs in Nigeria. Here, women are trained in fields of agroprenuer and has executed several projects for secondary school students.
8. Mirabel Rape Crisis Centre
Is a nongovernmental body that seeks justice and provides rehabilitation for rape victims by assisting them in gaining access to free medical services, legal services and counselling services.
9. Nigerian Women Fund
Founded by Olufunke Baruwa is an initiative that seeks to solely increase the number women of governance and to attend to the issues of gender imbalance in governance in Nigeria; they propel women to awake to their political responsibilities and to play a significant role in governance.
10. WIMBIZ
Was founded in 2002 by different individuals to address the challenges the Nigerian woman encounters in her work place, business, and organisations and in leaderships.
Wimbiz has greatly increased the number of women at the top of several organisations today.
11. Well Being Foundation
Founded by the wife of the Nigerian senate president Mrs Toyin Saraki, this initiative is focused on equip Nigerian women on maternal, new born and generally child health information to reduce child mortality rate and to ensure the safety of expecting mothers in Nigeria.
12. Women Development International Association (WODIA)
Is an organisation that aims to improve the general well being of women by improved healthcare services, ensuring women access soft loans for small scale business and providing employment opportunities for sex workers.
13. Girls Power Initiative
Was founded in 1993 (twenty years ago) in calabar, Cross River state by Grace Osakue and Bene Madunagu to support the adolescent girl child Nigeria by equipping her with skills, information and opportunities required to help them grow into fulfilled young women through research, education and action.
It is also functional in Benin City, Edo state where several campaign against female genital mutilation and entrepreneurial trainings have held.
14. Women Empowerment and Enlightenment Programme
Tackles issues of gender inequality, poverty and general issues that limit the Nigerian woman especially at rural levels.
They aim to bridge the gap between rural and urban women and promote successful women who have won impressively in different spheres of life. www.weecng.com
15. WAAW Foundation
Working to advance science and technology in Africa women foundation was founded by Tolulope Owajoba Adeyemo in Lagos in 2007 with an operational office in Texas.
It aims at increasing the number of African women entering into science and technology to ensure that they are beneficial to entrepreneurship in Africa. www.waawfoundation.org
16. Moremi Initiative
The moremi initiative leadership empowerment and development founded in 2004 invites women to take part in a twelve month course in programmes that include: training and education, mentoring, support and resource assistance and professional internship. www.moremiinitiative.org
17. Stand to End Rape Initiative
As the name implies is a nongovernmental organisation that seeks to support rape victims, end gender violence and to build a rape free society. Led by Oluwaseun Ayodeji Osonobi, they organise awareness seminars, therapy and peer mentoring.
Read Also: Top 20 Youth Empowerment Programs in Nigeria
18. Kudirat Abiola Initiative for Democracy
Was founded in 2006 by Hasfat Abiola Costello in memory of her mother. It collaborates on projects aimed at removing barrier to women public participation and ending violence against women so they can fully participate in social, economic and the political development of Nigeria. www.kud.org
The Lagos state currently has an ongoing empowerment scheme for youth in health care, hospitality and tourism, construction, entertainment, manufacturing and garment making. Register here www.lsesp.ng
📢

We are hiring writers!
Article Writing Jobs
- We are hiring good freelance writers -
Click here to apply
👇👇👇👇👇
Immigrate to Canada Via Job Offer!
Get latest Jobs in Canada for foreigners with visa sponsorship 2023 and how to apply. Don't miss this opportunity that can help you relocate to Canada with your family.
👇👇👇👇👇