Career
7 Things To Do After Graduation In Nigeria
After your graduation in Nigeria, there exists a gap between the graduation time and the time for the call up to the National Youth Service corps which has often become a time where one can feel rather lost in the grand scheme of things.
No worries! You can actually have a swell time this period as there are loads upon loads of thing that you can do when you graduate. All it requires is a little bit of your imagination and you're all set to do great things during this period!
👉 Relocate to Canada Today!
Live, Study and Work in Canada.
No Payment is Required! Hurry Now click here to Apply >>
Immigrate to Canada
Read Also: How To Start Advertising Agency In Nigeria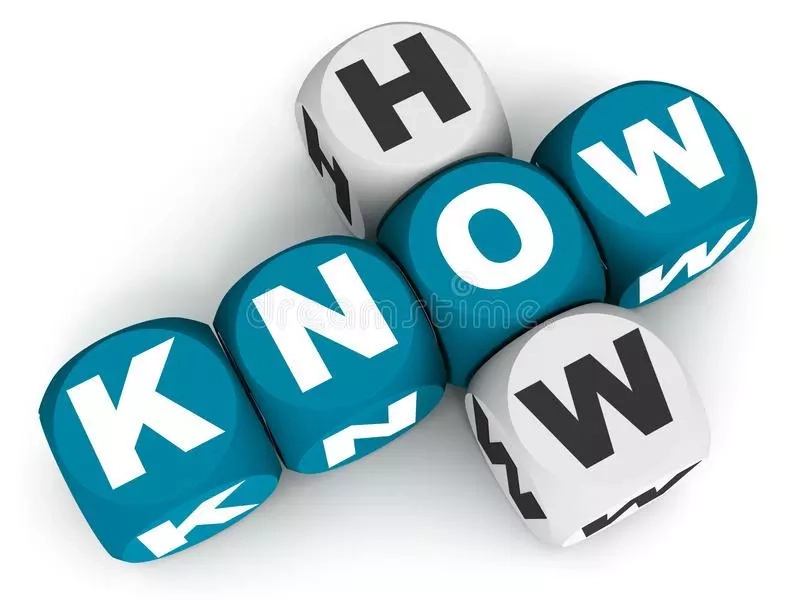 So, without further ado, here is a list of things that you can do immediately after graduation:
1. Take up an internship
Believe it or not, it is possible for you to take up that dream internship in the career of your dreams that you have been looking since before your project got finished.
This of course increases your employability later on as it becomes a core part of your work experience. Internships exist all over the place and companies are usually very accommodating to have interns who want to learn on the job.
The only downside to this however is that the pay will not be as it ought to be when you have completed your NYSC. But hey, it still works doesn't it?
Read Also: How To Become A DSTV Agent
2. Learn a vocational skill
This one is the obvious choice for many people as the job market is not what it used to be in Nigeria. This of course is referred to as "cross-over" skills. Cross-over skills are skills that one possesses which can be used to make money in the place of formal education.
While this may not be to the liking of some, anything that pays your bills in the interim between when you finish school and when you go for the National Youth Service Corps is a welcome idea.
👉 Relocate to Canada Today!
Live, Study and Work in Canada.
No Payment is Required! Hurry Now click here to Apply >>
Immigrate to Canada
Besides, the ones who want to become self-employed take this route so as to become bosses of their own one day. Also, even during and after the service year such people already have what they can start doing to make their money.
3. Go for professional certification
This is another way to make the most valuable use of your time. Professional certifications in your field of choice not only add value to your degree, but also make you a specialist who can even be paid ahead of your peers.
Professional certifications give you that required edge which will separate you from others and make you to become a superstar ahead of your time.
Professional certification makes the graduate to automatically gain traction as when job descriptions are being handed out, that required experience comes in handy.
The graduate is now seen as an expert who can be hired even if the required work experience is virtually nonexistent.
4. Become a volunteer
There are many social development programs across Nigeria where you can volunteer your time, skills and services.
This may actually be a blessing in disguise as many graduates suddenly find themselves working in the non-profit sector with non-governmental organizations.
This again, to many people it may not seem like much, but it is valuable work experience which you will take with you for life. If you have a heart for helping people, then this may be for you.
Again, it adds the kind of strategic value to your resume that many employers find endearing. It can even separate you from the rest of the pack by having non-profit experience which is also a career pathway for job opportunities in places like the United Nations!
And if you don't know how to go about this, simply look for the nearest orphanage near you, go to the nearest internally displaced people's camp, ask your faith leader on charity organizations where you can use your time and be of service to humanity, generally ask around and be sure that you will definitely find more than adequate responses from people!
Read Also: How To Export Agricultural Produce In Nigeria
5. Pursue your masters
Now, since we know that the National Youth Service Corps may be like a year away, it is possible for you to get your Master's degree over and done with so that you can beat your peers to it and overtake them in the career route!
Of course professional courses like Medicine, Law, Engineering and even Architecture usually offer Masters' degree holders better remunerations that those who have just their bachelors.
This is true especially in trying times such as this where even doctorate holders cannot find the jobs that they so desire simply because of the economic shift that exist today.
Alternatively, if you're within the age bracket you can pursue your masters' degree and then after it present yourself for service into the National Youth Service Corps.
In fact, it is the law that if you graduate between the ages of twenty and thirty you must present yourself for service even at the age of fifty!
6. Go on a trip
Do you remember that place that you so wanted to go to but couldn't go because you were in school? Well. Now is the time for you to be able to make a decision!
You can decide to take a trip and see all the places you wanted to see when you were still in school. This can work out for you especially if you have familiar people in such locations who may be friends or family.
A change of scenery will not hurt you as that may also be the place where you find your helper of destiny. Also, it is often said that: "Travel is the best education".
So are you ready for another form of learning? You can also work while you travel or even school while you travel; killing two birds with one stone!
Read Also: How To Start Photography Business In Nigeria
7. Become self-employed
This route can work for you if you either were involved in a business before graduation or you decided that you do not want to work for anybody after you get your degree.
Self-employment works especially when the individual in question demonstrates the required entrepreneurial skills that are required to climb the business ladder in life.
This can also help as the Nigerian economy is largely dependent on what you can do for yourself and not what others can do for you via employment.
Besides, being self-employed will also can be your career pathway as great businesses usually start this way. All you need is an idea. So what are you waiting for? Find a need and fill it!
There are so many things for you to do before you graduate. All you have to do is to use your imagination. Is there anything that has been coming to mind lately?
Have you spoken to someone and been given tips on what you need to do? Are there opportunities that have come to you and that you want to take? Feel free to share them below! Someone might also gain from you!
👇👇👇👇👇
Immigrate to Canada Via Job Offer!
Get latest Jobs in Canada for foreigners with visa sponsorship 2023 and how to apply. Don't miss this opportunity that can help you relocate to Canada with your family.
👇👇👇👇👇