Agriculture
How To Export Agricultural Produce In Nigeria
The exportation business needs more people and this business is a profitable business in Nigeria. There are confirmations from the Punch newspaper and the report is that the exportation of Nigeria as a country has earnings that is up to $730m (N143 billion) in exporting non oil products and this was within the 4th quarter of the year 2015.
Nigeria as a country has a potential to export many agricultural produce and Nigeria can be the top food producer in Africa.
👉 Relocate to Canada Today!
Live, Study and Work in Canada.
No Payment is Required! Hurry Now click here to Apply >>
Immigrate to Canada
Then on January 2016, Mr Olusegun Awolowo who was the Executive Director (CEO) of NEPC which is the Nigerian Export Promotion Council said NEPC has brought in strategies and these strategies can promote the national revenue of the non oil exportation to $18b.
Read Also: How to Export Goods from Nigeria to other countries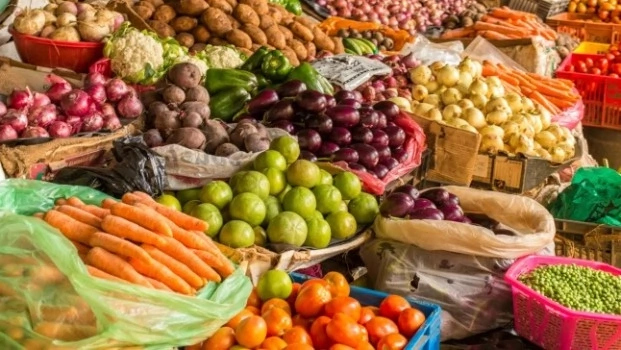 Nigeria is not tapping effectively from its exporting potential and the oil boom makes some government in Nigeria see oil as the only way for the Nigerian economy and this is not so. Entrepreneurs and the government can tap into this potential and more hands are needed.
The government of Nigeria should do something about this oil mentality since Nigeria can become an agricultural exporting giant.
What Are The Benefits Of Exportation of Agricultural Produce?
Exporting agricultural produce has benefits for both the exporter and the country.
Profitability of agricultural exportation business
Exporting to many countries is very profitable in Nigeria and many are yet to find out. Nevertheless more and more people are joining this business.
Read Also: How to Become Export Merchant in Nigeria
Diversification of the economy
The mentality of seeing oil as the only way for the Nigerian economy is not the best for Nigeria. Nigeria ought to tap into their potential.
👉 Relocate to Canada Today!
Live, Study and Work in Canada.
No Payment is Required! Hurry Now click here to Apply >>
Immigrate to Canada
The US, China and Japan are the top economies in the world today and this is due to the exportation. Diverse economy is preferable mono economy.
Employment
Many employment opportunities exist with exportation and this begins from the manufacturing to the exportation. Someone and the next person is needed to do one thing or the other leading to more employment opportunities.
Reduce loss
There are wastage reports coming from the Food and Agricultural Organization (FAO) of the United Nations and this is about the wastage of a certain percentage of some agricultural products. Exportation will reduce waste and loss.
What Agricultural Items Can You Export?
This is one of the questions to answer before you begin and the answer tells you what items you can export. The answer to this question is that it is dependent on the ones you have interest on, the capital and items available.
There are many items to choose from depending on some factors and examples of items are: ginger, cashew nuts, cocoa butter and cow horns and cow bones, groundnuts, rubber, sheanuts and gum Arabic, shea butter, plantain flour and spices, mangoes and vegetables.
Others are prawns, shrimps, ground melon, ground maize and beans. The raw materials have an earning potential and maximising profits happens by adding values before doing the exportation. Exporting shea nuts lead to earnings and you can add value by processing it.
Read Also: How To Package Agricultural Produce In Nigeria
Agricultural Items That Are Not To Be Exported
There are certain items that you don't have to export and this is because they are on the prohibition list of exports and the items are scrap metal, artifacts, timber, skin and hides (raw), maize and antiquities etc.
Others include rubber lumps and rubber latex (unprocessed) that are not finished. There is classification of animals and the classification is as endangered species e.g. lizards, elephants, crocodiles and monkey.
Steps To Export Agricultural Produce
1. Conduct research and good business plan for your agricultural exportation business
You first get a good business plan and the business plan should contain necessary details like:
a. Who is it meant for?
b. What are you exporting?
c. What is your starting capital?
d. What is the location of the raw material?
e. How much do you have for it?
f. Is it profitable? What is the ROI is Return on Investment
g. What about payment? What is the rate of exchange and how long does it take to receive payment?
h. How do you add value to the product?
i. Is this product seasonal or preservable or frequently in use?
j. How do you ship and transport?
2. Business name registration for your agricultural exportation business
Ensure that the name you give your business is unique and is not used elsewhere to avoid confusion. Your business name is your business name and get the necessary registration.
Getting a business name helps you to obtain more credibility and is necessary for your license. This business can be a cooperative society, Limited Liability Company or NGO.
Read Also: How To Start Agricultural Machinery Business in Nigeria
3. Obtain the export license (NEPC) for your agricultural exportation
a. Purchase the registration form for the exporters and the cost for this should be at N1000.
b. Payment of a processing/registration fee of N10000.
c. Submission of completed form of registration and this should be to the NEPC and also attach with it the
For Document:
i. Articles of Association and the Certified True Copy of Memorandum.
ii. A photocopy of the Certificate of Incorporation of the company.
iii. Copy of the Law forming the agency and this is obtainable for a government organization and also a Certified True Copy of the Form CO7. You can also register by going to their website.
Sourcing Buyers For The Agricultural Produce
a. Websites for international trade: Sourcing of buyers through some international websites.
b. Relatives and friends: Some business colleagues like relatives and friends can engage in this business with you.
c. Obtain the recommendations for buyers and the rest of consulting firms can be useful.
Read Also: 15 New Innovations To Boost Agriculture In Nigeria
Conclusion
This article shows you how you can export agricultural produce in Nigeria and diverse economy is preferable to mono economy and exportation of agricultural products is one thing that benefits the exporter and also the country and there are many agricultural products where you can choose from.
📢

We are hiring writers!
Article Writing Jobs
- We are hiring good freelance writers -
Click here to apply
👇👇👇👇👇
Immigrate to Canada Via Job Offer!
Get latest Jobs in Canada for foreigners with visa sponsorship 2023 and how to apply. Don't miss this opportunity that can help you relocate to Canada with your family.
👇👇👇👇👇