Economy
Adulteration of Petroleum Products in Nigeria
Adulteration of petroleum products is the mixing of pure products with other substances thus interfering with the quality and normal behavior of the products. The petroleum products that are adulterated are mostly imported refined products which are ready for consumption.
Commonly adulterated Petroleum products are mainly kerosene which is a major source of fuel in most Nigerian households due to unstable power supply and high cost of gas, and petrol which is used to run the engines of most vehicles since Nigeria is still largely dependent on roads as the major means of transportation.
Petrol is also used to run power generating sets in homes and industries due to inadequate power supply. These products are usually mixed with each other e.g. kerosene mixed with diesel, petrol mixed with kerosene or kerosene mixed with petrol in varying proportions.
Read Also: Top 11 petroleum products and their uses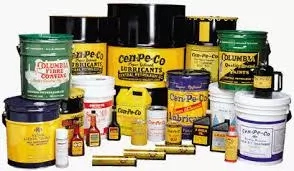 This is dangerous to consumers who use these products at home and other places because kerosene mixed with petrol or diesel for instance is far more inflammable than pure kerosene and petrol mixed with diesel or kerosene will not function correctly to operate motor vehicles or generating sets.
Adulteration of these products therefore poses serious safety, health and environmental challenges to humans and other forms of life in the environment.
Causes of Adulteration of Petroleum Products
There are numerous reasons for adulteration of petroleum products, one of which is scarcity. It is evident that Nigerians suffer scarcity of refined petroleum products majorly kerosene and petrol.
This is more severe during festive periods but has persisted of recent as seen from the long queues at filling stations and the high prices of these products all over the country despite Nigeria's abundance of petroleum.
According to the Nigeria National Petroleum Corporation (NNPC), this scarcity is due to insufficient reserves, pipeline vandalism, delayed clearance at the ports during importations (since we import refined products), and diversion of these products after importation.
Read Also: 10 problems in Nigeria oil and gas industry and possible solutions
As a result, marketers adulterate petroleum products to meet the growing demand since the number of consumers is increasing by the day. Petroleum products are also adulterated to increase the profit margin of marketers.
As the adulterated products are sold in larger quantities than the pure, so-called black marketers make more profits at the detriment of the health and safety of their unknowing customers who buy from them at exorbitant prices.
Pipeline vandals who steal petroleum products through vandalism end up mixing the products with other substances as well before selling to the people living in settlements close to such pipelines. This makes pipeline vandalism a major cause of the increase in adulterated petroleum products in Nigeria today.
Recent Cases of Petroleum Products Adulteration
There have been several cases of petroleum products adulteration in the past but the most recently reported case by the Nigerian National Petroleum Corporation (NNPC) was of pipeline vandalism in the Warri-Edo axis in the South-South region of the country which had led to stealing of kerosene by the vandals.
This kerosene was suspected to have been mixed with PMS and Diesel and was likely sold in nearby communities. It is therefore evident that adulteration of petroleum products is not yet a thing of the past as this case was published on the corporation's website on May 16 2018.
Although the public was warned against buying Kerosene from illegal marketers around the time, not everyone in the affected area may have gotten this warning or they may have no alternatives as some of the victims are rural dwellers with very little access to these products.
Effects of Petroleum Products Adulteration
The negative effects of petroleum products adulteration are manifold. First of all the government loses significant revenue when imported refined petroleum products are diverted and adulterated.
The government cannot account for diverted products so taxes and import duties cannot be collected from those importing the products
Read Also: 10 best oil and gas training institutes in Nigeria
This causes great economic loss for Nigeria as a nation. Secondly, there have been reported cases of explosions in homes leading to serious injuries and in many instances death of unsuspecting victims who use adulterated kerosene purchased from illegal dealers.
Emissions from exhausts of vehicles using adulterated petrol can induce cancer in people that inhale air contaminated with these gases especially in big crowded cities.
The use of adulterated petrol in vehicles also contributes significantly to global warming because it leads to increasing concentration of Carbon (IV) Oxide in the atmosphere resulting in global warming which is responsible for several disease out breaks, prolonged droughts and environmental catastrophes such as the recently reported tsunamis and hurricanes.
Use of adulterated petrol also leads to damage of vehicle engines which increases cost of maintenance for vehicle owners and in many cases result in knocking of car engines.
How to Prevent Adulteration of Petroleum Products
With the economic hardship that is sweeping across Nigeria currently, all hands must be on deck to see that adulteration of petroleum products is stopped so that the health and safety of Nigerians will be secured as most people cannot afford to feed let alone foot hospital bills.
First, more stringent measures must be put in place by relevant authorities to checkmate the activities of illegal dealers in adulterated petroleum products. Although there is legislation in place to ensure such practices are controlled, much work still needs to be done first of all to curtail pipeline vandalism.
Read Also: Capital Needed to Set Up a Petrol Station in Nigeria
The task force in charge of pipeline protection must put in more effort and go on more regular patrols to ensure no vandals get to the pipes unnoticed. Secondly, the government should cut down on bureaucracy at the borders in clearing refined petroleum products coming into the country.
This will reduce scarcity and the likelihood of illegal marketers adulterating such products as there would be sufficient supply to go round in all filling stations both in rural and urban areas of the country.
Diversion of imported petroleum products must also be prevented to ensure the government gets the expected revenue from these products to reduce national economic loss. Finally, the public plays a vital role to ensure black marketers are dealt with.
Any case of adulterated fuels should be reported to relevant authorities for timely action to curb the activities of these illegal dealers that are destroying our national heritage.
Notable Government Agencies Responsible for Controlling Adulteration
There are major government agencies that are responsible for controlling the activities of illegal dealers in petroleum products to ensure the safety of consumers.
The NNPC is the major regulatory body for petroleum products in the country and it operates subsidiaries in the upstream and downstream marketing and distribution of petroleum products.
Under the NNPC is the Nigerian Content Division which is responsible for implementation of Nigerian content policy for petroleum products. The Directorate of Petroleum Resources however is the main body responsible for regulating petroleum products.
Its functions include ensuring compliance with established regulations guiding circulation of products, ensuring safety of consumers of petroleum products and issuing licences and permits to dealers in the country.
Penalties for Defaulters
There are penalties clearly spelt out for defaulters in petroleum products regulations under the Miscellaneous Offences Act of the federal government of Nigeria. Under this act, anyone convicted of pipeline vandalism in any form will be sentenced to prison for life.
It also states that anyone who imports, exports, sells, distributes or deals in petroleum or any petroleum product in Nigeria without proper license by the proper authorities thus robbing the government of revenue from such products will be liable on conviction to be sentenced to prison for life and any vehicles, aircraft or vessel associated with such activities will be forfeited to the federal government.
It also states that anyone charged with and is convicted of adulteration of petroleum products will be liable to imprisonment for a period of up to ten years and the federal high court may offer compensatory award as it deems fit to any unknowing person who purchases such adulterated products .
These are the penalties for those involved in adulteration of petroleum products and illegal dealers but are they fully implemented to protect the Nigerian consumer?
Read Also: 25 top oil and gas companies in Nigeria
Recommendation and Conclusion
We have seen the terrible effects of petroleum products adulteration and illegal dealers in Nigeria. Since there are penalties for these crimes, the government should work towards ensuring that such penalties are meted out to individuals involved in these practices in accordance with the law.
This will reduce the circulation of adulterated petroleum products in Nigeria and ensure the safety of the Nigerian consumer.
The public must also play a role by informing relevant authorities whenever they come across illegal dealers with adulterated products so that they can be brought face to face with the law. That way, we will be able to rid our country of this problem and lead better lives for it.
Click here to see the latest
Study Abroad Scholarships and Guides
Click here to see the latest
Jobs opportunities in Nigeria
.
Click here to Join
Recharge and Get Paid
Click here to Read Latest School News in Nigeria
Copyright Warning!
We work really hard and put a lot of effort and resources into our content, providing our readers with plagiarism-free articles, original and high-quality texts. Contents on this website may not be copied, republished, reproduced, redistributed either in whole or in part without due permission or acknowledgement.
Proper acknowledgement include, but not limited to (a) Proper referencing in the case of usage in research, magazine, brochure, or academic purposes, (b)"FAIR USE" in the case of re-publication on online media. About possible consequences you can read here: What are the consequences of copyright infringement? In an effort to protect our intellectual properties, we may report your website to Google without prior notice and your website be removed from search engines and you may receive a strike. All contents are protected by the Digital Millennium Copyright Act 1996 (DMCA).