Education
10 best oil and gas training institutes in Nigeria
Do you want the best of oil and gas training for your oil and gas enterprise? There are many places where you can get oil and gas training that can enable you to work in any oil and gas firm. In this article, I will share with you the 10 best oil and gas training institutes in Nigeria.
Oil and sector is a booming sector in Nigeria. Whether you had formal education or not, there are training programmes that can give you the best of training in the oil and gas sector.
👉 Relocate to Canada Today!
Live, Study and Work in Canada.
No Payment is Required! Hurry Now click here to Apply >>
Immigrate to Canada
Here in InfoGuideNigeria.com, we write and publish various helpful contents on the web. In this article, will focus on the following topics:
oil and gas training in lagos
oil and gas drilling training in nigeria
oil and gas training in port harcourt
courses in oil and gas management
professional certification courses in oil and gas
oil & gas training centre port harcourt, rivers
oil & gas training centre
oil train port harcourt
10 best oil and gas training institutes in Nigeria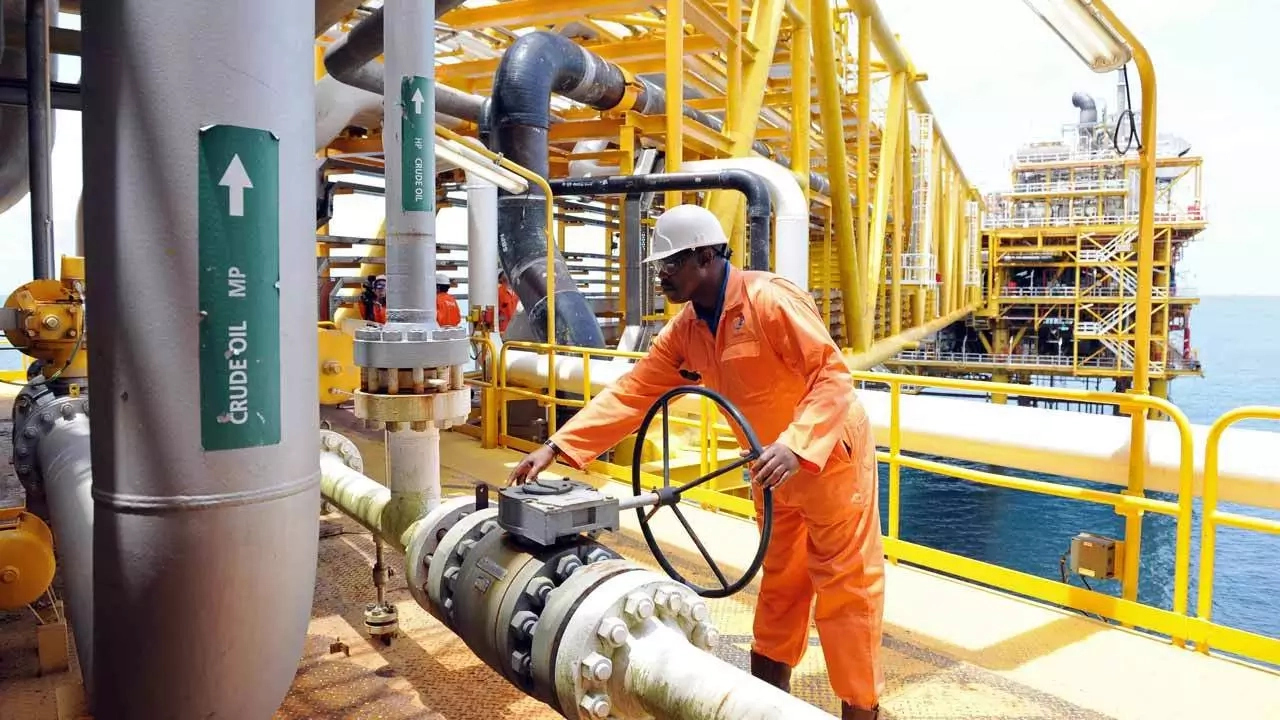 Here we go…
1) Gladson Petrogas Limited
Location: 18 Adeyemo Alakija Street, Construction House, Victoria Islands, Lagos.
Phone number: +23412705578
They are energy consultants and they develop recruitment  with training and development strategies. This training institute located in Lagos offers you better training options in oil and gas.
They are consultants in energy and they enable recruitment operations. Their strategies for training involve energy infrastructures that enable efficient training techniques.
2) Lonadek Oil and Gas Consultants
Location: 285 Akin Olugbade Street, Victoria Island, Lagos.
Phone number: +23417940883
Website: http://www.lonadek.comThey are system consultants, training and software consultants. They are Aveva Country Representative.
3) Deslo energy
Location: No 2 Sanyaolu Street by Oregun bustop, Oregun, Ikeja, Lagos
Phone number: 08038787766, 07035612321           Website:www.deslogenergy.com
👉 Relocate to Canada Today!
Live, Study and Work in Canada.
No Payment is Required! Hurry Now click here to Apply >>
Immigrate to Canada
This training institute is one of the oil and gas training institutes in Nigeria. They also offer online distance learning services. You can book your courses from where you are.
The company organises one on one public training on weekdays which are conducted by certified, highly qualified and experienced trainers. The dates for the courses are scheduled and published offline and online. This kind of training is open that is interested, both individual and company delegates.
Inside the classroom environment, the students from different backgrounds can interact with each other. The courses are taught face to face on weekend by their highly qualified, certified and experienced trainers.
This is perfect for people who cannot take time out of their busy week day to attend a course. This is a lest expensive way to study for qualifications involving industry. These courses are handled precisely like the public week day learning courses, however this is done in weekends.
They also offer a corporate/in-house training of which the company can visit your organization deliver training face to face at your suite and you can send delegates to this company for a group training. Their training is customised.
4) Oil and Gas Academy
Location: 42 Mini-Ezekwu Street, Rumuogba, P.O Box 6056, Port Harcourt, River State.
Phone number: +2348033132187
Website: www.oilgasacademy.org
This training institute is an indigenous training and resource or organization with the vision to offer world-class post-graduation services in continuing education facility which is for human capacity building of the petroleum industry of Nigeria.
The institute collaborates with the Exploration & Production Training Services (EPTS) that is based in Netherlands and this is made up of international trainers.
Their main difference is to develop a facility that is efficient for impacting knowledge & skills and enhancing competency, productivity both in the downstream and upstream sector. They can source both from local and international zones the best of learning consultants
5) Trithel International Consulting Limited
Location: 104 Okpebi Road, Ikeja Lagos
Phone number: 23412220064
Contact email: truth elite it gel consulting.com
Website: http://www.trithelconsulting.com
This company became a limited liability company in 1992. It was created out of the need to offer excellent and world-class training services that enhance recruitment processes.
The training services offered by this company develop manpower for the oil and gas firms across all parts of the world. They provide high quality candidates through their recruitment processes. The courses for this training institute is into educational resources and blue ocean strategy. The company offers variety of courses.
6) Oil Train:
Location: Suites 19 Sentel Plaza, No 24 East West Road, Directly Opposite Deeper Life Headquarters, Port Harcourt, Rivers State, Nigeria.
Phone number: +2347036248614, +2348152208945
Contact email: info@oiltrain.org
The company is an indigenous limited liability company that gives certificates, quality training and other oil and gas related services. They have their corporate offices and outlets for training across the states in Nigeria and clients can also choose their venue.
They are linked with many primary organisations in the oil and gas industry and this ranges from OSHA, International Standard Organization ISO, IOSH and they are also members of renown organisations like IADC, IEEA and BSI. The training institute parades a good number of experienced and well trained staff. Oil
Train as a training institute offers the following courses:
a) HSE (safety courses): they offer a world recognised HSE certification
b) Engineering short courses: they offer certifications on engineering short courses. You can get trained and obtain quality certification on the major engineering short courses
c) Oil and gas courses
d) NDT, Painting, Inspection courses
e) Management courses
f) CAD Design courses
7) Primus:
Location: Primus Nigeria Limited, KM 16 Port -Harcourt/ Aba Expressway, P.O Box 668, Rumuokwurusi, Obio/Akpor LGA, Rivers State, Nigeria
Phone number: +234(0)84773410
Contact email: info@primusng-group.com
Website: http://www.primusng-group.com: The company offers training in the oil and gas industry with it's relevant industry certification. It renders training of international repute.
8) SGS Oil and Gas:
Location: 7b, Etim Inyang Crescent P.M.B, Victoria Island, Lagos, Nigeria
Phone number: +23412805096
Website: http://www.sgs.com.ng
The oil and gas courses offered in this company gives you a practical training for varieties of topics which include petroleum measurement for the transfer of custody, risk management and the loss of control.
The company ensures easy access to their courses by offering SGS Distance system which is a computer-based distance learning programme. The firm also offers public courses.
Don't Miss: 9 Ways To Join Oil and Gas Business in Nigeria with minimal capital
9) Oil and Gas Soft Skills Limited:
Location: 5th Floor, Elizade-Toyota
Plaza, 322A Ikorodu Road, Anthony, Lagos, Nigeria.
Phone number: +234(0)14544482,+234803308454
Contact email: training@og-softskills.com
The training institute gives you many ranges of training that spans across various courses for various industries located across the globe. Majority of their courses are instantaneously accredited and the trait is available in 2 categories which are open training and in-house training.
10) Degeconek Nigeria Ltd:
Location: 241A Ikorodu Crescent, Dolphin Estate, Lagos
Phone number: +234146100423
Contact email: info@degeconex.com
Website: http://www.degeconek.com
Degeconek Nigeria offers a world-class training in oil and gas. They are the pioneer indigenous geoscience consultancy firm that offers geoscience interpretation in the oil stations in Sub-Saharan Africa. They offer training that meet global standards.
Don't Miss: 10 Hottest Professional Courses needed in the Oil and Gas Industry
That"s it on the 10 best oil and gas training institutes in Nigeria. If you like this article, kindly share it on social media and link to us. God bless you.
📢

We are hiring writers!
Article Writing Jobs
- We are hiring good freelance writers -
Click here to apply
👇👇👇👇👇
Immigrate to Canada Via Job Offer!
Get latest Jobs in Canada for foreigners with visa sponsorship 2023 and how to apply. Don't miss this opportunity that can help you relocate to Canada with your family.
👇👇👇👇👇