Charity
7 Ways to Donate Books to Africa and Other Third World Countries
In this post, I will look at the 7 ways to donate books to Africa and other Third World Countries. This information is useful to individuals and non-governmental organization who wish to get involve in book donations to developing countries.
Because the rate of literacy in most developing countries is relatively low and the reading culture is rapidly declining, it is important to know what it takes on how to donate books to Africa and affected third world countries in order to salvage the situation.
👉 Relocate to Canada Today!
Live, Study and Work in Canada.
No Payment is Required! Hurry Now click here to Apply >>
Immigrate to Canada
It is safe to say, the need to donate books to Africa and other third world countries is motivated by the dearth of reading culture and high level of illiteracy.
Books as we all know are instruments and tools for the acquisition of knowledge, skills and creativity, books are essential to the process of education, awareness and development in all spheres.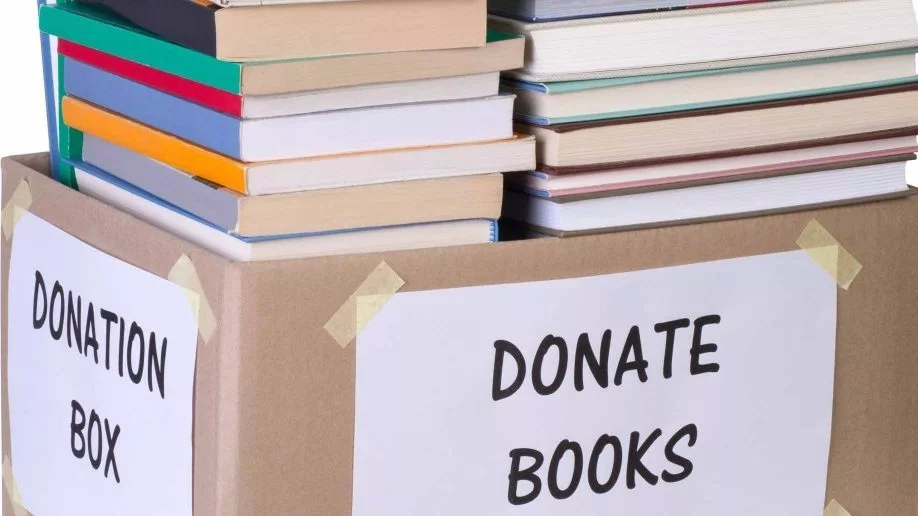 The world cannot sit back and watch developing countries being ravaged by the pangs of ignorance that stems from illiteracy. One effective method if curbing illiteracy is by donating books to Africa and third world countries affected.
In third world countries, most school libraries and public libraries are empty and in remote areas, there are no libraries available. School children in these countries lack basic school materials and it is not uncommon to find five to six children sharing one book in classrooms.
Voluntary organizations and other charitable organizations have made it compulsory to donate books to developing countries as part of their own contribution towards global growth and development.
This article aims at providing direction and serves as a guide to any individual or organization willing to donate books to areas where there is need.
How to Get Books Donations
Organizing a book donation is not easy and must be carefully thought out, planned and implemented in order to achieve its objective which most times is to stimulate the reading needs of the readers and to strengthen their abilities to read and to promote reading culture by supply of reading materials.
👉 Relocate to Canada Today!
Live, Study and Work in Canada.
No Payment is Required! Hurry Now click here to Apply >>
Immigrate to Canada
This explains why it is of utmost importance to carry out a survey on areas in need of book donations, to find out their reading needs and probably their economic situation. Before embarking on a book donation exercise, you must find out the types of books needed.
A school library will need different books from a public library, an elementary school will not need the same kind of books a high school will need. In poverty ridden areas, the people will be more interested in reading on developing skills and boosting creativity to help in alleviating poverty.
Public libraries when equipped with the right contents will build up the populace psychologically, socially and academically. The need for donating the right books can therefore not be overemphasized; donated books must therefore correspond with the requirements expressed by recipients.
Process of Book Donation
There are different parties involved in a book donation exercise and these parties must be in sync with each other to register progress.
1. The Organizer.
This is the person organizing the book donation and the owner and inventor of the project, he or she is the brain behind the project. The organizer is responsible for identifying other relevant parties that will aid the success of the project.
2. The Carrier
This is in charge of transporting donated books and ensuring they arrive their final destination. Books are likely to be transported by road, air or by ship.
3. The Insurer
The insurer will handle everything in relation to risk in cases of fire, theft, damage etc the insurer must ensure that the books are adequately covered by an insurance contract.
4, The Sponsor
The sponsor will bear the financial cost and will be responsible for funding the transportation of books to their recipients.
5. The Recipient
The recipient will take delivery when they get to their final destinations and in most cases, the recipients is a public library with a shortage of books or a school with a lack of reading materials.
6. The Beneficiary
This is the final consumer, reader or user of the donated books. They are the centre of every book donation.
7 Ways to Donate Books to Africa and Other Third World Countries
1. Do-It-Yourself
You can organize book donation exercise following the steps described above.
The organizer must see to it that all of the above are in place and their roles are clearly defined in order to avoid a futile exercise.
You can begin from finding out the required books for the beneficiaries before proceeding to gather the books by sending out notices to schools, people and organizations asking for book donations and funds.
Publicize your book donation by any possible means, social media has so far proven to be flexible, cheap and a very effective medium of publicity, make good use of it. Next, request for volunteers, to assist in sorting out donated books in order of relevance before sending them out to the appropriate quarters.
I mentioned earlier that there are several organizations responsible for donating books to third world countries. They oversee the entire processes from start to finish.
If you cannot carry out the entire book donation process, you can simply reach out to these organizations, find out what they need, collect required books and revert to them. Some of the organizations are listed below:
2. THE AFRICAN LIBRARY PROJECT
This is an African organization that aims at increasing the rate of literacy in Africa by aiding in the improvement small libraries in schools and villages by donating books in English language that are suitable for preschool, elementary school, secondary school and community libraries.
Financial sponsors are an advantage to the organizations and volunteers can collect at least one thousand books for donations.
3. BOOKS FOR AFRICA
This is another nonprofit organization that was incorporated in 1988 and has remained in operations. It has shipped over twenty million books to Africa. They seek donations of used books that are still in good shape for distribution to over forty five African countries.
4. THIRD WORLD ORPHANS
This is also a book donating organization that distributes free books to Africa and other third world countries through the Lubuto library project. They collect donations of funds and books to establish highly accessible libraries to help people in Africa.
They also welcome donations of illustrated children's books. Books donated must however be culturally appropriate for the recipients. The organization also welcomes donation of funds for shipping expenses.
5. BOOKS FOR BARRIOS
This focuses on building a foundational education system in Philippines. They are responsible for some of the most modern books used by school children in the Philippines.
6. BRIDGE TO ASIA
Bridge to Asia sends educational books to China, Vietnam, and Cambodia.
7. BETTER WORLD BOOKS AND INTERNATIONAL BOOKS PROJECT:
These are organizations that send book donations to developing countries all around the world.
That's it on the 7 ways to donate books to Africa and other Third World countries. If you have other book donation process that is not stated here, kindly share it with us via email – InfoGuideNigeria[at]gmail.com. We will use our information to update this post to make it more useful to those who wish to get involve in book donation.
If you love this guide, then share it to encourage us. Thanks for reading.
📢

We are hiring writers!
Article Writing Jobs
- We are hiring good freelance writers -
Click here to apply
👇👇👇👇👇
Immigrate to Canada Via Job Offer!
Get latest Jobs in Canada for foreigners with visa sponsorship 2023 and how to apply. Don't miss this opportunity that can help you relocate to Canada with your family.
👇👇👇👇👇