Duties of a Paralegal: The duties of a Paralegal can be used to advertise for qualified candidates to work in your establishment. Adjust the example to fit your requirements.InformationGuideNigeria
Read Also: Duties of A Personal Assistant
👉 Relocate to Canada Today!
Live, Study and Work in Canada.
No Payment is Required! Hurry Now click here to Apply >>
Immigrate to Canada
Who is a Paralegal?
A Paralegal is a type of legal professional who, unlike a Solicitor, Legal Executive, or Conveyancer, does not have a formal qualification. Even though entry-level paralegal jobs are usually administrative and support positions in law firms and in-house legal teams, more and more professionals in paralegal jobs are taking on complex fee-earning responsibilities that are similar to those of a trainee solicitor.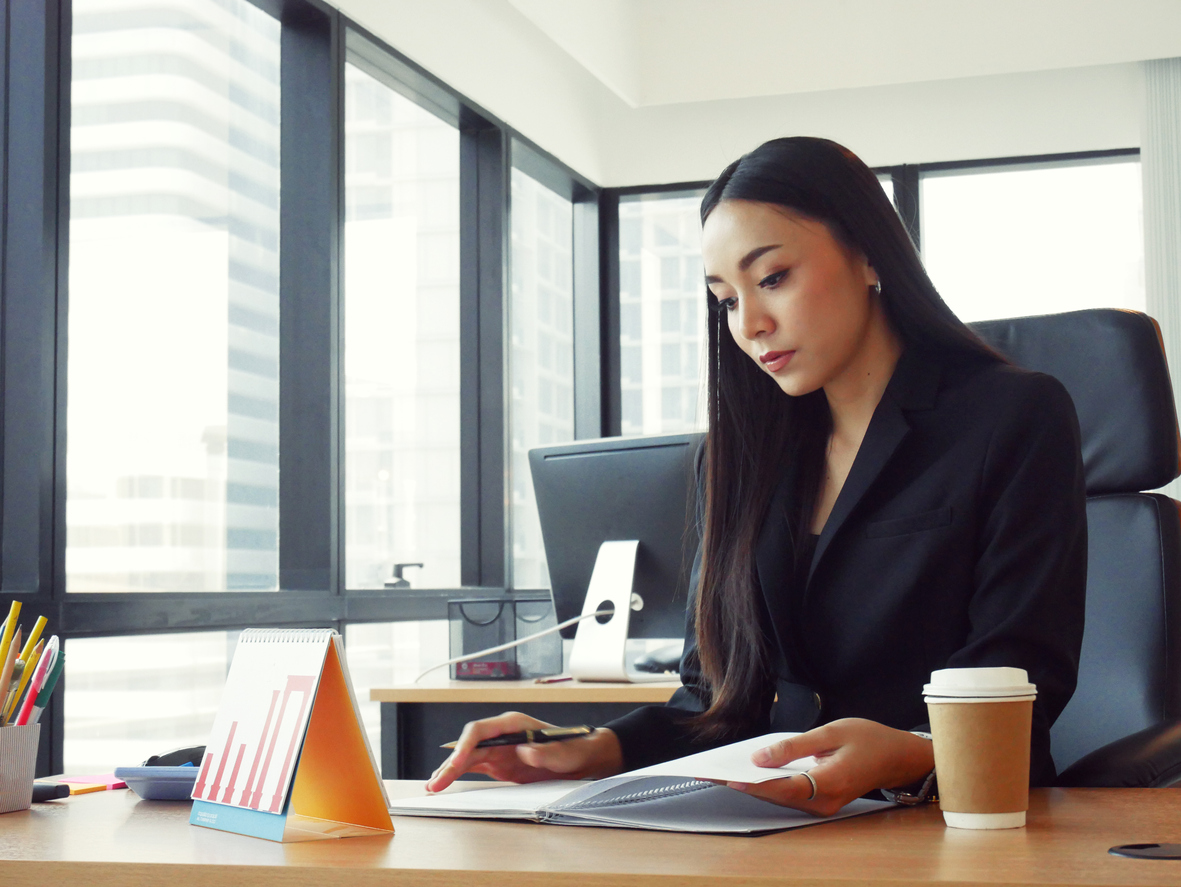 Paralegals help Solicitors, Barristers, Legal Executives, and other Lawyers with a wide range of legal tasks.
Read Also: Duties of A Dietary Aide
Some paralegals are only there to help, while others are in charge of their cases. This means that their duties can be very different, ranging from paperwork and filing to taking witness statements and going to court. Even though the job of a paralegal is changing to include legal work for which they get paid, it is important to remember that these professionals are not qualified to do every part of the law on their own.
Paralegals, who are sometimes called legal assistants, work closely with lawyers and often do many of the same things. However, they are not allowed to set legal fees, give legal advice, or represent others in court, which are all things that only an attorney is legally allowed to do.
Read Also: Duties of A Data Scientist
The paralegal job description is more complicated than ever. As law firms keep looking for ways to streamline their work and cut costs, paralegals are taking on tasks that used to be done by less experienced lawyers. Today's paralegals even work for federal government agencies like the IRS, EPA, and Social Security Administration to provide legal services. Some places even let them show up in court for certain motions and hearings, but they would never be able to represent someone in court.JAMB Result
Paralegals are trained to help lawyers provide legal services. They may work for law firms, corporations, the government, or other practice settings, but always under the supervision of an attorney. Paralegals can't give legal advice. They are unable to represent clients in court, set legal fees, or sign court papers.
👉 Relocate to Canada Today!
Live, Study and Work in Canada.
No Payment is Required! Hurry Now click here to Apply >>
Immigrate to Canada
Read Also: Duties of An Office Administrator
Duties of a paralegal
The paralegal's duties include authoring pleadings, notices, interrogatories, motions, and summaries of depositions.
The paralegal is responsible for locating and contacting potential witnesses, setting up interviews and examinations with them, drafting their declarations for use in court hearings and pretrial statements, and assisting with the preparation of their testimony.
During trials before the State Bar, the paralegal may be responsible for preparing and organizing trial notebooks, exhibits, and files; scheduling witnesses; and assisting attorneys with witness issues, evidence, and note-taking.
Legal discovery documents such as special interrogatories, requests for admissions, production demands, deposition notifications, and petitions to compel are drafted by the PL and sent on behalf of the attorney.
The paralegal may evaluate case files and disciplinary records and make disposal suggestions to the attorney.
The paralegal reviews precedents and statutes as well as drafts legal documents such as memoranda, forms, and new rules.
Depositions, court transcripts, and witness testimony may all be summarized in writing by the paralegal.
The paralegal may do other duties that are comparable to or related to those listed below if they are in keeping with the scope, nature, and intensity of the employment.
Synopses of cases and writing out reports for lawyers
Preparing legal arguments by conducting research and analyzing relevant issues
Writing legal documents like briefs, depositions, and contracts.Duties of a Paralegal
Creating and submitting legal paperwork
Collecting, filing, and storing case files, both closed and open
Keeping tabs on the evolving regulatory landscape and informing stakeholders of any relevant updates
Paralegals assist attorneys by performing administrative tasks such as recordkeeping, document drafting, and file management. They do things like organize a law library and call witnesses. A legal helper or secretary may also be termed a legal aide.20 Best Cloth Hangers in Nigeria and their Prices
You can find lawyers working in many different fields, such as family law, corporate law, in-house legal counsel, personal injury, real estate, and more.
Providing legal counsel with documents such as affidavits and letters.
A file system, either physical or digital, is used to organize and store documents.
Consultations with clients, lawyers, and other experts on a given case.
Putting in paperwork with the judge.
Supporting the trial team by helping to set up exhibits and other necessary tasks.
drafting legal documents such as briefs, wills, contracts, and closing statements for real estate transactions, petitions, and appeals.
Case preparation and finding causes of action need research into the relevant facts and legislation, as well as the utilization of public records and other resources.
Working in a law office and in charge of tasks like serving subpoenas and other paperwork.
Putting together a database of legal resources such as statutes, case law, articles, codes, and papers, and assessing their usefulness.
Witnesses are being called to testify during the trial.
Keeping up with the latest legal publications is essential for a thriving law library.
taking witness testimony.
Making important information available to customers through interviews.
Investigating cases and reading any necessary legal materials.
Cases are submitted to the Judges.
Helping attorneys put together court documents such as briefs, opening statements, and closing arguments.
Aiding in the production, filing, and service of legal documents.
Facilitating communication and scheduling meetings between disputants and third parties (such as a judge or mediator)
Administrative tasks, including file-keeping and retrieval systems.NYSC Portal
Responding to discovery requests and managing the collection, evaluation, and production of documents
Making exhibits, witness binders, and appendices for depositions and court filings are all ways you can aid in getting ready for trial.8 Best Exercise Trampolines in Nigeria and their prices
Putting together a synopsis of trial and deposition testimony and exhibits
Both internal files and external sources are combed through to find relevant information about a case.
The process of amassing data and organizing it visually through charts, graphs, and summaries to show the findings
Drafting, putting together and checking over legal documents
Researching the law
 Taking care of general administrative tasks, like filing
Writing letters
Charging customers
Setting up meetings, making schedules, and answering phone calls
Making up reports
Perform office administration duties, including billing and letter writing
Organize calendars, plan meetings, and answer telephone inquiries
Create first drafts of papers, such as contracts, and proofread materials.
Perform legal research
Analyze and enter legal information
Compose content for internal and external distribution
Attend court inquests and tribunals, organize case files, transcribe legal opinions, and assemble litigation bundles.
File documents at court.JAMB Portal 
Networking with clients and establishing beneficial ties
Negotiate contracts and legal documents
Completing official documents and composing case reports
Take witness statements
Attend meetings with subject matter experts or claimants.
Read Also: Duties of Time Warner Cable Jobs
The duties of a Paralegal are properly discussed in this article. If you can not find what you are looking for in this article, please drop your questions in the comment area.
Check JAMB Result
Check and Confirm: How much is Dollar to Naira
👇👇👇👇👇
Immigrate to Canada Via Job Offer!
Get latest Jobs in Canada for foreigners with visa sponsorship 2023 and how to apply. Don't miss this opportunity that can help you relocate to Canada with your family.
👇👇👇👇👇
👍Advertise your business on InfoGuideNigeria.com!
From just
N9,999 per month
, you can advertise your products and services to over
1,500,000 monthly
users on our website.
Click here to read more
.
======
🤑 Make Money now!
👉 Make money writing for us. Apply for
Freelance writing jobs in Nigeria
.
👉 Make Money as InfoGuideNigeria Advertising Agents,
read more here