Jobs
10 Effects of Unemployment on Nigeria's Economic Development
Unemployment the state of not have a steady source of income from work that one does. In other words, it is not having a source of earning a living.
This is very common in Nigeria and has been a problem for many years. it is caused by many reasons which I have covered in my previous article on causes of unemployment in Nigeria.
In this article we are going to look at some of the effects of unemployment in Nigeria so that perhaps the government's attention will be drawn to the evil this is causing our country and find solutions fast.
Read More: 10 Causes of Unemployment in Nigeria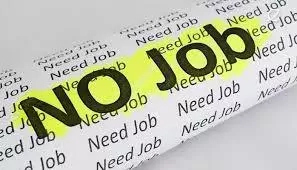 Effects of Unemployment
1. Loss of Expertise
Nigeria produces millions of graduates every year and although there are many issues about Nigerian graduates not possessing skills, I believe leaving them unemployed causes the loss of expertise in several areas of human endeavor.
Some disciplines actually equip graduates to be ready to start work in such disciplines and grow with experience to develop their potentials which many of them have.
The government loses all these potentials that would have contributed to the development of the economy in one way or another.
2. Loss of Money
There are government officials who take the salaries of several people on pay rolls and such people are roaming the streets unemployed.
Money that is meant to pay ten Nigerians will be wasted in the pocket of one person while millions of graduates are struggling to survive.
If the government will investigate and make sure the maximum number of people are employed in every office, this will take care of this corrupt practice and reduce wastage of the country's wealth.
Read More: The Rate of Unemployment in Nigeria and Its Effect on Socioeconomic Development
3. Terrorism and Insurgency
When there is so much unemployment and life is difficult, young people are open to be used for any form of activities that disrupt peace.
I mentioned previously that illiteracy is what is responsible for the spread of terrorism but even the educated youths will bend when economic pressure hits them to a level.
Unemployed youths are potential terrorists and insurgents and the government should do something about it before it becomes too late.
6. Social Insecurity
Apart from terrorism and insurgency, Nigerian cities have become dangerous because of the activities of thieves, pick pockets, ritual killers, and armed robbers.
Some of the youths involved in these acts are unemployed graduates who are trying to make ends meet. Someone may say but that is not an excuse well it's not but not everyone is moral enough to remain honest under the kind of economic pressure this country is facing.
7. Low Standard of Living
When unemployment becomes a s rampant as it is in Nigeria, people's standard of life begin to go down. Some can no longer afford to pay rent or sometimes even feed because of high prices of food items and very little money.
This also puts many people out of business like house owners with tenants who can no longer afford to pay rent. Unemployment therefore contributes to reducing the standard of life of Nigerian citizens.
Read More: 10 Problems of unemployment in Nigeria and possible solution
8. Reduced Tax Revenue
The government collects tax for every worker in the country as a source of revenue. When there is a lot of unemployed people, it cause the government to lose tax that  it would have gotten if those people were employed whether in the private or public sector.
This hinders the government from getting revenue that would have been used to develop the country and thus hampers growth.
7. Illegal Emigration
Because of the heat of unemployment, some young people have decided to leave the country as the better of the evils associated with unemployment.
This has become quite common these days as we always hear of Nigerian emigrants committing all kinds of crimes in China, South Africa and many other countries just to survive.
This gives the nation a bad reputation and subjects its citizens to torture and imprisonment in these countries. The government should do something to engage our youths in order to reduce these embarrassing situations.
8. Increased Rural Urban Migration
Unemployment is a major cause of rural-urban migration in Nigeria. Our cities such as Lagos are already crowded as it is but there are more people coming from rural areas to "hustle" because they believe they will make money if only they get to Lagos.
This is not true because the same problems rural dwellers face are the same problems faced in Lagos if not worse. The worst part is that most of these people are not skilled in anything that will get them employment in the cities so the end up joining gangs and causing all kinds of problems that worsen.
Youths must be engaged where they are to prevent rural-urban migrations which compound the problems instead of bringing solutions.
Read More: The Effects of Unemployment in Nigeria (Part I)
9. Increased Number of Dependents
When there is massive unemployment, people who should be productive and contribute to nation building only become dependents and drain the finances of those they depend on.
With this kind of situation, the financial status of citizens cannot improve so poverty continues to torment them not because they are not productive but because there are more dependents than income earners who cater for them. In order to reduce the unproductive population and improve citizens' standard of life, employment must be provided for the unemployed.
10. Reduced Gross Domestic Product (GDP)
Gross domestic product is the measure of productivity of a country and this determines how well they compete in the international market.
With unemployment being so rampant in the country, productivity is low and so the country can barely thrive in the international market.
This may be responsible for the dwindling value of the Naira against other currencies without hope in sight. The GDP of Nigeria must increase for use to have a better life and we cannot have an increase in GDP unless we employ the unemployed.
Read More: Wrongful Termination of Employment – Employment Law
Conclusion
It is the desire of every country t develop and become mighty in the world and Nigeria is not left behind in this ambition. But there are major factors fighting against this dream and unemployment is one of such factors.
We must therefore do whatever it takes to get rid of unemployment in our nation. This will not only help us to grow but ensure peace and prosperity for all.
We hope the government will look into this and proffer solutions that will help get us out of this mess. Thank you for reading
Information is Power!
Don't miss any valuable information or opportunity that can change your life, business, and family positively and permanently.
👇👇👇👇👇
For Latest updates on News, Jobs & Business Ideas, and Opportunities.
Copyright Warning!
Contents on this website may not be republished, reproduced, or redistributed either in whole or in part without due permission or acknowledgment.
.
Proper acknowledgment includes, but not limited to (a) LINK BACK TO THE ARTICLE in the case of re-publication on online media, (b) Proper referencing in the case of usage in research, magazine, brochure, or academic purposes,.
.
All contents are protected by the Digital Millennium Copyright Act 1996 (DMCA).
.
The images, except where otherwise indicated, are taken directly from the web, if some images were inserted by mistake violating the copyright, please contact the administrator for immediate removal.
.
We publish all content with good intentions. If you own this content & believe your copyright was violated or infringed, please contact us at [infoguidenigeria@gmail.com] for immediate removal.
🤑 Start Making Money from home today!
👉 Get the correct
FREE FOOTBALL PREDICTION
TIPS
and
Guides
today.
Click here
.
👍Advertise your business here!
With over 1M unique users per month across all channels, we have a large audience for you to showcase your products and services. Simply get in touch via 👉 marketing@Infoguidenigeria.com.
🤑 Make Money now!
👉 Make money writing for us. Apply for Freelance writing jobs in Nigeria.
👉 Make Money as InfoGuideNigeria Advertising Agents, read more here
.