Food packaging plays a vital role in preserving food throughout the distribution chain. Without packaging, the processing of food can become compromised as it is contaminated by direct contact with physical, chemical, and biological contaminants.
Food packaging comes in a wide variety of methods. Almost any type of packaging you can imagine has been used for foods today.
Some foods are flash frozen to keep them fresh and tasting good, while others are freeze dried and placed in airtight containers to protect them from contamination.
Read Also: Problems of Agricultural Marketing in Nigeria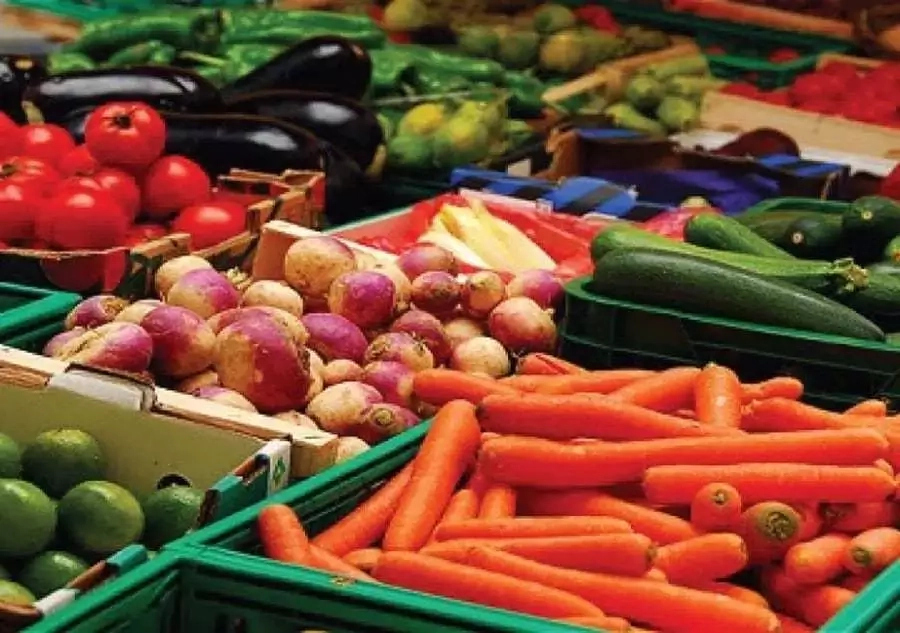 Food packaging is often a science of making the materials look attractive to the consumer, while at the same time keeping the food fresh and easy to eat.
Agriculture is the cultivation of land and breeding of animals and plants to provide food, fiber, medicinal plants and other products to sustain and enhance life.
Agriculture, which remains the base of the Nigerian economy, providing the main source of livelihood for most Nigerians, provides direct employment to about 30 per cent of the population.
Because of the changing seasons, and the fact that different agricultural products have their different seasons of harvest, it is hence important to preserve and package these food products in order to make them available for human use and consumption all year round.
As humans must feed to survive there is a constant increasing need for food consumption, and to meet with the daily demand for food, you need to understand how these products can be packaged.
Hence making those that venture into the business to stand the chance of having maximum returns from the business.
In this article I will enlighten you on how agricultural produce can be packaged in Nigeria.
Read Also: Problems and Prospects of Agriculture in Nigeria
Objectives of packaging label
1. Physical protection
Because the food in the package may require protection from shock, vibration, compression, temperature, bacteria etc
2. Barrier
A barrier from oxygen, water vapor, dust, etc., is often required. Permeation is a critical factor in design. Some packages contain desiccants or oxygen absorbers to help extend shelf life.
Modified atmospheres or controlled atmospheres are also maintained in some food packages. Keeping the contents clean, fresh, and safe for the intended shelf life is a primary function.
3. Marketing
packaging is very important as an attractive packaged good tends to attract buyers for the product. Which will make marketing of such products easy.
4. Security
Packaging can play an important role in reducing the security risks of shipment. Packages may include authentication seals to help indicate that the package and contents are not counterfeit.
Read Also: 15 New Innovations To Boost Agriculture In Nigeria
5. Convenience
Packages can have features which add convenience in distribution, handling, stacking, display, sale, opening, re-closing, use, and reuse.
6. Portion control
Single serving packages has a precise portion to control overuse and abuse by individual consumer. It helps in the control of inventory.
Other functions
Packaging may serve other functions, such as a carrier for premiums (for example, inclusion of a gift, additional product, or coupon) or containers for household use. The potential for packaging use/reuse eliminates or delays entry to the waste stream.
There are majorly 3 types of packaging:
1. Primary packaging
2. Secondary packaging
3. Tertiary packaging
Primary packaging is the main package that holds the food that is being processed. Secondary packaging combines the primary packages into one box being made. Tertiary packaging combines all of the secondary packages into one pallet.
The type of packaging machine to be used is determined by the choice of Agricultural produce to be packaged.
 Packaging machines may be of the following general types:
1. Auto coding label and date verification
2. Blister-, skin- and vacuum-packaging machines
3. Capping, over-capping, lidding, closing, seaming and sealing machines
4. Cartoning machines
5. Case and tray forming, packing, unpacking, closing and sealing Machines
6. Check weighing machines
7. Cleaning, sterilizing, cooling and drying machines
8. Conveying and accumulating machines
7. Feeding, orienting, and placing machines
8. Filling machines for liquid and powdered products
9. Package filling and closing Machines
10. Form, fill and seal machines
11. Inspecting, detecting and check weighing machines
12. Palletizing, de-palletizing, and pallet unitizing machines
13. Labelling, marking, and other product identification machines
14. Wrapping machines
15. Converting machines
Read Also: 5 Roles of Agriculture in Nigeria's Economy
Some materials used for packaging agricultural produce includes
Glass, metal, aluminium foil, laminates and metallized film, tin-plates, tin free-steel, plastics, polyolefin, polyesters, Polyethylene terephthalate, poly carbonate, Polyethylene naphthalate, Polyvinylidene chloride, polyvinyl chloride, polystyrene, polyamide, ethylene vinyl alcohol, Laminates and co-extrusions, paper and paper board.
Things to consider before setting up a packaging of Agricultural produce in Nigeria:
Location of the factory
Where the packaging factory will be situated is another important factor to consider, because it affects how the agricultural produce will be transported after packaging.
Where you site the business is also very important because this can be the first step to determine whether you get a license or not.
Source of Agricultural produce/ packaging Material:
Where you acquire the agricultural food and packaging materials is important as it will help in determining where you site the factory.
Source of capital
the source of fund for the business is important because without money no business can thrive. With a good capital any business can thrive into any length.
Whether you acquire this fund as loans from bank, business sponsors, close relative or through partnership, the most important thing is a steady income.
Conduct a Feasibility study
Before embarking on any business venture it is important to get information from people who have engaged in similar field, this will enable you know the possible set-backs that could come with the business.
License/Registration
It is important to have the requirement needed by the state for your business to operate. Without a proper licence, it is almost impossible for your business to succeed.
If you plan to widen your horizon and ship to other states outside Nigeria then it is important to get the proper registration for your agricultural produce done.
Methods for packaging agricultural produce
1. The food items to be packaged eg garri, rice, beans, yam powder etc is poured into the mild steel dispenser.
2. The packaging nylon eg bag is held directly to the discharging point of the dispenser to feed in the product.
3. After filling the bag, take the product to the weighing scale and take note of the weight in kilo grams.
4. The final step is to seal the bagged product properly to prevent leakages or contamination using a sealing machine.
Read Also: Problems and Prospects of Agricultural Mechanization in Nigeria
Conclusion
The primary purpose of food packaging must continue to be maintaining the safety, wholesomeness, and quality of food.
The impact of packaging waste on the environment can be minimized by prudently selecting materials, following EPA guidelines, and reviewing expectations of packaging in terms of environmental impact.
Knowledgeable efforts by industry, government, and consumers will promote continued improvement, and an understanding of the functional characteristics of packaging will prevent much of the well-intentioned but ill-advised solutions that do not adequately account for both pre consumer and postconsumer packaging factors.
Before you set up any packaging business in Nigeria put into consideration the needs of Nigerians, how to get license for starting up the business, how to source for this materials and capital
Click here to see the latest
work from home jobs
Click here to see the latest
Jobs opportunities in Nigeria
.
Click here to Join
Recharge and Get Paid
Click here to Read Latest School News in Nigeria
Copyright Warning!
We work really hard and put a lot of effort and resources into our content, providing our readers with plagiarism-free articles, original and high-quality texts. Contents on this website may not be copied, republished, reproduced, redistributed either in whole or in part without due permission or acknowledgement.
Proper acknowledgement include, but not limited to (a) Proper referencing in the case of usage in research, magazine, brochure, or academic purposes, (b)"FAIR USE" in the case of re-publication on online media. About possible consequences you can read here: What are the consequences of copyright infringement? In an effort to protect our intellectual properties, we may report your website to Google without prior notice and your website be removed from search engines and you may receive a strike. All contents are protected by the Digital Millennium Copyright Act 1996 (DMCA).