Legal Aids
How To Become A Successful Lawyer In Nigeria
The law profession is one of the most coveted in Nigeria and beyond, lawyers refer to themselves as learned fellows, truth be told the profession comes with a lot of prestige, dignity and honour.
In Nigeria, the law profession is fused, in some other jurisdictions and countries, it is not. This is to say that any person called in to the Nigerian bar is both a barrister and solicitor of the supreme court of the Federal Republic of Nigeria.
By definition, a lawyer is a person or a professional who is qualified to practice law and thus gives legal advice, drafts legal document and represent people in legal actions.
Read More: How Much Does It Cost To Hire A Lawyer In Nigeria?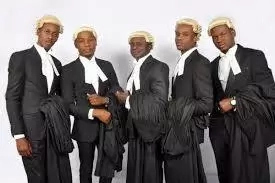 It has already been settled that a lawyer in Nigeria is qualified to practice as a barrister and a solicitor. The major distinction is that a barrister wears a wig and gown in most jurisdictions and is more involved in court litigation; a solicitor is more involved in preparing legal documents and transactions and giving legal advice.
Universities
The process to become a lawyer starts with an admission into a first degree in Law in accredited universities. This accreditation is usually done by the Council of Legal Education in Nigeria.
Some the universities that runs a Law faculty accredited by the Council of Legal Education include; University of Lagos, University of Ibadan, University of Nigeria, University of Maiduguri, University of Benin, University of Jos, University of Calabar, University of Ilorin, University of Uyo, Obafemi Awolowo University, Bayero University, Usman Dan Fodio University, Ahmadu Bello University, University of Abuja, Nnamdi Azikwe University, University of PortHarcourt, Adekunle Ajasin University, Ebonyi State University, Ekiti State University,  Abia State University, Delta State University,Kogi State university, Rivers State University, Nasarawa State University, Olabisi Onabanjo University, Osun State University, Imo State University, Lagos State University, Benue State University, Niger Delta University, Igbinedion University, Afe babalola University, Crescent University, Babcock University, Bowen University among others.
Admission into a Law faculty in any University of the Nation can be made via two ways; first is the UTME, here prospective students of law will be required to take the Unified Tertiary Matriculation Examination conducted by the Joint Admission and Matriculation Board, successful applicants based on the cut-off marks for each university may be required to take Post-UTME as the university decides.
The criteria for admission will be based on the performance of the applicants in the UTME and Post-UTME. For the purpose of the examinations, candidates will be tested in the Use of English and other three subjects in Humanities and the Social Sciences.
Candidates may also be admitted into Law Faculties through Direct-Entry, here applicants are expected to have a completed a first degree in the Humanities or the Social Sciences, or an A-level certificate or Diploma certificate.
The requirements for Direct-Entry admission vary from one university to the other.  The duration for a law degree is five academic sessions, for students who were admitted through the Direct-Entry, four academic sessions is required.
During this period, students of Law are taught in the substantive area of Law, they attend lectures, do group presentations and discussions and are involved in moot and mock court activities.
Read More: 10 Tips to Succeed as a Young Lawyer In Nigeria
Law Courses
Law courses that are usually taught in universities include Legal Methods, Legal system, Constitutional Law, Administrative Law, Law of Contract, Family Law, Criminal Law, Law of Torts, Commercial Law, Law of Evidence, Equity and Trusts, Land Law, Company Law, Jurisprudence and Legal Theory, International Law, Banking and Insurance Law, Environmental Law, Revenue Law, Labour Law among others.
All students who are to be conferred with the Bachelor of Laws degree are mandated to write a long essay on legal topic in their final year, the topics and the essays are usually approved by the Law faculty.
After fulfilling the requirements of a law degree in an accredited University, an LL.B is awarded. LL.B translates to Bachelor of Laws which originates from the Latin phrase Legum Baccalaureus.
The Nigerian Law School
The award of an LL.B is not the end of the legal studies journey. The Nigerian Law School must be attended by Law graduates who want to be called to the Nigerian bar and practice Law in Nigeria.
The Nigerian Law School was established in 1962 to provide practical legal education to law graduates from Nigerian and foreign universities.
The duration of study in the Nigerian Law School is one academic session successful students of the school are awarded certificates and called to the Nigerian bar.
The session commences in November every year, students are expected to go through registration processes, attend lectures welcome cocktail and 1st term law dinners before vacation in December.
Lectures resume in January, 2nd term law dinner, externship placement in courts and chambers attachment follows respectively.
Students return to school to round off their studies with mock trials, Multiple Choice Questions Examinations, 3rd term law dinner and finally the Bar Final exams.
Students who are successful in the Bar Final examinations will be qualified to be called into the Nigerian Bar. The Call to Bar ceremonies are usually held in November every year at International Conference Centre, Abuja.
The courses offered in the Nigerian Law School include Criminal Litigation, Civil litigation, Property Law Practice, Corporate Law Practice.
Read More: How to Become a Lawyer in Nigeria
Dress Code
The legal profession is a noble one, lawyers and students of law are distinguished themselves from their peers through their professional dressing regulations.
Generally their colours are 'black' and 'white'. Universities students and students of the Nigerian Law School are expected to comply by the code and regulations of the council of Legal Education.
Males are expected to put on black suits on black pants, with white shirts and black ties, male students are allowed to put on shirts without suit jackets during hot weather.
It is also required that the male put on black shoes and black socks. The females are to put on white blouses or shirts on black skirts; they may also put on black jackets too.
It should be noted that these regulations are stringent and they are to be adhered strictly to, students who do not comply with these regulations may face serious disciplinary actions.
In practice, when appearing in court or for official legal events, lawyers are expected to put on their wigs and gowns.
How to become a successful Legal Practitioner
The process of becoming a legal practitioner in Nigeria has been examined, however beyond academic and professional qualifications, some other things are necessary.
1. Honesty and Integrity
It has already been said that the legal profession is a noble one, therefore it demands utmost loyalty, honesty and integrity form its practitioners, a lawyers should not only be an honest man, he must be  someone who can be trusted.
The relationship between a lawyer and his client is a fiduciary one; therefore a lawyer is not expected to take undue advantage of his clients.
Rule 48 of the Rules of professional Conduct for Legal Practitioners, 2007 provides that a lawyer is entitled to be paid adequate remuneration for his services to the client; however, he shall not enter into an agreement for, charge or collect an illegal or clearly excessive fee.
A lawyer is someone who is concerned with important aspect of people's life, property and rights, any act or conduct of insincerity may affect his clients in substantial degrees.
Integrity and honesty are not achievements, they are rather built over the years of professional practice, and therefore anyone who wants to be successful in the practice of Law in Nigeria must revere these virtues.
No one would want to associate with a dishonest or dubious person, let alone trust his life or property in the hands of a person with a questionable character. The people who have succeeded in the legal professions are of high moral standards and indubitable integrity.
Read More: Punishment For Assault Under Nigerian Criminal Law
2. Good Advocacy skills
Lawyers are advocates, and thus they are expected to represent and argue the cause other people, no one will want to pay a lawyer who could not get him out of trouble or protect his rights, due to the technicality of the law, lawyers are those people who understand the nitty-gritty of the law and are expected to speak on behalf of their clients.
A thorough understanding of the law is required and ability to plead client's causes with passion and dedication. Rule 14(1) of the Rules of Professional Conduct for Legal practitioners, 2007 states that it is the duty of a lawyer to devote his attention, energy and expertise to the service of his client and subject to any rule of law, to act in manner consistent with the best interest of the client.
Rule 16 further states that a lawyer shall not handle a legal matter which he knows or ought to know that he is not competent to handle without associating with him a lawyer who is competent to handle it, unless the client object and shall not handle a legal matter without adequate preparation, neglect a legal matter entrusted to him, and attempt to exonerate himself from or limit his ability to his client for his personal malpractice or professional conduct.
The ability to represent and speak for the interest of a client with passion and enthusiasm will go a long way in making a good legal practitioner.
3. Excellent Writing and Reading Skills
An important quality of a good legal practitioner is the ability to write and communicate efficiently; the legal profession involves a lot of writing and documents drafting, thus a legal practitioner must be able to write succinctly. Lawyers are learned people and this assertion stems from their ability to read extensively.
Also lawyers who would be successful should be able to keep themselves abreast of recent developments in law and legal principles. Law is dynamic, lawyers should be too.
4. Patience
Patience is not only a virtue that is necessary for the legal profession, it is necessary for life too. If you want to get rich quickly, the legal profession may not be for you.
The remuneration of lawyers during the early years of practice is not usually attractive; therefore it takes patience cum years of hard work resilience and dedication to be a really successful lawyer in Nigeria.
5. Good Interpersonal Relationship
In any business whatsoever, human relations must be treated with respect. The law practice is a business and it needs people to make it grow.
To that young lawyer out there or aspiring lawyers, it is important to build strong relationship with people who naturally are prospective clients.
Read More: Punishment For Terrorism Under Nigerian Law
6. Mentorship
Over the years, it has proven that mentorship in the legal profession is important. Recently, the Council of Legal Education in Nigeria proposed to introduce compulsory pupilage for graduates of the Nigerian Law School who have just been called to the bar.
Even without the compulsory pupilage it is important that young lawyers have mentors who are people who have carved a niche for themselves in the legal profession.
The essence of mentorship is to enable young lawyers gain enough experience and choose the path to follow in their legal career.
Becoming successful in the legal profession is not difficult; however those who want to succeed must pay the price of passion, tenacity and hard work.
Click here to see the latest
work from home jobs
Click here to see the latest
Jobs opportunities in Nigeria
.
Click here to Join
Recharge and Get Paid
Click here to Read Latest School News in Nigeria
Copyright Warning!
We work really hard and put a lot of effort and resources into our content, providing our readers with plagiarism-free articles, original and high-quality texts. Contents on this website may not be copied, republished, reproduced, redistributed either in whole or in part without due permission or acknowledgement.
Proper acknowledgement include, but not limited to (a) Proper referencing in the case of usage in research, magazine, brochure, or academic purposes, (b)"FAIR USE" in the case of re-publication on online media. About possible consequences you can read here: What are the consequences of copyright infringement? In an effort to protect our intellectual properties, we may report your website to Google without prior notice and your website be removed from search engines and you may receive a strike. All contents are protected by the Digital Millennium Copyright Act 1996 (DMCA).