Legal Aids
Punishment For Terrorism Under Nigerian Law
Punishment for Terrorism in Nigeria – Here we will look at Terrorism Under Nigerian law:  Menace,  Definition, Consequences and  Punishment.
All thanks to technology and man`s ceaseless attempt to master his world, the world as it is  has become a global village where everything at once seems in one place, and one place at once seems to have everything.
As technology and human interaction has grown in leaps and bounds over the years, man has found his need to interact and relate across borders growing by the day.
Read Also: 10 Causes of Terrorism in Nigeria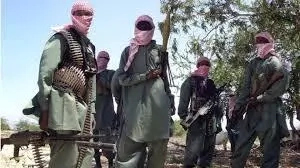 Man has been innovating in meeting these needs and forming an intricate labyrinth of human relations, replete with a repertoire of complexities.
Terrorism is one of such complexities and what a terrifying one it is. The world, alarmed at terrorism`s ability to lay waste to people and structures, has recognized and fought against terrorism for years.
This war of attritional urgency against the many   ferocious  forces is a direct response to the atrocious destruction terrorism can wrought.
We make bold to say that left on its own, terrorism, running on the many machinations of those who promote and propound it, has the means to lay wreak human civilization and take man back to those ages where darkness swirled and soiled everything it could find.
Thus, man has deployed this civilization which has at its core the trusted collective civility of  the majority of humanity into this battle.
Thanks to the many efforts of men and women who reject the tyranny of terrorism, terrorism has been fighting a losing battle for years in many places all over the world.
Read Also: 10 Causes of Insurgency In Nigeria
Definition and Distillation of Terrorism
As a global concept of terrifying import for a lot of people, terrorism evokes a deluge of    definitions .One thing , however, lies at the core of each definition: terror with a political end.
The 7th Edition of the Oxford Advanced Learner `s Dictionary, International Student`s Edition, at page 1528, defines "terrorism" thus:
"The use of violent action in order to achieve political aims or to  force a government to act."
The Deluxe Ninth Edition of the Black`s Law Dictionary, at page 1611   defines "Terrorism" as:
 "The use of threat of violence   to intimidate and cause panic ,esp as a means of  affecting political conduct."
It further distills forms of terrorism to include:
Bioterrorism
Terrorism involving the intentional release of harmful biological agents, such as bacteria or viruses into the air, food, or water supply, especially  of humans.
Cyberterrorism
Terrorism committed by   by using a computer to make unlawful attacks and   threats of attack against computers, networks and electronically stored information, and actually causing the  target to fear or experience harm.
International Terrorism
Terrorism that occurs primarily   outside the territorial jurisdiction of the United States, Nigeria in this instance, or that transcends national boundaries by means in which it is carried out, the people it is intended to intimidate, or  the place where the perpetrators operate or seek asylum
Read Also: 10 Causes of Insecurity in Nigeria
State-sponsored Terrorism
International terrorism supported by a foreign government   to pursue strategic and political objectives.
State Terrorism
Terrorism practiced by a sovereign government   especially against  its own people.
The New International Webster`s Comprehensive Dictionary of the English Language(Deluxe Encyclopedic Edition) at page 1297   defines "terrorism" thus:
1. The act of terrorizing
2. A system of government that seeks to rule by intimidation
3. Unlawful acts of violence committed in an organized attempt to overthrow a government.
As can be seen above, terrorism has a myriad definitions and forms. Terrorism also has multiple negative effects on people all over the world.
Terrorism severely tests international relations and threatens global peace as well as threatening the very existence of states.
Recognising  this  , the  domestic laws of many countries follow the unequivocal prescripts of international law in criminalizing terrorism.
In Nigeria, the Terrorism (Prevention) Act    criminalizes   and severely   penalizes terrorism and all its appurtenances.
At the core of all terrorist activities is always a desperate attempt to overthrow the government and entrench a system of government completely alien to organized government, especially democracy.
Thus, while Nigeria`s premier criminal legislation, the Criminal Code Act neither mentions nor proscribes terrorism, it recognizes, defines and proscribes other crimes that are similar to terrorism.
For example Section 37 of the Criminal Code Act defines and criminalises   the offence of treason. It also imposes the ultimate punishment on it  –   death. Section 41 prescribes an imprisonment for life for a slew of treasonable felonies.
Section 49A of the Criminal Code Act lays down a punishment of death for treachery.
Terrorism in Nigeria and the Terrorism (Prevention) Act
We now turn to the Terrorism (Prevention) Act which is till date Nigeria`s premium effort in the proscription and penalization of terrorism.
Read Also: 7 Functions of the Nigerian Law
Enacted on June 3,2011, this Act has as its long title: "An act to make provisions for and about offences relating to conduct carried out or purposes  connected with terrorism."
Section 1 of the Act spills no time in prohibiting all acts of terrorism. It provides thus:
A person who knowingly –
a. Does, attempts or threatens to do an act preparatory to or in furtherance of an act of terrorism;
b. Commits to do anything that is reasonably necessary to promote an act of terrorism; or
c. Assists or facilitates the activities of persons engaged in an act of terrorism, commits an offence under this Act
d. In this section, "act of terrorism" means an act which is deliberately done with malice, aforethought and which –
e. May seriously harm or damage a country or an international organization
f. Is intended or can reasonably be regarded as having been intended to –
g. Unduly compel a government or international organization to perform or  abstain from performing any act;
h. Seriously intimidate a population;
i. Seriously destabilize or destroy the fundamental political, constitutional, economic or social structures of a country or an international organization;
Otherwise influence such government or international organization by intimidation or coercion; and
C. involves or causes, as the case may be –
i. an attack   upon a person`s life which may cause serious bodily harm or death;
ii. kidnapping   of a person;
iii. destruction  to a Government or public facility ,including an information system, a fixed platform located on the continental shelf, a public place or private property, likely to endanger human life or result in major economic  loss;
a. the seizure of an aircraft ,ship or other means of public or goods transport and diversion or the use of such means  of transportation for any of the purposes  in paragraph b (iv) of this subsection;
b. the release of dangerous substance or causing of fire, explosions or floods, the effect of which is to endanger human life;
c. interference with or disruption of the supply of water, power or any other fundamental natural resource ,the effect  of which is to endanger human life;
d. an act or omission in or outside Nigeria which constitutes an offence within the scope of a counter terrorism protocols and conventions duly ratified in Nigeria
Read Also: 10 Causes of Boko Haram In Nigeria
3. an act which disrupts a service  but is committed in pursuance of a protest .However, demonstration or stoppage of work is  not a terrorist act within the meaning of this definition provided  that  the act is not intended  to result in any harm referred to in subsection (2)(b) (i),(ii) or (iv) of this section
Section 2 of the Act stipulates  when an organization can be branded a terrorist organization and proscribed by an order of court. Undoubtedly , it was under this section that  the pro-Biafra group, IPOB, was  proscribed.
Section 3 of the Act   stipulates a prison term of 10 years  for any person who arranges, manages, participates, attends or provides logistics for a terrorist meeting.
Section 4 of the Act brandishes a maximum 20-year sentence for anyone who solicits or renders support for terrorism.
Section 5 of the Act   imposes a maximum  10-year prison sentence on anyone who   habours terrorists.
Section 6 of the Act   prescribes a maximum 10-year sentence  on anyone who provides training for terrorists.
Section 7 of the Act criminalises  the non-disclosure  of information about Acts of Terrorism. It punishes it with a maximum term of 10 years.
Section   8 of the Act stipulates a maximum 10-year prison term for anyone who obstructs a terrorism investigation.
Section 9 prescribes a maximum 10-year sentence  for terrorist hostage taking.
By Section   13 of the Act, any person who provides funding for terrorists is liable to a  maximum prison term of 10 years.
Read Also: 10 Problems of National Security in Nigeria and Possible Solutions
Always Remember:
a. That as a Nigerian citizen under Sections 25,26 or 27 of the 1999 Constitution, your fundamental rights are guaranteed under Sections 33 to 46 of the same Constitution.
b. That the Constitution guarantees you equal rights, obligations, opportunities   and easy accessibility to court under Section 17.
c. That Infoguidenigeria  works with a team of lawyers to inform you of your rights, obligations and opportunities under the law.
👍Advertise your business on InfoGuideNigeria.com!
From just N4,999 per month, you can advertise your products and services to over 1,500,000 users on our website. Click here to read more.
👇👇👇👇👇
Information is Power!
Don't miss any valuable information or opportunity that can change your life, business, and family positively and permanently.
👇👇👇👇👇
For Latest updates on News, Jobs & Business Ideas, and Opportunities.
Copyright Warning!
Contents on this website may not be republished, reproduced, or redistributed either in whole or in part without due permission or acknowledgment.
.
Proper acknowledgment includes, but not limited to (a) LINK BACK TO THE ARTICLE in the case of re-publication on online media, (b) Proper referencing in the case of usage in research, magazine, brochure, or academic purposes,.
.
All contents are protected by the Digital Millennium Copyright Act 1996 (DMCA).
.
The images, except where otherwise indicated, are taken directly from the web, if some images were inserted by mistake violating the copyright, please contact the administrator for immediate removal.
.
We publish all content with good intentions. If you own this content & believe your copyright was violated or infringed, please contact us  for immediate removal.
🤑 Start Making Money from home today!
👉 Get the correct
FREE FOOTBALL PREDICTION
TIPS
and
Guides
today.
Click here