Economy
How the World's Least Developed Countries Can Improve Trade
Here in this post, we are going to explore ways on how the world's least developed countries can improve trade. We hope you find this article informative.
The truth remained that there are developed countries and there are developing countries. That is true! The world divided between the developed countries and developing countries.
But what is hidden to many of us is that most of these developing countries have failed so low, in terms of size and shape of their economies, such that, they have gained some sort of categorization and also differentiated relationships with other nations of the world.
Read Also: Problems and Prospects of Trade Union in Nigeria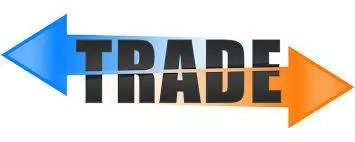 The category of Least Developed Countries was actually came up in the year, 1971, which was engineered by the United Nations Conference on Trade and Development.
Their issues were among those of intractable development challenges that faced the international community. It was actually this poor record of the least developed countries that really made the United Nation to form a dedicated programme of action for the purpose of enabling these countries meet the criteria that will make them graduate, at least before this decade elapses.
Read Also: Challenges Facing Trade Unions In Nigeria
Nevertheless, most of the least developed countries are viewing graduation, in terms of threat to their economy rather than an opportunity to grow their economy. Why? It is because they believed that they are standing to lose unilateral preferential market access.
They also believed peradventure, their aid levels may face reduction. However, part of the development is the offer that the European Union has made by extending the preferential, and duty-free, and quota-free access that the least developed countries have to the European Union market for at least three years, after graduation.
Accordingly, there is this scheme called the Enhanced Integrated Framework. This is a multi-donor programme that has helped the least developed countries' exclusively in using trade as a vehicle in order to reduce their poverty and stimulate growth.
The scheme also offers any of these countries that graduates, the opportunity of continuing to receiving technical assistance within the period, say, five years, after the country transited out of that category.
In fact, every least developed country that graduated has availed itself an opportunity of benefiting from the support, of which, the support has helped in developing as well as, enhancing the trade of this country.
Subsequently, the support has also helped the country to develop strategies both before and after the graduation of the country from the least developed countries status.
Read Also: Advantages and Disadvantages of International Trade
What Are The Ways World's Least Developed Countries Can Improve Trade?
There are a good number of ways by which, the world's least developed countries can improve trade, and I am going to explain some of those ways in this article.
Nevertheless, in their quest to help the least developed countries to succeed and achieve a smooth graduation from least developed countries to post least developed countries status, the Enhanced Integrated Framework and United Nation Conference on Trade and Development have proposed some important ways that could help these countries to promote trade, and attract private investment as well as, achieve export diversification. These are the areas I will be focusing in in the next forty five minutes.
1. Red Tape Must Be Cut In Order To Make Cross Border Trade Cheaper
This is very important if you must transit from least developed countries to promoting trade and attracting investment.
Red tape has to be cut so that cross-border trade can be made cheaper and also make easy the diversification of least developed countries' economies.
The development will also encourage countries to making full use of those potential of deepened regional integration that were untapped, which as a result will help in the contributions to improving economic development,  resilience and growth.
Read Also: 15 Best Technical Indicators for Stock Trading
2. Creation Of Regulatory And Legal Regime To Promote Local And Foreign Investment
There should be legal and regulatory regime that promote investment. The investment must be both the local or domestic investment and international or foreign investment.
Therefore, what will help these least developed countries to promote trade will be that, there must be a creation of a regulatory and a creation of legal regime for the purpose of promoting domestic investments and foreign investment.
The reason of promoting these local and foreign investment are obvious. It is so that there can be exploitation of private capital. Nevertheless, for this to take place, some incentives, including other active policies, that have to do with investment in both small scale enterprises and medium sized enterprises must be taken into consideration. This is particularly important!
3. Creation Of Enabling Environment For Trade To Improve
This is another way of improving the trade of the least developed countries, and then attract investments. There is no how you can promote trade and attract investments, if you did not create an enabling environment so that, there can be improvement on trade in services.
When an enabling environment is created by the least developed countries, apart from local and foreign investments, there will be preferences given to the least developed countries for their exports services, while addressing other constraints that may resist growth and development.
More so, this will encourage investment in infrastructure and other services. I tell you, this is a new development and opportunity for the least developed countries, offering a wealth of opportunities in mainstream services, for example, and tourism.
Another area of service, when an enabling environment is created, would be in modern international services, plus data processing.
Besides, the area the least developed countries are being endowed with richly is in the cultural and creative services, which is expected to be productively exploited.
Read Also: 6 Functions of Nigerian Ministry of Finance
4. Getting Of The Early-Mover Advantage In E-Commerce
There is every reason to getting early-mover advantage in e-commerce. Taking a look at a recent estimation, it is revealed that this development has the potential of making sure that, trade costs associated with distance is reduced by at least, 65 percent. It encourages online technology, which is said to have been made international trade possible.
Even with those extremely poor countries that have weak institutions, they can also have access to this development.
Therefore, the least developed countries that have limited digital access and low credit-card can also invest in this. Indeed, it is a new development opportunity!
In fact, a concerted effort on the part of the least developed countries, including their trade, plus their development partners will surely help in creating an environment that will be good enough at meeting the object of graduation.
Conclusion
In conclusion, there is this scheme called the Enhanced Integrated Framework. This is a multi-donor programme that has helped the least developed countries' exclusively in using trade as a vehicle in order to reduce their poverty and stimulate growth.
👍Advertise your business on InfoGuideNigeria.com!
From just N4,999 per month, you can advertise your products and services to over 1,500,000 users on our website. Click here to read more.
👇👇👇👇👇
Information is Power!
Don't miss any valuable information or opportunity that can change your life, business, and family positively and permanently.
👇👇👇👇👇
For Latest updates on News, Jobs & Business Ideas, and Opportunities.
Copyright Warning!
Contents on this website may not be republished, reproduced, or redistributed either in whole or in part without due permission or acknowledgment.
.
Proper acknowledgment includes, but not limited to (a) LINK BACK TO THE ARTICLE in the case of re-publication on online media, (b) Proper referencing in the case of usage in research, magazine, brochure, or academic purposes,.
.
All contents are protected by the Digital Millennium Copyright Act 1996 (DMCA).
.
The images, except where otherwise indicated, are taken directly from the web, if some images were inserted by mistake violating the copyright, please contact the administrator for immediate removal.
.
We publish all content with good intentions. If you own this content & believe your copyright was violated or infringed, please contact us  for immediate removal.
🤑 Start Making Money from home today!
👉 Get the correct
FREE FOOTBALL PREDICTION
TIPS
and
Guides
today.
Click here