This article provides you with reasonable and professional criteria to evaluate your market and also your marketing strategies.
Business planning is in every sense necessary for the survival of any business venture. Without planning, a business cannot survive.
There are three levels of planning, and the topmost spot on this hierarchy is the strategic planning process. Strategic planning involves long term plans that resonate the corporate goals and objectives.
Marketing strategies are developed in strategic plans and broken down further down the hierarchy till operational marketing plans are put in place.
Read Also: 5 Steps To Start Affiliate Marketing In Nigeria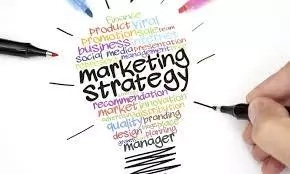 Market evaluation is the most critical element of business planning. This is because businesses are aimed at making profits, and to make profits, the business has to sell its products or services.
Which therefore means that there has to be a market to sell to. Equally, in order to maximise profits, the business has to sell to the right market with proper respect to its resources and its need to expand.
Sometimes it sounds really simple to figure out if a market exists for your product, but in reality, it is probably one of the most challenging business decisions. Many businesses have failed due to wrong or poor market evaluation.
Read Also: 21 Essential Digital Marketing Tips For Small & Amp; Medium Businesses
The process involves:
a. scrutinizing your competition
b. scrutinizing your Customer base/ Potential customer base
c. Knowing potential suppliers
d. Weighing laws that affect your business
e. Looking out for future trends
Let's Start!
If you're thinking of starting a new business or expanding an existing business into a new market, it pays to do some research before you throw in your weight.
Market Research
Market research is any organised effort to gather information about target markets and/or customers. Market research provides a number of benefits. It helps you answer a number of questions which include:
1. Who are my customers?
2. What are my customers needs and abilities?
3. How important are my products and/or services to them?
4. Can I create a demand for my products?
5. Can I price the products at a profit?
6. Which areas are my strongest areas?
7. Who are my competitors?
8. What are the likely future prospects?
Read Also: The Major Differences Between Marketing And Advertising
Important Factors To Consider When Evaluating Your Market:
1. Market Size
How large is your market? To determine your market size you have to know your target market. Are you aiming your products at adults or children? Males of females?
These are relevant questions. When you have answers to these, then you can begin to check how many people will be interested in buying your products.
In some cases your entire target market can be won, especially Whrn you have a product that can solve a particular problem in the society at that point in time. In most cased you will have competitors to deal with hence you have to strive to get a large chunk of the market.
2. Urgency
How urgently do people need your product? This is one factor to consider in evaluating your market. The urgency determines how the rush for your product would be. Hence you can project how your sales and product life cycle would be.
3. Pricing Potential
What would be the highest average price that a purchaser would be willing to spend on your product? This determines alot.
4. Cost of Customer Acquisition
How easy would it to get new customers for your product in terms of cost and effort. This would determine your marketing and advertising plans.
5. Cost of Value Delivery
How much in terms of cost and effort would have to be put into delivery the kind of value that would be appreciated by your market?
This to a large extent determined your price and the quality of your products since you have to sell at a profit. Some very expensive quality products might not sell in ghetto areas. But does that mean you shouldn't sell there?
Hence you have to find how to produce at the quality that would be appreciated, including price wise, by your market.
Also, larger products can be cut-down into smaller forms. For example selling in sachets in ghetto areas and selling in larger packages in areas with wealthier populace.
Read Also: 16 Useful Content Marketing Tips for New Websites or Blogs
Evaluating Your Marketing Plan
After you have evaluated your market, another aspect of business planning is evaluating your marketing plan and strategies. Also marketing plans require constant evaluation to maintain relevance.
Marketing plans serve as blueprints for your company's sales strategy. Marketing involves all the activities that you carry out on your product to ensure it sells.
It ranges from production process, packaging, advertising, sales, post sales services, etc. Marketing plans should not be set in motion and left alone.
They should be constantly reviewed, evaluated and adjusted to meet the wants of the consumer and the needs of the company.
How to Evaluate Strategies
1. Ensure they are strategic rather than tactical. Strategies define goals while tactics define actions. Tactics should be made after strategies have been made.
2. Ensure they are measurable. Your strategies have to be measurable so that you can check if they are being achieved.
3. They should be actionable. Since tactics would still be made from them, these strategies have to be actionable. They must be capable of being broken down into tactical plans.
4. They must be clearly articulated so that they can be followed and well understood.
5. Ensure they are achievable rather than inspirational. Just because you want Nigeria to be a better place and you want every village to be able to use mobile phones… Does not mean you should open branches of your phone store in every village in your state.
6. Ensure they are not rigid, and also that they do not change too frequently.
7. Ensure there is a business plan behind them and the strategies do not just stand alone.
To properly evaluate your strategies, cross check them against these 7 points and where you find a conflict, then you should know how to correct them.
Evaluating Strategies With Results
After you have considered the qualitative characteristics of your strategies, now you have to check your strategies against the results they produce.
a. Return on Investment
Return on investment simply means what you gain considering the investment you have made in the business. Are you making profits?
Are the profits sufficient or commensurate? How much did you spend on implementing the strategy? How much did your sales increase by? A cost-benefit analysis will help.
b. Sales Numbers
The sales numbers can always tell you about the success of your marketing strategy. Since marketing strategies are put in place to promote sales, the sales numbers will tell you if they have been successful. Have your sales boomed? Increased a little? Remained constant? Declined?
c. Customer Response
Customer response in all its varied forms can help you determine what kind of reactions your marketing creates. Customer feedback is always beneficial. You can conduct surveys, one on one interviews, etc.
Read Also: GE Nigeria Recruitment 2018 for Marketing Intern
d. Competitor Response
What happened when you implemented the strategy? Did your competitors react immediately and adopted similar approaches? This could really help. It tells you how good your strategy is.
e. Sales People
Your sales people are in the field doing the job, hence you can ask them what they think about the strategy and how effective they think it is.
After you are done with your analysis and evaluation using these tips, then you can make a reasonable conclusion.
Information is Power!
Don't miss any valuable information or opportunity that can change your life, business, and family positively and permanently.
👇👇👇👇👇
For Latest updates on News, Jobs & Business Ideas, and Opportunities.
Copyright Warning!
Contents on this website may not be republished, reproduced, or redistributed either in whole or in part without due permission or acknowledgment.
.
Proper acknowledgment includes, but not limited to (a) LINK BACK TO THE ARTICLE in the case of re-publication on online media, (b) Proper referencing in the case of usage in research, magazine, brochure, or academic purposes,.
.
All contents are protected by the Digital Millennium Copyright Act 1996 (DMCA).
.
The images, except where otherwise indicated, are taken directly from the web, if some images were inserted by mistake violating the copyright, please contact the administrator for immediate removal.
.
We publish all content with good intentions. If you own this content & believe your copyright was violated or infringed, please contact us at [infoguidenigeria@gmail.com] for immediate removal.
🤑 Start Making Money from home today!
👉 Get the correct
FREE FOOTBALL PREDICTION
TIPS
and
Guides
today.
Click here
.
👍Advertise your business here!
With over 1M unique users per month across all channels, we have a large audience for you to showcase your products and services. Simply get in touch via 👉 marketing@Infoguidenigeria.com.
🤑 Make Money now!
👉 Make money writing for us. Apply for Freelance writing jobs in Nigeria.
👉 Make Money as InfoGuideNigeria Advertising Agents, read more here
.