Directory
How to Get IATA Certification in Nigeria
Here in this post, we are going to bring to you detailed information on how to get IATA certification in Nigeria. We hope you find this both informative and educating.
IATA which is the acronym for International Air Transport Association is an Independent organization present in over 57 countries worldwide.
They formulate, maintain, and introduce new standards in the aviation industry worldwide. To put it in a simpler term, IATA makes sure that in countries where they have a presence, airlines, staffs, equipment and the flying environment meet the required standards to guarantee the safety of passengers. The headquarters of this organization is in Montreal, Quebec Canada, and the DG/CEO is Alexandre de Juniac.
Read Also: 10 Best IT Certifications in Nigeria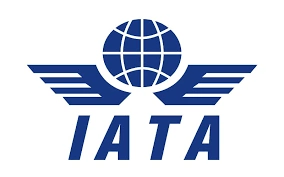 How to Get An IATA Certification
After the September 11 2001 terror attacks, and the mysterious disappearance of Malaysia Airlines Flight 370 a couple of years later, many countries have begun paying more attention to airline security, and have stepped up safety in their aviation sector.
To establish a standard, they introduced the IATA certification course exam. In Nigeria, there are various aviation schools where you can take these exams. This certification will essentially guarantee you fit enough to serve in the aviation industry.
To take this exam, you will have to register for an advanced diploma in any course of your choice. Upon completion of this course, you will be awarded a diploma in that course as well as an IATA certification.
For example, you can register for a diploma at an IATA-certified aviation school. There is Landover Aviation school in Ikeja, Lagos state.
They offer courses in various fields, from ticketing and reservation to hotel management, FIATA/IATA Training, electronic booking tools, flight attendant, travel and tourism management, plus other aviation courses.
Once you have completed your course and have taken the exam which is usually twice a year, March and September, you will be awarded a certificate if you pass.
Read Also: HVAC Training and Certification In Nigeria, Courses and Training Providers
Aviation Schools in Nigeria
In order to get an IATA certification, you must enroll in an IATA-accredited training centre (ACT). After which you will be required to take a course, which may last 3 months or even two years for piloting training courses.
However, if you have already taken your course and just need IATA certification, then you can enroll through an agent to take the exam which usually takes place twice a year; March and September. The following are IATA-certified schools in Nigeria where you can get your IATA certification:
Dhaewood Aviation Business School (DABS)-
They are a private aviation school in Lagos. It is a really good aviation school with IATA certified teachers. You can be sure to get training the best there.
Dhaewood Aviation Business School
30, Abeokuta Expy, Cement Bus Stop, Ikeja
0802 627 2323
Universal School of Aviation
Universal School Of Aviation is a very good school in Lagos too. They offer very good courses with equally amazing facilities.
Ejigbo, Lagos
0805 584 9779
Read Also: 10 Best Professional Engineering Courses in Nigeria
Landover Aviation Business School (LABS)
Landover was founded in 2002 and is no doubt one of the best aviation schools in Nigeria. However, there have been complaints from people who studied there, reports say that they promise to help find you a job after your diploma course, but end up failing to do so. These claims have however not been confirmed. I will advise that you visit the aviation school to find out for yourself.
17, Simbiat Abiola Way, Ikeja Lagos.
234 (1) 460 7450
International Aviation College
International Aviation college is a renowned Aviation college located in International Airport at Ilorin, Kwara state It was established by the Kwara state government to train professionals for the Nigerian Aviation Industry. They also offer a wide range of courses, along with IATA training. Check out the courses they offer below;
Private Pilot License
Ab-initio-private pilot licens
Commercial Pilot License
Ab-initio- commercial pilot license with multi engine and instrument rating.
Flight dispatcher training
Radio Telephony training
pilot recurrent training
cabin crew training
Human factors course etc.
Airport Rd, Ilorin
0805 448 5424
Nigerian College of Aviation Technology (NCAT)
This one is the most prestigious Aviation school in Nigeria. This is the school where most Nigerian Airforce Pilots are trained. They also train students from other countries including; Gambia, Cameroon, Senegal.
Read Also: Steps to Start CCNA Training Center in Nigeria
+2347018741431
+2347015099833 (Academic Affairs)
+2347015099843 (Information Unit)
Please call between 10:00 AM – 4:00 PM (Mon-Fri) only.
Address:
Nigerian College of Aviation Technology. Zaria, Kaduna State, Nigeria.
Benefits of IATA Certification
IATA is the standard for many Airlines all over the world. This means that Job seekers stand more chance with an IATA certificate than his rival who has only a course diploma.
The Aviation industry is a very sensitive environment, where 99.9% is not good enough, so you need to meet IATA standard for Airlines to recognize you as a professional.
More so, the competition in the industry is fierce, citing that most jobs require only a diploma certificate that takes no longer than 6 months, and a monthly standard salary that can equal that of Oil workers.
This makes it more difficult to get a job in the industry, except you have something others do not possess. With an IATA certificate, you already have an edge, adding your knowledge of a local language, Computer Literacy, Efficient problem solving skills and a Diploma in 2 or 3 courses in your field, you can be sure to be singled out even amongst a 100 people.
Furthermore, one must have passion for the course he or she wants to take. There are over 50 different diploma courses one can take in any of the Aviation schools listed above. Make sure to choose a course that you feels suits your personality just fine.
Most times, aviation schools can be contacted by an airline to recommend students for job openings, if you are lucky you might even get a job immediately you graduate from your training school.
Read Also: 8 Steps To Start a Training Centre in Nigeria
Conclusion
Most Aviation schools in Nigeria charge anything between 50-70,000 naira for a single Course that is not piloting. However, piloting courses can cost as much as 7 million naira in most aviation schools in Nigeria.
The cost of training might be high, but the amount airlines pay to their pilots, run into millions. As  I said earlier, the aviation industry is a very delicate industry where 99.9% is not good enough. Anything and anyone serving in the industry must reach IATA standard and policy.
This post can be helpful to somebody else, please share it on Facebook, Whatsapp, Telegram and Twitter. There are buttons below for this (easy to use too)!
Copyright Warning!
Contents on this website may not be republished, reproduced, redistributed either in whole or in part without due permission or acknowledgment.

.
Proper acknowledgment includes, but not limited to (a) LINK BACK TO THE ARTICLE in the case of re-publication on online media, (b) Proper referencing in the case of usage in research, magazine, brochure, or academic purposes,.

.
All contents are protected by the Digital Millennium Copyright Act 1996 (DMCA).

.
We publish all contents with good intentions. If you own this content & believe your copyright was violated or infringed, please contact us at [infoguidenigeria@gmail.com] to file a complaint and we will take necessary actions immediately.
🤑 Start making money from home today!
👉 Get correct FREE TIPS and Guides on how to make money from home today. Click here to start
.
👍Advertise your business here!
With over 1M unique users per month across all channels, we have a large audience for you to showcase your products and services. Simply get in touch via 👉 marketing@Infoguidenigeria.com.
🤑 Make Money now!
👉 Make money writing for us. Apply for Freelance writing jobs in Nigeria.
👉 Make Money as InfoGuideNigeria Advertising Agents, read more here
.