Education
How to Improve Special Education in Nigeria
Here in this post, we are going to proffer ways on how to improve special education in Nigeria. we hope you find this article informative.
The special education was actually established for special persons in the society. It was for the physically challenged persons in the society. However, negligence to me, seems to become government's attitude towards giving education of persons, who have special needs in the society.
Even members of the society are not helping matters either. Nevertheless, when you look and other countries, that do not have so much as Nigeria, in terms of resources, and how they pay special attention to the education of these special persons and you wonder.
Read Also: 5 Importance of Civic Education in Nigeria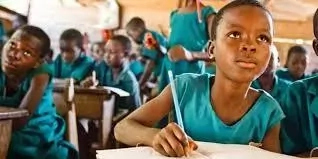 However, even in Nigeria, much has not been actually done towards educating privileged citizens, therefore, it is not much surprising that nothing is really done to educating the challenged persons in the society, at least, providing quality education and conducive environment plus incentives for those who are willing to train in the special education. If this is the case, how then can special education in Nigeria be improved?
Read Also: The Role of Education in Economic Development in Nigeria
Ways to Improve Special Education in Nigeria:
There are a number of ways, whereby, the special education in Nigeria can be improved. In this article however, I will be focusing on those possible ways that the relevant authority can adopt to making sure that, the special education in Nigeria is improved. Below are some of those ways:
1. Government Must Ensure Legislation For Special Education And Disability Bills Is Passed
The government has a greater role to play in this aspect. There is a greater need for Nigerian government to work towards making sure that, there is a speed up to the legislation for Special Education and Disability Bills.
The government is duty bound to making sure that this bills is passed into law by the legislature, and that assent be given to it by the executive arm of the government.
Let the government try working with the members of Nigerian community with a view to eliminate any sort of stigma, and bias against less-privileged persons in the society. Both the government and the society have some roles to play in this aspect.
2. Provision Of Transportation For Special Persons From And To School
Transportation of these children are of necessity. The relevant authority should see to it that, this need is met in order to assist this set of individuals.
One will agree with me that, to transport these challenged children to and from school is quite a bigger challenge, and in most cases, these problems are faced by the family members of these challenged fellows, most especially, those set  of children who find it difficult to sit by themselves.
This is unfortunate! But I want to also suggest that, applications to this regard be forwarded to states governors for possible assistance.
Read Also: Prospects and Problems of Educational Management in Nigeria
3. Special Attention Be Given To These Special Persons Through Provision Of Facilities
These set of children are special in the society, and they need special attention and special treatment. The government and the society have some roles to play in this regard, by meeting these special needs.
Therefore, there is a need for attention to be given to special education through the provision of relevant facilities and special equipment where there are special education centres across the country. This will actually help in making the works of these teachers handling these special children easier.
4. Provision Of Teaching Materials And Equipment To Facilitate Learning
These special children need teaching materials and learning materials to be supplied in special education centres across the country for the purpose of helping the teachers and assisting of the special children in facilitating teaching and learning respectively.
With such teaching materials and equipment the teachers will be able to pass on knowledge to the special children, while the children in the other hand will make the special children to assimilate the knowledge passed on to them easily. This is important!
5. Special Education Teachers Should Be Paid Living Wages: (Attractive Salaries)
This is very important and quite critical. As special education teachers, they also need special treatment. They desire better package to keep them committed to delivering on their teaching assignment.
I have sometimes said this and I want to repeat it, until special education teachers are recognize and paid living wages, the likelihood is that, most of them may ignore their statutory responsibilities and perhaps, keep doing some other works, just to making sure that they supplement their salaries.
I bet you, they may not concentrate fully on their teaching jobs. Therefore, special education teachers, for the most part, should be paid well to keep them on their teaching assignments.
Read Also: Problems And Prospects Of Computer Education In Nigeria
6. A Bill For The Federal Special Education Commission Establishment Be Passed Into Law
This is important! In fact, there is a bill for the establishment of a Federal Special Education Commission. This bill, unfortunately, is still pending in the legislature.
The bill should be speedily passed into law by the legislature, and should speedily be given assent by the executive arm of the government.
And once this bill is passed into law and assent given, those important provisions should duly be implemented. I think the bill for the establishment of the Federal Special Education Commission should be one of the government priorities now.
It is also advisable that, every state in the federation should endeavour to establish the Commission, and be also ready to fund same.
7. Discrimination Of Physically Challenged Children Should Be Stopped
Another important area that will help in the improvement of special education in the country. When these special children are loved and encouraged, they will be confident in their selves and their self-worth which will eventually boost their self-esteem hence, encouraged and motivated them to take their education pursuit serious and be academic conscious with a view to become future responsible members of the society, who will also, like their counterpart privileged ones, contribute to nation building. But if they are discriminated and shunned, they are likely to be paralyzed psychologically.
However, it is unfortunate that in Nigeria, some of these special children who are living with physical disabilities and/or learning disabilities are, for the most part, are being discriminated and shunned by other members of the community or members of their families, etc. Some other times, the special children are left isolated.
Instead of being admitted, they are being discouraged from attending normal regular schools hence, they resorted in feeling confused, and alone as well as frustrated.
Read Also: 14 Ways To Improve Education In Nigeria
Conclusion
Having said all of these, if special education must be improved, relevant authorities must, as matter of necessity, advised Nigerians about special children and the need to learning to accepting them. Society members and government must put to a stop discrimination in job employment of special children.
This post can be helpful to somebody else, please share it on Facebook, Whatsapp, Telegram and Twitter. There are buttons below for this (easy to use too)!
Copyright Warning!
Contents on this website may not be republished, reproduced, redistributed either in whole or in part without due permission or acknowledgment.

.
Proper acknowledgment includes, but not limited to (a) LINK BACK TO THE ARTICLE in the case of re-publication on online media, (b) Proper referencing in the case of usage in research, magazine, brochure, or academic purposes,.

.
All contents are protected by the Digital Millennium Copyright Act 1996 (DMCA).

.
We publish all contents with good intentions. If you own this content & believe your copyright was violated or infringed, please contact us at [infoguidenigeria@gmail.com] to file a complaint and we will take necessary actions immediately.
🤑 Start making money from home today!
👉 Get correct FREE TIPS and Guides on how to make money from home today. Click here to start
.
👍Advertise your business here!
With over 1M unique users per month across all channels, we have a large audience for you to showcase your products and services. Simply get in touch via 👉 marketing@Infoguidenigeria.com.
🤑 Make Money now!
👉 Make money writing for us. Apply for Freelance writing jobs in Nigeria.
👉 Make Money as InfoGuideNigeria Advertising Agents, read more here
.