Politics
How is Money Essential in Nigerian Politics? 
Here in this article, we are going to answer the question: how Is Money Essential In Nigerian Politics?  We hope you find this interesting and eye-opening.
It is always a daily complaint during the election period about money. They will say, there are too much money and heavy spending in politics.
In every election season, there is so much money to be spent on electioneering campaigns, with so many groups entering into the fray.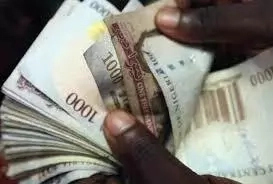 The majority of persons think that the Nigerian political system may likely be better, should there be less spending in politics.
However, the amount of money spent on politics is considered by some persons as quite small. During the previous political cycle in Nigeria for instance, the total money spent in the election was higher than the previous years.
Anywhere, spending so much is politics sounds gigantic, but until someone takes into consideration the population of people in the country, especially those who are eligible to vote during the election, this perhaps, will show the amount of money an average eligible voter spent per every election cycle. However, political spending has actually increased remarkably over the years.
Why Is Money So Essential  To The Political Process?
There are quite a number of reasons why money is essential to politics, and in this article, I will be discussing quite a number of them too, here. Below are some of those essential reasons:
Name Recognition
Name recognition is one of the major reasons, why money is essential to politics. How do I know? Almost every person in this country knows that General Muhammadu Buhari is the president of Nigeria presently, but apart from the presidency, there are some people in the country, who do not know the name of their representatives, such as senators and house of representative members, and house of assembly members, even the name of their governor.
I mean even well-educated individuals usually have this trouble of identifying their representatives, let alone their local government council chairmen.
More so, there are some people who are either in the political world or they are in junkies, they always are privileged to have all the news on all days.
These sets of individuals do not really need political education or political advertising in order to tell them how to vote for their preferred candidates during the election.
They normally on their own seek out ways in order to learn about contending candidates and at the same time become strong partisans, persons who may not be convinced by the opposition advertising.
Civic Mindedness
A large majority of Nigerians are not people, who have all the news every day. Perhaps, that is why the majority of these people outsource their political engagement to some other individuals.
This is not for the most part, about a matter of intelligence or a matter of civic-mindedness. A small business entrepreneur for example, who usually works for about 60 hours in weeks, maybe involved strongly in his own community, and as a result, has no time of investigating on his own about candidates.
Therefore, he can rather depend or rely on other people, whom he trust, to tell him and as well, advise him on which candidates are in their opinion most preferable and of the best interest. Against this backdrop, is why money is essential to politics in order to boost the people's civic mindedness.
Political Advertisements
Money is essential to politics because it is used for political advertisements. It is not all that possible or realistic in a bustling society such as Nigeria society for all voters to become experts on all the candidates, who are to be on the ballot.
However, this actually means one of the key ways Nigerian politicians can influence electorates is through political advertisements.
In any democratic state, voters must be engaged in every political process in order for such a state to survive. More so, if the barrage of political ads is to go away, it, therefore, means that the entire electorates must have to be well educated on the political process, and this happened through political advertisements.
 And as far as most individuals in the society want to be living a normal lifestyle, then enduring political advertisements during the election will be one of those costs of living in a free society like Nigeria.
Meeting The Necessary Campaign Expenses
Political campaigning is quite an expensive endeavor.  In most cases, there are candidates who are independently wealthy, while others are supported by those who actually owned the money.
Traversing throughout the country and also meeting other necessities of campaigning during an election period are expensive.
Running a political campaign also involved so many expenses.  Every candidate, for instance, has someone to manage their campaign team, and there are quite a number of individuals, who are working behind the scenes in order to promote their political candidate.
Every one of these individuals is to be paid, they are not working for free, even the work they are doing is also costing money.
The political campaign, of necessity, will have to secure facilities and also offices for these people who are working.
Even when campaigning through facebook, and email, and other social media platforms, that does not mean that they are working for free.
The political candidate will pay persons, who are running the site, and posting messages on Facebook, and writing emails messages. The campaign team will likely have everyone in the team as paid employees, who are working on the networks.
Refuting Of Negative Advertisements Against Opponents
Just think about what is the cost it takes to refuting negative advertisements against a political opponent. In this country, Nigeria, it is a common practice for a fellow politician to put out negative advertisements against his opponent, even when there is no evidence.
However, it is incumbent on the part of the opponent then, to make sure that, he refutes such claims from his opponent at an enormous waste of resources, both in terms of money and time.
If Nigerian politicians spent all their time in order to promote their positive images for the purpose of influencing the electorates to vote them, then the money is essential and necessary.
Conclusion
In every election season, there is so much money to be spent on electioneering campaigns, with so many groups entering into the fray.
The majority of persons think that Nigeria will be better off if less money is spent in politics, whatever is the case, political spending has actually increased remarkably over the years hence, I have discussed in this article why money is essential to politics in Nigeria.
Make money writing for us. Apply for
Freelance writing jobs in NIgeria
.
.
Copyright Warning!
Contents on this website may not be republished, reproduced, redistributed either in whole or in part without due permission or acknowledgment.
.
Proper acknowledgment includes, but not limited to (a) LINK BACK TO THE ARTICLE in the case of re-publication on online media, (b) Proper referencing in the case of usage in research, magazine, brochure, or academic purposes,.
.
All contents are protected by the Digital Millennium Copyright Act 1996 (DMCA).
.
We publish all contents with good intentions. If you own this content & believe your copyright was violated or infringed, please contact us at [infoguidenigeria@gmail.com] to file a complaint and we will take necessary actions immediately.