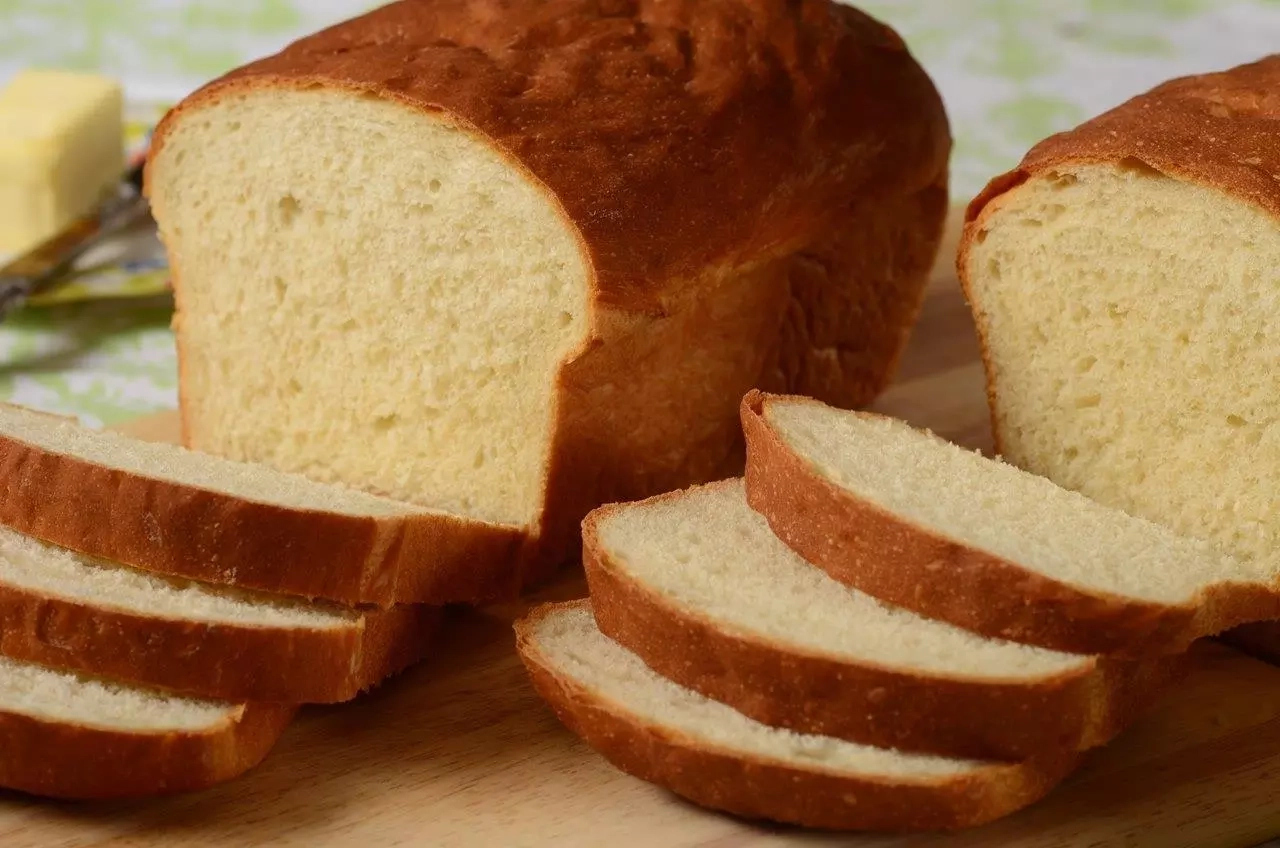 Bread is a widely consumed staple food. One of the cheapest foods you can lay your hand on. It is widely consumed across the continents by almost all citizens, ethnics and religions groups.
It has a nice aroma especially the freshly baked ones. It is an affordable food to get your hands on in time of hunger. Since bread is widely consumed, starting a bread bakery business is going to be a viable business.
Bread is in high demand in the market. Do you know about 10 million loaves of bread are consumed daily in Lagos while in America 53 pounds of loaves are consumed every year. Bread bakery is a profitable business.
Read Also: How To Make Nigerian Buns
It is not difficult to set up once you have the required capital and have been approved by the regulatory body. In this article, you will be shown how to prepare bread and the bread bakery business
Ingredients For Bread

a. 550g Bread Flour/Plain Flour
b. 300ml Lukewarm Water (roughly)
c. 45g Sugar
d. 7g Fast Action Dried Yeast/ 1 Satchet
e. 2 Tablespoons Vegetable Oil
f. 1 Teaspoon Salt
Read Also: How to Make Chin Chin in Nigeria for Home Use and Business
Preparation of Bread

a. Get a bowl, add quarter of lukewarm water onto it and add half of the sugar and all the yeast. Ensure you are using lukewarm water as hot water spoils the yeast and cold water won't activate the yeast either. Whisk the content of the bowl until its smooth then set aside to rise for 5 -10 minutes
b. In another bowl, mix 500g of the flour with salt and the remaining sugar and set aside
c. In another bowl, you mix the remaining lukewarm water with the vegetable oil and set aside
d. Go back and check on the yeast to see it has risen , if it has, add the water and oil mixture
e. Check on the yeast, if it has risen, add the water and oil mixture into the yeast mixture. I switched containers here…
f. Now add the flour and sugar mixture into the mixture sporadically, you can work with your hand or use a mixer
g. Knead the batter until you get stretchy and sticky dough. If it's too stretchy, don't worry, it only means you've done a good job and will end up with really soft bread.
h. Pour the rest of the flour onto a clean, flat surface, transfer the dough onto the surface and begin to knead your dough.
i. Fold in more flour into the dough until you get smooth, non sticky but still stretchy dough, add more flour if necessary. Try not to over work your dough. This should take 8 minutes thereabouts…
j. Now, grease a big bowl with oil, make sure all areas are covered with oil to prevent the dough from sticking to the bowl when it rises.
k. Transfer the dough into the bowl and cover with a thick towel. Place in a hot place like your oven or microwave and leave the dough to rise for an hr
l. When the dough is double its size, remove it from the bowl and place on a clean, flat surface then knead for 2 minutes
m. Oil the bread pan with butter then place the dough on the oiled bread pan and cover again with the thick towel and place it back in the oven to rise again. This time for 45 minutes
n. Preheat your oven as you are waiting for the dough. Preheat for 220 degrees Celsius
o. Place the dough in a dark place after it's risen, it should be double its size again by now.
p. Place in a preheated oven and bake for 30 minutes, until it browns on the top.
q. Take it out of the oven after its done and transfer them onto a rack then rub some butter on the top while it is still hot, the butter will penetrate into the bread making it more moist and yummy, though its optional
r. Leave to cool ad your bread is ready for consumption
Read Also: How To Make Nigerian Egg Rolls
How to Setup Your Bread Bakery
Things you will consider when putting up your bakery:
a. Get Training
To become a professional baker, you need training in bakery and food processing. You can as well get your training by getting attached to a bakery to get the skill.
Get a professional trainee who will train you in the art of bread making. Your success in this business depends on how much you know; knowledge is power
b. Prepare Your Business Plan
As they say: He who fails to plan, plan to fail. You ought to have a business plan that will guide you along the way. Sometimes absence or lack of business plan can make a business fall within a short time. If you can't provide your plan, you can call a professional to help out
c. Source For Finance
It is advisable to start the Bread Bakery business big or medium with the hope of producing quality bread to attract good patronage.
It may require a good sum of money .Once you have the required capital to invest in this business, you are halfway into the business
d. Choose Location
You may not necessary need a good site for your business if u have a geed marketing and supply strategy if you have a quality product, well branded and effectively marketed, people will look for you
e. Build Your Factory
You need the help of experts here too. Your factory has to meet NAFDAC approval requirements.
Read Also: How To Make Nigerian Meat Pie
Bakery Equipment You Need To Acquire
a. Baking Oven: Consider the industrial baking oven if you can afford it. It is used by professional baker who makes bread in commercial quantity. It cost much but worth the price and makes work lot easier.
b. Flour Mixer: Mixer is used to mix the flour and other ingredient into pastry ready for baking. We have local and standard electronic mixers. Use any that is suitable to the standard of your bakery
c. KVA Generator: You will need a big standby generator as you don't have to rely on PHCN.
d. Slicing Machine: As the name implies, it is used for slicing bread. Sliced breads are seen as liked by people so therefore it is necessary to have this machine
e. Baking Pans: we already know that heavy ovens do come with baking pans but it may not be suitable to the size you want . You will need to buy or design your baking pans according to what is obtainable in the market
f. Bread Wrapper Supply:   You will need a branded bread wrapper in constant supply. This should be arranged for in advance before production commences.
g. Supply Truck: This will be use for marketing. You should atleast have one supply vehicle
Get NAFDAC Approval For Your Bread Bakery Business
a. It may surprise you that All bread currently produced in Nigeria didn't pass the international health standard according to experts reports, that is to say the bakery business are out to run just for the money leaving our health at stack. I think that is a wrong business mindset. Do the right thing and money will surpass your expectation
b. Some bakers substitute sugar, which is the most expensive ingredient with saccharine which is the much cheaper without minding the implication of saccharine on the health and they know consumers will always go for the cheap bread they take the advantage.
Since the consumers cant differentiate a sugar sweetened bread and a saccharine sweetened bread this challenge brings a warfare in price reduction between unhealthy and unethical competitors
c. Is necessary you meet the international standard in your bakery business to acquire more profits and having a good reputation.
Read Also: How To Make Nigerian Agege Bread
d. Get your business approved by NAFDAC in Nigeria but if you are in other country seek for the appropriate authority to get your approval. When all things are put in place, you will be good to go!
IMPORTANT!:
Follow us on
Instagram @InfoGuideNigeria
Click here to Read Latest School News in Nigeria
Copyright Warning!
We work really hard and put a lot of effort and resources into our content, providing our readers with plagiarism-free articles, original and high-quality texts. Contents on this website may not be copied, republished, reproduced, redistributed either in whole or in part without due permission or acknowledgement.
Proper acknowledgement include, but not limited to (a) Proper referencing in the case of usage in research, magazine, brochure, or academic purposes, (b)"FAIR USE" in the case of re-publication on online media. About possible consequences you can read here: What are the consequences of copyright infringement? In an effort to protect our intellectual properties, we may report your website to Google without prior notice and your website be removed from search engines and you may receive a strike. All contents are protected by the Digital Millennium Copyright Act 1996 (DMCA).