Business Overview Of Making Hair Conditioners
Hair conditioners keep hairs in good condition. Many Nigerian women are fond of hairdo using hair conditioners and the hair salon business booms in Nigeria. This hair making process often involve making hair conditioners and that is just what this article explains.
Effective care is required in every stage of hairdo and quality hair conditioners apply. There are different recipes for making hairs conditioners in Nigeria and this article handles this.
Read Also: How To Produce Hair Relaxer In Nigeria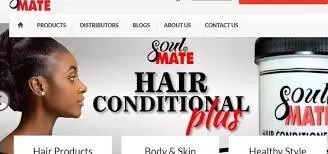 The Basics Of Making Hair Conditioners
The process of making any category of hair conditioners has to do with curtailing the scalp and the hair. This curtailing has to do with the influence of shampoo and this shampoo has a function of cleaning. Shampoo effects can cause damage to the lipid layers and this is due to the cleaning aspects.
The result of this is that the female folks get hairs that are fragile, fluffy and difficult to comb. Leave attributes solve such issues and compensate damage. Now if you intend to make your hair conditioner when you are at home or otherwise, you can apply these below.
Read Also: How To Produce Hair Cream In Nigeria
Factors To Consider In Making Hair Conditioners
a. The working conditions should be aseptic and the equipment should also be in clean condition
b. Avoid keeping products that is ready made for a long period of time and a maximum of 5 days applies. An exception exists for this and the exception is the water conditioner and oils (aroma).
c. Take note of temperature control and all the ingredients have to possess equal temperature and this enables interactions
d. Use the recipe and apply the improvisation of leave in the cooking process. The experiments that you do with cosmetics can make the products have unnecessary effects and qualities.
Hair Conditioners For The Curly Hair
Method 1 For Curly Hair Conditioners
The aim of both the leave and the ordinary in the hair condition is the softening of the hair. Mix of 4 tablespoons of yoghurt (natural) and 1 egg and apply on wet hair ( clean) and then leave it for about 10 minutes.
Washing with warm water is next and you can repeat this two times. Direct preparation is necessary and this is before application.
Method 2 For Curly Hair Conditioners
Another method of making hair conditioner is here and simple. Soaking of 1 tablespoon of leave mint ( fresh or dry) in a glass of water ( hot) and then leave it for up to 10 minutes.
You can rinse the hair with a portion of mint and this refreshes the hair and also reduce oil. Rinsing makes it easy to comb your hair and also reduce oil.
Method 3 For Curly Hair Conditioners
Get one tablespoon of pectin and then soak with water of 200ml. Proper stirring follows and then you can leave it for sometime and this is to allow swelling.
Put two drops of oil (rosmarine) and then apply and mix for up to ten minutes. You can then wash up the hair conditioner and you will notice an increase in the hair elasticity.
Read Also: Hair Dryer Machines Price in Nigeria, Review and Where to Buy
Making A Moisturising Hair Conditioners
Method 1 For Hair Moisturising
One of the best leave in hair conditioning is that consisting of natural ingredients and it is simpler. You can put in 1 tablespoon consisting of honey with warm water ( 1/2 glass) and then do proper mixing.
Do the application for up to 10 minutes and this moisturises and also feed the hair. This is due to the high nutrient quantity and your hair increases in elasticity and damage reduction. There is simplicity in the making and the components are not too much.
Method 2 For Hair Moisturising Hair Conditioners
If you prefer a cream that makes your hair healthy and fragrant then method 2 is here. Mixing of 1 tablespoon of honey, 1 table of oil ( almond) and 1 piece of banana (ripe) applies here.
Do the application and then covering with film follows. You can leave it for between 15 and 30 minutes and then the rough washing follows.
Method 3 For Hair Moisturising Hair Conditioners
The use of leave consisting of olive oil is not the best and the result of this is often hair (oily). You can prepare something as an alternative and it should be simple.
Mix two tablespoons of honey and this is with olive oil of 100ml. Warming with boiling is next and you can apply for up to 20 minutes.
Making Hair Conditioners In Connection With Hair Volume
Mixing with beer is next and the ratio is 3:1. You can make use of beer and this is because alcohol makes hair dry. There is addition of volume and this has to do with proteins and frayed ends. This kind of hair conditioners has smell and this can be strong for sometime.
Read Also: How to Maintain Your Natural Hair and Still Look Elegant
Making Hair Conditioners That Is Universal
This type of conditioner runs better and it is better than the Cantu leave category. Mix 1/2 glass of lemon juice, a quarter glass consisting of aloe (juice) and 3-5 aroma oil drops. This aroma oil can be of lavender, rosemary and mint and application can be for 5 minutes hair.
Making Hair Conditioners For Hair That Is Damaged Or Dyed
Add coconut milk 50ml or 1 tablespoon consisting of coconut flakes and then soak it in a glass of hot water. This soaking should be for 15 minutes and put milk ( defatted) of 100ml and apply through 10 minutes. Large quantities of proteins enable restoration of hair that is damaged and this recipe offer it.
Making Hair Conditioners To Get Shiny Hair
Mixing of castor oil of 20ml, one tablespoon consisting of heavy cream, water of 50ml and 1 tablespoon of apple vinegar.
Preparation of a mixture that is smooth follows and then application on the hair roots. You can also do your washing using water that is hot.
Making Hair Conditioners For Growth Of Hair
This recipe stimulates the bulb of hair and is for hair growth that is natural. You can mix avocado flesh and this is with 3 tablespoon of honey and egg yolk. Put it on a full length and this can be for 30 minutes and washing conditions follows:
Making Hair Conditioners For All Types Of Hair
Method 1 For All Hair Types
One advantage of this hair conditioner is that its for anytime use and not just after you wash the hair. Put mint of 250 ml and apple vinegar of 1 tablespoon, orange aroma oil consisting of 5 drops and sea salt of 1 tablespoon. You can sprinkle and then apply.
Method 2 For All Hair Conditioners For All Hair Types
This method makes you able to comb your hair and it is silky. Mixing of lemon rinse of 200ml, orange aroma oil of 3 drops and lemon aroma of 2 drops applies.
Also add a tablespoon consisting of cane sugar (brown) and do whisking until it becomes smooth. You can sprinkle on hair and this is between 2-3 times in one day.
Consider storage options that are long term and this applies for commercial use of hair conditions. Long term storage is necessary and this also applies for large scale production of hair conditioners.
Read Also: How to Become a Hairstylist in Nigeria
Conclusion
Making hair conditioners have many recipes and this is what this article tells you. Many of the female folks are fond of hairdo and this venture which is part of hair salon business can be profitable.
Information is Power!
Don't miss any valuable information or opportunity that can change your life, business, and family positively and permanently.
👇👇👇👇👇
For Latest updates on News, Jobs & Business Ideas, and Opportunities.
Copyright Warning!
Contents on this website may not be republished, reproduced, or redistributed either in whole or in part without due permission or acknowledgment.
.
Proper acknowledgment includes, but not limited to (a) LINK BACK TO THE ARTICLE in the case of re-publication on online media, (b) Proper referencing in the case of usage in research, magazine, brochure, or academic purposes,.
.
All contents are protected by the Digital Millennium Copyright Act 1996 (DMCA).
.
The images, except where otherwise indicated, are taken directly from the web, if some images were inserted by mistake violating the copyright, please contact the administrator for immediate removal.
.
We publish all content with good intentions. If you own this content & believe your copyright was violated or infringed, please contact us at [infoguidenigeria@gmail.com] for immediate removal.
🤑 Start Making Money from home today!
👉 Get the correct
FREE FOOTBALL PREDICTION
TIPS
and
Guides
today.
Click here
.
👍Advertise your business here!
With over 1M unique users per month across all channels, we have a large audience for you to showcase your products and services. Simply get in touch via 👉 marketing@Infoguidenigeria.com.
🤑 Make Money now!
👉 Make money writing for us. Apply for Freelance writing jobs in Nigeria.
👉 Make Money as InfoGuideNigeria Advertising Agents, read more here
.