Automobile
How To Renew Vehicle License In Nigeria – Requirement, Amount, Procedure
In this post, I will show you how to renew vehicle license in Nigeria. Here you will see the requirements needed to renew your vehicle license, amount of money needed as well as the step-by-step procedure to get it done.
In Nigeria, most drivers drive their Vehicles, without the authorized licenses, approved by States. This has made it difficult for the Country to actually know whom actual the owners are.
👉 Relocate to Canada Today!
Live, Study and Work in Canada.
No Payment is Required! Hurry Now click here to Apply >>
Immigrate to Canada
When a Vehicle, is properly registered and has up to date license, would mean that it is fit for use on the roads. This is very vital for the safety of all road users in society.  Having Vehicle properly licensed, will enable it traceable by Police, if used for criminal activity or stolen.
Read Also: 9 Steps to Obtain Driver's License in Nigeria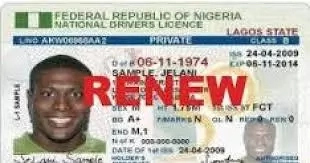 Most Vehicles, in Nigeria are not having up to date Licences, as after the expiration dates, the owners fail to renew. This is due to callousness or recklessness in not obeying the Road safety rules.
Most of the Vehicles, are not meant to be used on Nigerian roads, and have not been assessed properly as to its durability. This has caused many road accidents on Nigerian Roads.
Car Owners have had their Vehicles stolen, without hope for proper investigation, and recovery, due to not having proper identification documentation.
Vehicle Owners in Nigeria blame the failure of not renewing their Vehicle Licences, on having to wait long queues at the payment centre.
They also complain of the cumbersome procedure in both registration and licencing. This has discouraged many Vehicle Owners, from renewing when their Vehicle Licences are expired.
Failure to renew Vehicle Licence, may result in having one arrested or embarrassed by the Law Enforcement Agencies. The Standard Vehicle Licence is issued by Federal Road Safety Corps, and is valid for four years.
👉 Relocate to Canada Today!
Live, Study and Work in Canada.
No Payment is Required! Hurry Now click here to Apply >>
Immigrate to Canada
The Federal Road Safety Corps (FRSC) is the relevant authorized Agency for Vehicle registration and Licencing in Nigeria.  It also can serve a Law enforcement Agency, giving the power to arrest Vehicle owners who disobey traffic rules, fail to obtain car registrations and licensing or fail to exhibit standard safety on roads.
There are requirements when a Vehicle Owner wants to acquire vehicle License, in Nigeria. It is important that both Vehicles and owner need to meet these requirements, to obtain Licence. They are:
Read Also: FRSC Driver's Licence: How to obtain the new driver's license in Nigeria
1. Physiological Evaluation
The Federal Road Safety Corps, is expected to ensure safety to our Roads, by assessing the psychological state of the driver.
This is to ensure that the driver is not mentally unstable or not fit to handle a vehicle. Philological tests, reports or evaluations are conducted on the Car Owner, by a medical examiner.
The report is to detect the capability of the Car Owner to think objectively on the road, while driving. This is to ensure that there are no accidents or disasters that could happen on the roads, if assessing the driver is not met. This is normally done during the first Vehicle Registration and Licencing.
2. Divers' test
Car Owners are expected to pass a driver's License test. This is to assess an individual's ability on the road. Once the test, is passed, the Vehicle License is issued.
However, for renewal, there is no need for the tests to be taken again by the Car Owner. This occurs at the first stage of Vehicle Registration and Licencing.
3. Condition of Vehicle
The Federal Road Safety Corps normally checks the Vehicle to ensure that is of proper fitness for road use. There is check on the engine, tyres, lights and even side mirrors of the Vehicle.
This requirement is used during the very first vehicle registration and licensing impound vehicles, without Plate numbers or having any form of registration.
Car owners are required to have Drivers Licence, registration and payment of plate numbers, insurance cover, and verified documents stating approval of vehicle by FRSC.
After inspection by the FRSC, a Road Worthiness Certificate, Vehicle Identification Tag, proof of ownership certificate, and a Plate number.
Most times, Car registration includes obtaining a valid plate number, which will enable you drive on Nigerian Roads.  New cars that are imported or bought is expected to be registered.
It costs money to register a Car in Nigeria. Vehicle licensing also allows an individuals, legal access to drive on Nigerian Roads, without harassment from Law enforcement Agencies. There will be no need for reassessment on Vehicle's condition by the FRSC, during Vehicle License Renewal.
However, to carry out Vehicle renewal, there are requirements, amount and procedure must be met.
Read Also: Where to Buy Cars in Lagos, Nigeria
Requirement for vehicle License Renewal
Vehicle Owners does not need to go for another Driver's test, or carry out again any of the requirements, stated above.
The only requirement needed is the production of the expired or about to expire documents, to be used to process the Vehicle Licence Renewal.
Amount and Procedure for Vehicle Licence Renewal
According to FRSC website, the cost of Vehicle License Renewal is about 6,000 Naira. The procedure for Vehicle Licence renewal can be done online. These are the steps to follow:
1. Log on to the Drivers' licence website of the FRSC on https://www.nigeriadriverslicence.org
2. Then also open on the 'Drivers Licence renewal 'which is under the 'Drivers Licence renewal option.'
3. When the page opens, put in your Drivers' Licence number and date of birth.
4. Click on search and follow dialogue options to view the page containing your profile
5. Check your profile if it is up to date for information towards the Drivers' Licence renewal
6. Select the Federal Road Safety Commission, where you to capture your Picture or Biometrics and then click on submit.
7. Print out your renewal application. Make sure you check your bio data for errors. Write out your application identification number and keep safely.
8. After printing out your application, select the 'Pay now' option.
9. Review the amount you are to pay and click to proceed payment. Payment can be done can be done using Master Card, or Naira Visa ATM. Payment can be made through an affiliated Bank.
10. When paying online, you will be expected to log in to your E-wallet Account.  If you don't have one, there is need to create one.
Read Also: How to sell your used cars in different parts of the world
When the Account is created, there is need to select the Bills tab. This will show you what to pay. Enter the necessary particulars of your Master Card or Naira Visa. Once this is done, commerce payment by clicking on 'proceed payment'.
The status of payment will be displayed on whether you paid successful or not.
If you want to choose going to the Bank, instead, click on 'Proceed to Bank'. Then print your acknowledgement slip and proceed to the Bank, for payment. Once the payment has been made at the Bank, a confirmation slip will be issued.
Take the confirmation slip along with the expired documents, to the FRSC for Vehicle License Renewal. At the office, along with obtaining the vehicle license, you are expected also to renew your Road worthiness certificate and insurance cover.
The Road worthiness certificate is issued at the FRSC office. The insurance cover policy can be bought on line from any of the insurance Companies. The additional cost plus the vehicle licencing could cost not less than 12,000Naira.
Conclusion
Vehicle Licencing is important for Vehicle Owners, as it prevents having an individual harassed or arrested by Law Enforcement Agencies. Vehicle Owner, must endeavour to renew their Licence and papers, some few weeks before expiration date.
Read Also: 7 Places to Buy Cheap Cars in Nigeria for Car Selling Business or Personal Use
Key Words: Licence, Vehicle,  Expiration, Certificate, Road Worthiness, Insurance Cover,  Agencies, Law Enforcement, Federal Road Safety Corps, Inspection, Nigeria, Renewal, Evaluation, Drivers' Test.
👇👇👇👇👇
Immigrate to Canada Via Job Offer!
Get latest Jobs in Canada for foreigners with visa sponsorship 2023 and how to apply. Don't miss this opportunity that can help you relocate to Canada with your family.
👇👇👇👇👇