Are you thinking of Starting a foodstuff business in Nigeria? Today we will be taking a very interesting journey on what you should know before you venture into a foodstuff business.
Undeniably, Nigeria is Africa's most populated country and one of the ten most populated states in the world. It hosts a large number of active, dynamic and ambitious difficulties.
👉 Relocate to Canada Today!
Live, Study and Work in Canada.
No Payment is Required! Hurry Now click here to Apply >>
Immigrate to Canada
Until lately, the fastest rising economy of Nigeria inspired the Investment Bank "Goldman Sachs" to include her in the "Group of eleven" – the list of countries with the enablement of becoming the world's booming economy.
Read Also: Foods To Produce From Cassava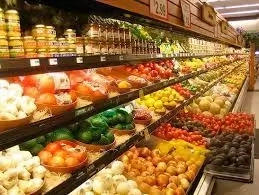 With a thriving population and a more diversified economy, the foodstuff business in Nigeria is a goldmine. Although beforehand, the nation's oil sector traditionally dominates over 80 percent of the country's economy.
But with the expansion of other industries, like telecommunications, real estate, financial services, and agriculture. Nigeria's economy has been diversified.
The banking system of Nigeria is as well the largest in Africa.
The Financial Times included ten of Nigeria banks in their list of the top 1000 banks in the world. All these factors combined with assurances of high return have made this country highly engaging to potential investors.
Read Also: How To Start Fast Food Joint In Nigeria
Foodstuff business in Nigeria Startup strategy
It is not advisable to keep calculating all the figures in mind, so you will need to make up a Foodstuff business plan.
👉 Relocate to Canada Today!
Live, Study and Work in Canada.
No Payment is Required! Hurry Now click here to Apply >>
Immigrate to Canada
1. First of all, you need to decide– what products exactly will suit you the best. It may depend on different factors, particularly, your background knowledge about certain types of products.
2. Set aside the amount of capital you are ready to invest in your business start-up project. The sum will differ from the character of the field you have opted for.
Some products require more money, while some need less. Make all the calculations wholly, taking into account all the minute details.
3. The third thing is to assume the amount you want to be making daily or annually. Evaluate your income and profit.
4. Find the right store for your wholesale foodstuff business in Nigeria.
5. Then proceed to make a plan of what you have already done and what is to be done in the future.
6. It can be beneficial to ask for a piece of advice from past shoppers or anyone who is experienced in the foodstuff business.
7. Hire some qualified and diligent employees. Teach them how to work.
8. Start selling goods and making a profit!
Now that you have a hint on how to go into the foodstuff business in Nigeria. Ensure you always go with the demand, make all the necessary computations, estimate the market and start making money!
Read Also: How To Start Food Processing Business In Nigeria
Business risks in Nigeria
There's no business without contingencies. However, the principal limiting factor of economic improvement in Nigeria is the usual lack of electricity. The second limitation is the different types of financial fraud and theft.
The problem with electricity might be resolved by the proposed development of new power plants with the help of China, and the second puzzle is solved precisely by finding reliable and dependable partners.
Unfortunately, the level of standard robbery is also remarkably high. You are advised to employ a spirited security officer.
 Requirements to Start a Foodstuff Business

Get a Shop
Rent a shop in a reliable location. Any place with more population is a good location, especially if people are living there in a neighborhood setting.
The size of the shop you rent depends on the amount of money you have presently and how big you want to start. Be very selective when on the search for a shop and make sure you get a nice one situated in a strategic location. Having paid for the shop, you must furnish it properly and make sure it is very inviting.
Read Also: Problems And Prospects Of Onion Farming In Nigeria
Floor Tires
Many times, the floor of the shop may not be tiled, but you need to fix tiles for specific reasons:
(1) To lift the beauty of the shop and add more sophistication
(2) To prevent flies and insects from digging holes from the ground and overrunning your shop. Insects can ruin most of your items like sugar, biscuits, beverages and so on.
Store Shelf
There are various types of store shelf, they may be made of woods, aluminum or iron. The wooden one is fancied and the commonly used.
And you have different types of wooden shelves the same way; some are cleanly finished with polished materials while other are hurriedly done. Your choice will determine the nature of your shelf in this regard.
Read Also: List Of Nigerian Foods For All Tribes
Tables
One or two tables may be suitable for a start depending on how big the shop is. The most crucial things are the cashier's table, you may do add one or two tables for items display.
👇👇👇👇👇
Immigrate to Canada Via Job Offer!
Get latest Jobs in Canada for foreigners with visa sponsorship 2023 and how to apply. Don't miss this opportunity that can help you relocate to Canada with your family.
👇👇👇👇👇
👍Advertise your business on InfoGuideNigeria.com!
From just
N9,999 per month
, you can advertise your products and services to over
1,500,000 monthly
users on our website.
Click here to read more
.
======
🤑 Make Money now!
👉 Make money writing for us. Apply for
Freelance writing jobs in Nigeria
.
👉 Make Money as InfoGuideNigeria Advertising Agents,
read more here