Here in this post, we are going to provide guidelines on how to start a music career in Nigeria. We hope you fins this informative and useful.
There are so many reasons people go into a music career in Nigeria, especially the young ones. Some use it as source of income while some are just into it because of the joy they derive from it. There are still some that are into it because they want their voices to be heard. They just want to be popular in society.
Some were motivated to join because of those making waves in the music industry like Davido, Tu Face Idibia and a host of others.
Read Also: How To Produce Music In Nigeria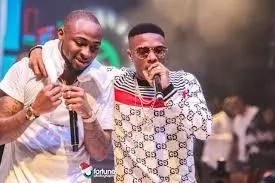 Little wonder many people are over their hills trying to make it to the top in the music career. Some of these people that have made it to the top sacrificed a lot of things and put in so many efforts in order to make it.
That is to say, there is nothing that comes without hard work and diligence. Before you make it in music career you have to be dedicated to what you want to achieve and work hard towards it.
In this article, I am going to present you with how you can start your music career in Nigeria. If that is your dream, you don't need to search further, just calm down and read through and at the end, you will begin to see yourself soaring on high.
Starting a music career cannot be complete without knowing how to write good music. Writing good music is the starting point and so I will first present to you how to write good music.
Read Also: Naija Dancehall Music "NOTICE" by Jahblend
Steps to Write Good Songs
I am going to present you with seven (7) steps that will guide you to write very good songs.
1. Create a Title
First and foremost you have to come up with a title for the song you want to write. It should be short and shouldn't be more than 10 words or less than six (6) words.
You need to also make it catchy so that anyone that sees it or hears about it will be attracted to know more about the song.
2. List Possible Questions From the Title
There are some questions that could possibly arise from the title, like what caused this? What can we do about this? Why did it happen this way? After listing the questions, try to work out the answers and use them in writing the song.
3. Choose a Song Structure
Mostly, people use Verse/Chorus; Bridge/Chorus. There are still some people that work with something different. You can work with this or create your own structure.
Read Also: How To Become A Music Instrumentalist In Nigeria
4. Choose a Melody from the Lyrics
From the lyrics you have written, you can find a melody that matches it. You can practice along until you find something that matches it. Also, try to record it as you play so you can listen to it over and over again to take a decision.
5. Try to Connect the Choruses and the Verses
There should be a connection between the chorus and verse, if there is no correction then the song will not flow well. So you need to work hard to ensure there is a connection between the duo and that they make sense too.
6. Get A Friend or Relation to Listen to the Song
Once the song makes sense to you, the next step should be to get someone to listen to it. Remember that two are better than one.
What you could not see another person could see and point it out. It is good to involve someone that that has ears for music and can be able to tell you your mistakes not minding how it will pain you.
If you make the mistake of choosing someone that cannot be frank with you, you will end up having a lot of mistakes in your song because he will not be able to tell you.
In the same vein, if you get someone that doesn't have a good ear for music, he or she wouldn't be able to know the right tune that suits.
Read Also: How To Become A Music Artiste In Nigeria
7. Proceed to the Studio
If it sounds good to your friend or relation, then it means the song is good to go. You can then go to the studio to record the song.
Above are the seven (7) basics steps you can take to write a very good song. Having taken note of these, let me now take you to the things you need to do so that you can become a successful man or woman in your music career.
Things you need to do:
1. Believe in yourself
Failure starts when you begin to look down on what you can do. Each person has talents deposited in his or her life, find it out and sharpen it and believe that sky is your starting point. Circumstances surrounding you might not be pleasant, but don't let it weigh you down.
2. Build a network with others
Try to find out those in the same career as you and connect with them. You will learn a lot from the relationship. Those that have started years back can share their experiences, the ups and downs they encountered as they were climbing the step and all that, then from there, you can pick things that will guide you not to make similar mistakes they made in the past. This will even help to push you to the top very fast.
3. Go Online
The internet is accessible to everyone, so you don't need to wait for record labels, you can go online and upload your songs and videos for the world to view.
This even advertises your song more because anybody can access it anywhere in the world, unlike the traditional method that could only make it accessible to only those in your locality. Places you can post your songs are iTunes, Youtube, Soundcloud, etc.
Read Also: Forbes Top 10 Richest Musician in Nigeria 2019
4. Get a Company you can work with
Approach companies and ask if you can work with them. Many companies are working with talented artists as their ambassadors to advertise their products through music.
You can start by bringing your price down since you are just starting so that they can be able to test you and see what you can offer. Once you are known, you can then make your price standard like others.
With these points listed, nobody would see your back when it comes to a music career in Nigeria. I wish you well as you decide to work with this article and excel in the music industry.
Information is Power!
Don't miss any valuable information or opportunity that can change your life, business, family positively and permanently.
👇👇👇👇👇
Subscribe to Blog via Email
✍️ Be Our Guest Publisher!
Do you have a press release, breaking news,  or any other helpful information to share with our growing readers? If yes, send your article to 👉 infoguidepr@gmail.com.
We will be glad to publish it if the information is useful to our audience.
This post can be helpful to somebody else, please share it on Facebook, Whatsapp, Telegram and Twitter. There are buttons below for this (easy to use too)!
Make money writing for us. Apply for
Freelance writing jobs in NIgeria
.
.
Copyright Warning!
Contents on this website may not be republished, reproduced, redistributed either in whole or in part without due permission or acknowledgment.
.
Proper acknowledgment includes, but not limited to (a) LINK BACK TO THE ARTICLE in the case of re-publication on online media, (b) Proper referencing in the case of usage in research, magazine, brochure, or academic purposes,.
.
All contents are protected by the Digital Millennium Copyright Act 1996 (DMCA).
.
We publish all contents with good intentions. If you own this content & believe your copyright was violated or infringed, please contact us at [infoguidenigeria@gmail.com] to file a complaint and we will take necessary actions immediately.