Education
10 Importance of Universal Basic Education
Here in this post, we are going to discuss 10 Importance of Universal Basic Education. We hope you find this post informative and educating.
The basic right of every child be it Nigerian or otherwise is to have a free, universal and compulsory basic education as education is the life force of any nation.
Universal basic education is the basic foundation to which a strong and prosperous nation is built and also a stable ground to raise and develop an upright and productive citizen that is useful to the nation in terms of economic and all round development.
Read Also: 10 Problems of Universal Basic Education (UBE) in Nigeria and Possible Solutions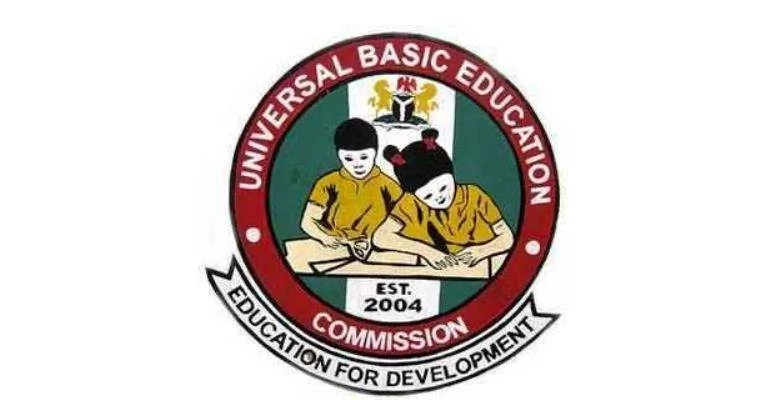 Universal basic education scheme was introduced in Nigeria to address the grievances and yearnings of the Nigerian citizens for an educational system that would be more relevant to the socio- economic, political and cultural background of the country. The policy recognizes primary education as the foundation of the educational structure in the country.
Due to the degeneration of the educational system in Nigeria which wasn't yielding positive results in terms of efficiency and effectiveness in its administration, the universal basic education came into existence to eradicate the former educational policy which as at that time wasn't meeting up to expectation due to improper funding, poor planning and implementation.
The universal basic education programme was set in motion on the 30th of September 1999 by former President Olusegun Obasanjo.
The programme was aimed at providing free and compulsory education for children in primary and junior secondary schools. It is a 9-year educational programme which involves 6 years in primary school and 3 years in junior secondary school which adds up to 9 years of continuous schooling.
The universal basic education initiative was projected towards providing greater access to and ensuring qualitative basic education throughout Nigeria.
It was also targeted at reducing the level of school dropout and improving relevance, quality, efficiency and acquisition of literacy, numeracy, values, life skills for life long education and useful living.
Universal basic education which is basically the focus of Education For All movement led by UNESCO is part of the millennium development goals whose objectives is to see that the illiteracy and poverty level in developing countries are reduced to the barest minimum.
The universal basic education has helped to cut across issues of great concern like gender inequality, illiteracy, poverty, etc which is the major bone of contention in Nigeria.
Read Also: The Role of Technology in Education and Training in Nigeria
Now, the female child has equal rights as the male child to receive quality and sound education and also to partake in the decisions that would affect the country positively.
Illiteracy has be drastically contained as there are more educated individuals than the less educated ones and though poverty is still high but with proper planning and implementation directed towards the educational sector starting from the basic education which is the foundation in which other levels of education are built then the issue of poverty will reduce also.
The universal basic education programme was the government weapon to show commitment to eradicate illiteracy in the country. It was designed to remove distortions and inconsistencies in the delivery of basic education and to reinforce the national policy in education.
The universal basic education is very important as it helps to shape teaching and learning at the most basic level.
Importance of Universal Basic Education
The importance of universal basic education are as follows;
1. MDGs Achievement
The millennium development goals are goals which every developing countries should strive to achieve as it brings about a more fulfilled and prosperous nation.
The main objective of MDGs is to eradicate poverty and hunger which is the bane of many developing nations especially Nigeria.
Universal basic education helps to ensure that the MDGs are attained by giving the educational foundation to which solutions to overcome social, political and economic problems are analyzed in an environment of learning and its recipients puts to good use the knowledge acquired to ensure a more productive nation. When individuals are empowered poverty gives way to a more comfortable life.
Read Also: 10 Importance of Basic Education In Nigeria
2. Reduction in Child labour
Universal basic education helps to reduce child labour in the sense that it provides free and compulsory education for children between the ages of 6 and 14 years.
When children are in school, the need for the unnecessary exploitation of a child would not arise as the child's educational right is effectively exercised.
Child labour as it is a menace in most developing countries as been brought under control as the universal basic education as seen to the fact that children who are to be in school are in school because it is compulsory and free.
3. Ensures Quality Education
Universal basic education ensures that quality education is melted out to its recipients as the curriculum touches subjects that is important to a country's development and it inculcate in young learners the principles, values, ideologies of each subjects which in the long run will be useful in the country's administration and development. It also equips young learners with attitudes, beliefs that would help shape them positively.
4. Reduction of Gender Inequality
Universal basic education has helped to reduce the issue of gender inequality towards educational attainment by giving opportunities to a female child to have that basic education that would help her contribute her quota to the country's development.
The female child can hold any position in the society be it politically or otherwise due to the universal basic education which has helped to produce more educated women.
5. Employment Opportunities
The universal basic education has helped to provide jobs as schools are in need of teachers to teach in the primary and secondary schools and this help to reduce the unemployment rate and also contribute to economic development of the nation.
Read Also: How to Improve Basic Education in Nigeria
6. Reduction of Poverty
Universal basic education reduces the rate of poverty by producing competent and creative individuals who engage in one form of job or the other to improve their standard of living.
By being resourceful entrepreneurs they create jobs that improve the economic development of the nation and also the rate of crime due to lack of employment would be reduced as more individuals would be engaged in something productive which the Universal basic education makes sure of.
7. Crime Reduction
Universal basic education helps in the reduction of crime as it inculcate in individuals the moral values, beliefs, attitudes and principles that would help the individual become resourceful to himself and the society. An educated individual would find more ways to be engaged in something productive and not engage in crime.
8. Help to Parents
The universal basic education has helped parents reduce the financial burden as basic education is basically free and as such their wards can receive a sound and quality education.
9. Better Healthcare
Universal basic education helps the child by providing food to them at no cost and a well fed child runs no risk of falling ill and the universal basic education initiative has helped to see that the child feeding and health is properly taken care of.
10. Motivation for Students
Universal basic education has made learning fun, interesting and free and with its other benefits of free feeding and health care which makes it attractive for children to want to attend school and not been seen roaming the streets thereby reducing the rate of school dropout in the society.
Read Also: 5 Importance of Civic Education in Nigeria
Conclusion
Universal basic education is important as it is the answer to all developing countries problems and the tool needed to achieve height in the development of a nation.
🤑 Start making money from home today!
👉 Get correct FREE TIPS and Guides on how to make money from home today. Click here to start
.
👍Showcase your business here!
With over 1M unique users per month across all channels, we have a large audience for you to showcase your products and services. Simply get in touch via 👉 marketing@Infoguidenigeria.com.
🤑 Make Money now!
👉 Make money writing for us. Apply for Freelance writing jobs in Nigeria.
👉 Make Money as InfoGuideNigeria Advertising Agents, read more here
.
This post can be helpful to somebody else, please share it on Facebook, Whatsapp, Telegram and Twitter. There are buttons below for this (easy to use too)!
Copyright Warning!
Contents on this website may not be republished, reproduced, redistributed either in whole or in part without due permission or acknowledgment.
.
Proper acknowledgment includes, but not limited to (a) LINK BACK TO THE ARTICLE in the case of re-publication on online media, (b) Proper referencing in the case of usage in research, magazine, brochure, or academic purposes,.
.
All contents are protected by the Digital Millennium Copyright Act 1996 (DMCA).
.
We publish all contents with good intentions. If you own this content & believe your copyright was violated or infringed, please contact us at [infoguidenigeria@gmail.com] to file a complaint and we will take necessary actions immediately.