Economy
10 Ways To Improve Nigeria's Economy And Stay Out Of Recession
Nigeria is of age to settle its problems. It is time, Nigeria find a solution to the current recession and change the course of its economy.
The national bureau of statistics, however, has revealed that, about four million Nigerians, in 2016, lost their jobs. 2017 has also recorded an increase in the number of persons, who have lost their jobs.
Almost half of Nigerian population are extremely poor, living in abject hardship. The question now arises, what can Nigeria do to help address the situation?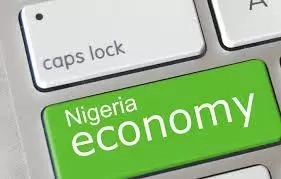 However, some economic experts have tried to advice the Nigerian government on what to do. Nevertheless, the government, in the most part, is keeping Nigerian citizens in the dark, when they are professing that, they are working to proffer solution to the current economic problems, faced by the country.
The Nigerian government has refused to make open their plans to bring solution to economic recession. They are trying to make Nigerians believe that, the solution to the current economic recession in the country is not what an ordinary Nigerian could understand.
My belief is that Nigerian leaders and high-tech politicians, should begin to think the way out of the current economic recession in the country, because it is their duties and their responsibilities to work towards advancing the growth of Nigerian economy and the development of its people.
There is no gainsaying that, Nigerian politicians cannot make the greatest impact on this country economy. I am quite aware that finding a way out of the current economic recession in Nigeria is not going to be quite easy.
But even at that, it does not served any purpose for Nigerian politicians to continue to keep the masses in the dark about the way out of the recession.
I mean, Nigerians should know about which path Nigerian leaders are taking to get out of this economic recession. However, by following accurate and appropriate steps, Nigeria can come out of this economic crisis, and I will love to explain some of those steps in this article.
Steps To Come Out Of Economic Recession In Nigeria:
So many things and factors have led to the current economic recession in Nigeria. In this article, I will not be discussing about those causes of economic recession in the country, but to explain ten possible steps by which, Nigeria can come out of economic recession.
1. Centralization Of Nigeria's Vision
Centralization of Nigeria's vision is the first step to come out of recession. What Nigeria need to do is to be clarified as to where it is today, and where exactly it is going.
Take for example, the visions of countries such as, China and India. These countries produced fabrics. What about that of Singapore and South Korea and Japan?
These countries are known for what they are, technological centres. North Korea's vison is clearly defined, and it is known as a strong militaristic atomic state.
And then comes Nigeria. What is Nigeria known for? Until its vision is defined, Nigeria may not go anywhere.  It therefore, called for the vast resources of Nigeria to be invested directly into the future vision of this country.
2. Decentralization Of Police
Nigeria cannot come out of economic recession, except it can constitute a strong police force. There is need for Nigerian police force to be decentralized otherwise, this current situation may likely led the country into catastrophe in future.
Why is this important? This is because strong police force at the local level can help prevent terrorist groups, as well as, local bands activities.
It is the police that are trained to investigate, and not the army. So, strong local police is likely to aid security in Nigeria.
3. Increasing Control Over Central Bank Of Nigeria's Governors
There should be control over the governors of the Central Bank of Nigeria. Findings have revealed that, much of the problems of the governors of the Central Bank of Nigeria is that, they are fond of funding their banks in Nigeria.
That is why they have a sort of dirty advantages over some other banks operating in the country. Those, who are appointed as Central Bank of Nigeria's governors are perhaps bankers, who know much about banking operations, and there is no problem about that. But control over their activities ought to be increased.
4. Made In Nigeria Goods Should Be Encouraged And Patronized
Locally made products should be encouraged and patronized in Nigeria. Although, Nigerians do not love to buy made in Nigeria product, because of their reliability, even then, there is need for Nigerian government to increase and fund the standardization boards of the country with a view to secure the customers desires.
Let products be certificated by the Ministry of Industry, and any company, that failed to comply the specification and standard be short down.
5. Promotion Of Small Businesses And Low Interest Rates
There is need for the Nigerian government to ensure that,  alternative sources of making capital available for small businesses are created.
Most big companies are to be  taxed properly. And only the companies, that make progress, should be given support by the government, not those that are dropping. The government should support small and medium enterprises in the country with a view to create employment.
6. Open The Market And Discourage Oligopolies
When there is import ban list by the Central Bank of Nigeria, monopolies and oligopolies are likely to be promoted in Nigeria thus, the economy will be negatively affected.
It is poor economy that depend on monopoly. There is no way investors would be expected in Nigeria and their products are being banned from imported.
7. Stop Borrowing Money, Rely On Your Resources
Nigeria should  government should be discouraged from borrowing money, they should be encouraged to rely on their resources.
Stolen money by corrupt leader transferred to foreign banks should be returned at the order of the Nigerian government.
8. Naira Should Be Devaluated
There is need to devaluate Naira. Nigeria cannot create stable economy, except the two spectrum for naira is discouraged. 305 Naira for one dollar is the official inter dollar ranks as of today, whereas the black market is selling it at 400, sometime, 407 Naira. This practice encouraged corruption.
9. Nigeria Must Take Advantage Of Devaluated Naira
One of the reasons why investors leave Nigeria is that, they cannot and do not want to deal with black market rates of Naira.
And sometimes, the official position on this do not favour them. When the official and black market rate is equal, then investors would be interested in the inner market.
10. Think About The People, Focus On The Citizens:
One major problem about Nigerian government in trying to find solution to economic recession is that, the government think so much about the Naira than how much it focus on the people.
Public officials' salaries should be cut down to enable the government begin a new economy for the people. Let the use of ten private jets to support government officials be discouraged.
Conclusions
My belief is that Nigerian leaders and high-tech politicians, should begin to think the way out of the current economic recession in the country, because it is their duties and their responsibilities to work towards advancing the growth of Nigerian economy and the development of its people.
👇👇👇👇👇
Canada Immigration!
Relocate to Canada, USA, UK, Europe, Australia, and New Zealand with your family. See the Latest Oversea Jobs with Visa Sponsorship plus our EXPERT guidance and tips. Its FREE!
👇👇👇👇👇
👍Advertise your business on InfoGuideNigeria.com!
From just N9,999 per month, you can advertise your products and services to over 1,500,000 monthly users on our website. Click here to read more.
Copyright Warning!
Contents on this website may not be republished, reproduced, or redistributed either in whole or in part without due permission or acknowledgment.
.
Proper acknowledgment includes, but not limited to (a) LINK BACK TO THE ARTICLE in the case of re-publication on online media, (b) Proper referencing in the case of usage in research, magazine, brochure, or academic purposes,.
.
All contents are protected by the Digital Millennium Copyright Act 1996 (DMCA).
.



The images, except where otherwise indicated, are taken directly from the web, if some images were inserted by mistake violating the copyright, please contact the administrator for immediate removal.
.
We publish all content with good intentions. If you own this content & believe your copyright was violated or infringed, please contact us  for immediate removal.
🤑 Start Making Money from home today!
👉 Get the correct
FREE FOOTBALL PREDICTION
TIPS
and
Guides
today.
Click here