Islamic banking refers to banking according to the principles of Islam.some refer to it as Islamic finance,others just have a vague picture or how it operates.
Many years ago,during the reign of the former governor of the central bank of Nigeria, Sanusi Lamido Sanusi.A lot of people are unaware of how they operate,the kind of services they offer and the kind of competition they bring to the banking system.
This piece is intended to enumerate this services,educate and enlighten the readers who might be interested in making use of it.
Read Also: 6 Roles Of Banking In Nigeria Economy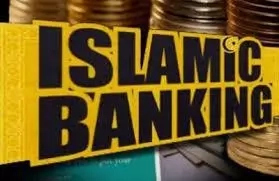 Islamic finance refers to a profit and loss sharing ratio in line with Islamic commercial jurispudence which forbids interest (Riba), as well as investments into ventures that are seen as sinful (Haram).
The whole idea came out from interest banking practiced by conventional banks being viewed as anti people or not in the interest of the borrower at all.
In some cases as seen in the practicality or advances being given out to customers and they are unable to meet up their obligation to pay back,interest will keep mounting on the amount nonetheless.
Interest might even go as high as the principal or beyond it when the repayment tenor still extends without the customer being able to pay. Islamic banking, based on Islamic principles sought to correct this anomalies & to protect the borrower.
Section 66 or the Banking and other financial institutions act (BOFIA )1991,introduced the term "specialised institutions" into our banking lexicon, and has paved the way for the introduction of full fledged Islamic banks in Nigeria or conventional banks offering islamic banking services as an arm.
Read Also: African Development Bank Salaries
Islamic finance was first introduced in 1992 by Habib bank (now keystone bank).Nigeria joined the islamic financial services board (IFSB) around 2008/2009.The framework issued by the central bank of Nigeria to regulate their activities comes in 2 forms:
1. Non interest financial institutions (NIFI's) based on islamic commercial jurispudence
2. NOn interest financial institutions (NIFI's) based on other established principles.
Some of the banks operating In Nigeria with this services includes Sterling bank in 2013 & StanbicIbtc bank in 2011 operating an islamic banking window.
The first full fledged islamic bank in Nigeria is Jaiz international bank plc.For the conventional banks operating an Islamic window, they come under different names with their underlying features.Some of the services offered and their ways of financing includes:
1. Mudarabah
This is a financing technique in which the owner of the funds makes it available to the end user,but on some condition of sharing profits.
This profit shario is fixed and determined before entere into agreement. If a loss is incurred however,it will be solely borne by the owner of the capital there by relieving the other party of any liabilty when there is no profit on the venture.
Read Also: 10 Functions Of Central Bank Of Nigeria (CBN)
2. Musharakah
unlike mudarabah,rather than giving the user funds.The owner of the capital finances investment in the other partys business.
Profit sharing will be fixed and predetermined. Additional finance can however still be given to the user and profits will be shared again in the profit sharing ratio. If loss is however made,it will be shared in the ratio of capital invested into the business.
3. Hire Purchase (ijarah wa L'iqtina)
The transaction here usually involves purchase of assets like building,equipment,machinery etc. There will be an agreement between the  bank and the client,with an undertaking to make incremental payment into an account for the use of the asset purchased by the bank being but being used by the client.
Profits will however be added to the instalments paid until a situation is achieved where the amount in the account, paid into by the client is the same as the amount the bank used in purchasing the asset.Once this is achieved,the client becomes the owner of the asset and the contract ends.
4.  Leasing /Ijarah
Is a service that involves the individual that requires funds to approach the financier to fund the buying of the asset. All the finacier has to do purchase or rent the asset,offer it to the user to use for an agreed amount(rent) without incurring capital investment at all.
5. Defered payment (Bai'al Mu'ajjal)
Is a service offered mostly for transactions that involves buying and selling,sale of goods or related transactions.Sale of goods is made now while both parties agree on payment at a future date.
This amount will jnclude a reasonable margin of profit as agreed by both parties.Islam permits sale of goods on cash or credit basis and with a condition that the agreed price or amount to be paid will not chanhe,even when the person to pay defaults at the future date agreed at inception.
We can see from a list of the services offered by islamic banking institutions or those with the islamic banking window that it is here to provide a human face to the bank lending.
By this,we mean the borrowers interest is of paramount so that interest rate wont end up killing the borrower,or frustrating his/her business,even if he can meet up his payment obligation as at when due.
Read Also: 8 Functions Of The Federal Mortgage Bank Of Nigeria
A lot of people are even unaware that Islamic banking is fully operational in Nigeria with a wide range of competitive services.
The users of Islamic banking services or those who intend to patronise them after reading this piece should however note that it is done according to the tenets of Islam, Sharia'h. As such,some activities wont be financed or considered such as illegal activities like gambling, alcohol related etc.
Some of the other advantages it brings includes:
1. is an alternative to conventional banking thereby promoting healthy competition within the banking system.
2. Exploitation through frivolous bank charges operated by conventional banks is almost non existent with islamic finance.
3. Creation of employment for the unemployed.Such service as the bai'al Mu'ajjal can be used,whereby people who want to trade without funds can walk to the bank,purchase goods and have payment made on their behalf.Payment can then be effected later.
4. It encourages attraction of idle funds into the banking system. It is a form o investment for the provider of this funds since they will share in the profit of who the sum will be loaned to.
5. Islamic finance is open to all. A lot of people think it is only available to believers of the religion only which is not so.Anyone can walk into the bank and do business.
6. Provision or a diversified range of other services in the long run when Islamic finance has become well grounded e.g Islamic insurance,Islamic money market, Islamic mortgage finance etc.
7. Provision of asset backed finance.
Read Also: List of 28 Banks in Nigeria and their Websites
Islamic banking is on the rise all over the world and has come to give commercial banks a run for their money.They provide a very good advantage, especially to those users who are dissatisfied with the current interest charges of conventional banks but without another option.
Islamic baking is a very good alternative worthy ot a try.Its only a matter of time that its usage will grow and get used by the members of the public.
Buy and Sell Bitcoin in Nigeria - Register for free on Luno
Click here to see the latest
Study Abroad Scholarships and Guides
Click here to see the latest
Jobs opportunities in Nigeria
.
Copyright Warning!
We work really hard and put a lot of effort and resources into our content, providing our readers with plagiarism-free articles, original and high-quality texts. Contents on this website may not be copied, republished, reproduced, redistributed either in whole or in part without due permission or acknowledgement.
Proper acknowledgement include, but not limited to (a) Proper referencing in the case of usage in research, magazine, brochure, or academic purposes, (b)"FAIR USE" in the case of re-publication on online media. About possible consequences you can read here: What are the consequences of copyright infringement? In an effort to protect our intellectual properties, we may report your website to Google without prior notice and your website be removed from search engines and you may receive a strike. All contents are protected by the Digital Millennium Copyright Act 1996 (DMCA).